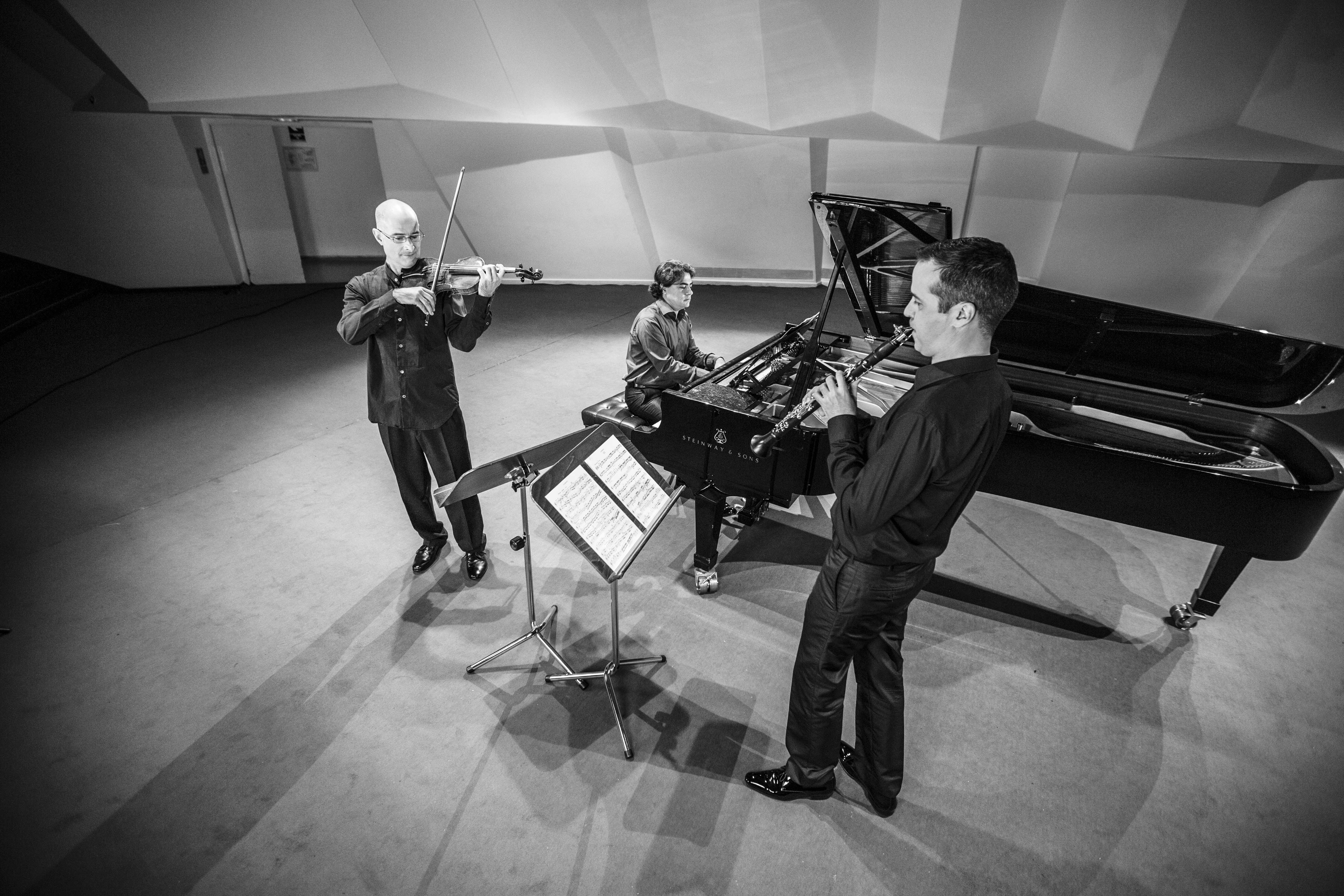 Quantum Ensemble, Auditorio de Tenerife's resident chamber group, is the result of the union of Canarian musicians who have an international career and are keen on a more modern, flexible and friendlier approach to the interpretation of classical music.
In their concert there is a direct dialogue with the audience, before the concert and during the pause, to talk about the experiences of the composers and put every piece in its context.
Quantum Ensemble is a collaborative group whose core is made up of three musicians with an impeccable career: David Ballesteros, violin; Cristo Barrios, clarinet; and Gustavo Díaz Jerez, piano. They will collaborate with tens of artists throughout different seasons.
The group also carries out training activities during the year, giving master classes and workshops in and for conservatoires and other educational institutions in addition to opening their general rehearsals to school children.
Quantum Ensemble's outreach activities are very varied and include working with different social groups: functional diversity, at risk of exclusion, penitentiary users, etc. These are highly sensory sessions which approach music in a different way and as a means of expression.
QB Packages
We have a new offer for followers of Quantum Ensemble and Orquesta Barroca de Tenerife: the QB Package. With it, you can enjoy the spring concerts of both seasons and save an additional 15 % on the ticket price. Please click here to get yours.
Autumn Programme 2018: