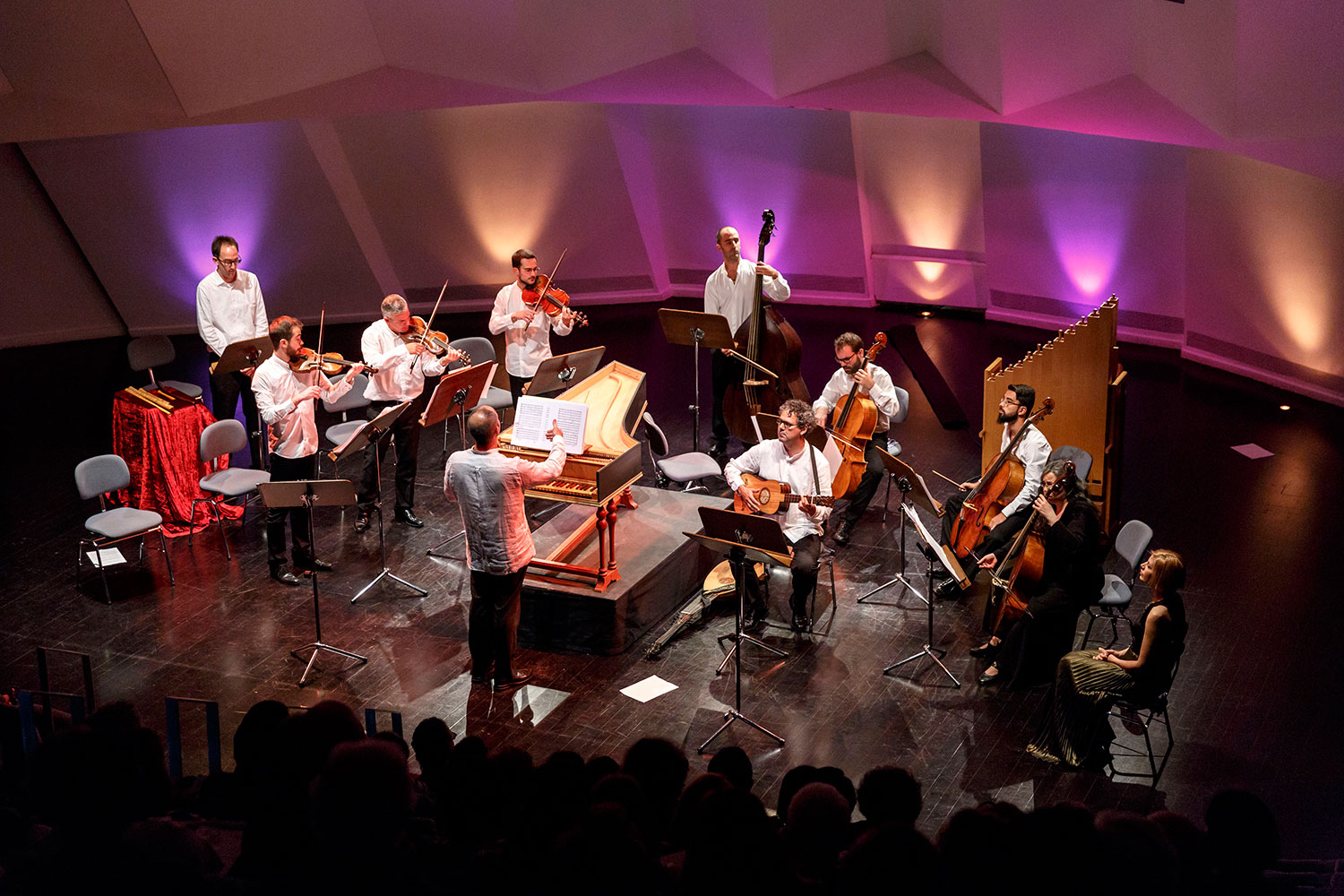 Heir of the high degree of maturity achieved by Spanish early music and as a result of the rise and quality of ensembles performing with historical instruments and styles, the Orquesta Barroca de Tenerife (OBdT) [Tenerife Baroque Orchestra] - resident orchestra at Auditorio de Tenerife - was set up in 2017. Baroque echoes, from Monteverdi to Bach, could not have found a better place to resound than on one of the Hesperides Islands.
The OBdT is part of the Cabildo's plan of cultural expansion, through the Tenerife 2030 scheme; as resident orchestra at Auditorio de Tenerife, the Orquesta Barroca de Tenerife was founded by ANDMÚSICA -the Association for the Standardization of Early Music in the Canaries- whose goal is to promote young Canarian interpreters, who have been educated in Europe in period styles and instruments. The association provides a suitable coordination platform to promote the historical musical heritage from different sound perspectives, bringing all the music forms of the 17th and 18th centuries to new audiences, thus adding to the cultural events available on the island.
Apart from the attractive group of performers, we have counted from the start on the experienced direction of guest maestros Jacques Ogg, Bruno Procopio and Raúl Moncada, as well as the new conductors Alfonso Sebastián and Juan de La Rubia, who bring to life repertoires from the past by applying musicological research and updating the sounds with the clear goal of training and educating, thus awakening cultural expectations unheard of in our community.
Also, since 2019 the Orquesta Barroca de Tenerife has been part of Auditorio de Tenerife's Social and Education Area with tailor-made concerts for school children and social groups.
This year, OBdT activities for school children will target students from the 3rd to the 6th year of Primary School. They include resources for teachers to work in the classroom before and after coming to the Auditorio de Tenerife. The main goal of these special one-hour concerts is to encourage active listening to Baroque music and learning about the period instruments played by the musicians.
Season 19/20
News
Multimedia