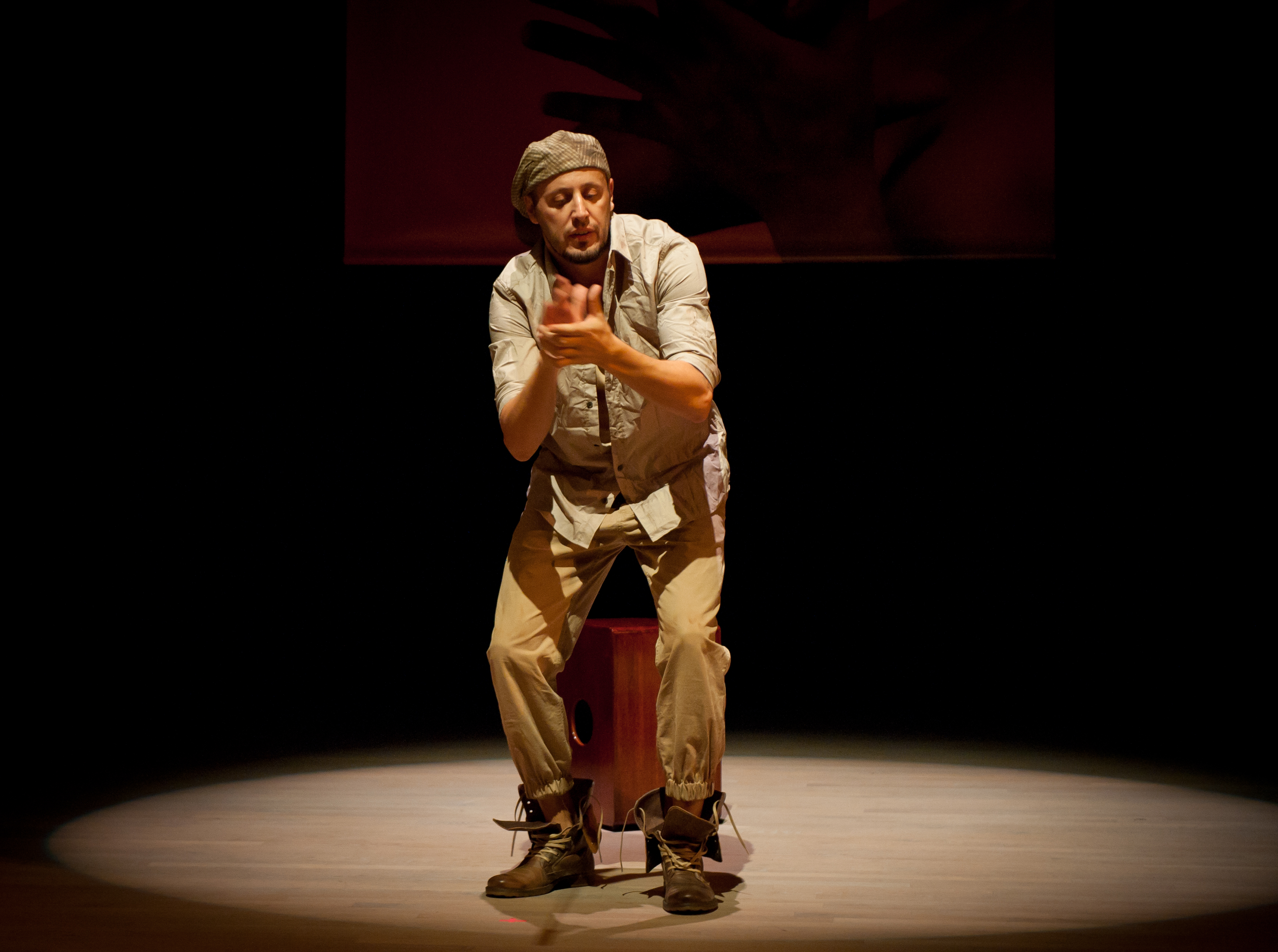 The Contemporary Music Festival of Tenerife 2021
Workshop title: Body percussion workshop by Jep Meléndez
Teacher: Jep Meléndez
Date: Saturday, 29 May 2021
Schedule:
First part: 10:30 to 11:45 am
30 minutes' break
Second part: 12:15 am to 1:30 pm
Venue: Auditorio de Tenerife - Sala Puerto (access through the reception)
Number of places: 25
Price: €10, payables per bank transfer
Registration: From Monday 10 May to Tuesday 25 May 2021 (both dates included) by sending an email to This email address is being protected from spambots. You need JavaScript enabled to view it. specifying the following information:
- surname and name
- birthdate
- contact telephone number
- Email
Jep Meléndez
Jep Meléndez has received his training as a tap dancer in different schools of Barcelona and New York. He has also received complimentary training in classical dance, jazz and Afro-Cuban percussion.
He has participated as dancer and improviser in several shows, including "Benny Goodman Memorial", "Jazzin & Dancin", "Escolta´m" (Barcelona) "Navigazzioni" (Italy) "Tap City", "Swing 46 Tap Jam" (New York), among others.
Motivated by dance and percussion, he has developed and created his own vision of body percussion for almost 20 years, with different influences and styles.
He has also led the "Pampidam" show of the well-known company MAYUMANA.
He was the principal dancer of the CAMUT BAND company for the shows Keatoniana, Tambores, La vida es ritmo and Kiting-Kita.
"Faros de Silencio" is his latest dance-theatre show, of which he is co-author, choreographer and performer; his performance in the show "Tapage Nocturne" was also remarkable; he worked as a dancer and teacher during the Third International Body Music Festival of Sao Paolo (Brasil); during the Fifth International Body Music Festival of Istanbul (Turkey), he presented his new project "A mano limpia!". He also directed and organised the 2011 and 2012 editions of the International Body Music Event in Tenerife.
In the year 2011, he researched to create his new show "Cambuyon", of which he is both artistic director and performer. The show was presented during the Fourth International Body Music Festival of San Francisco; it was subsequently premièred in 2012 in Tenerife and Barcelona, and at the off-Broadway theatre 'The New Victory Theater' of New York.
Thanks to his extensive experience as a teacher both at the national and international level, he combines all these activities with his role as a teacher in tap dance, body percussion and rhythm.