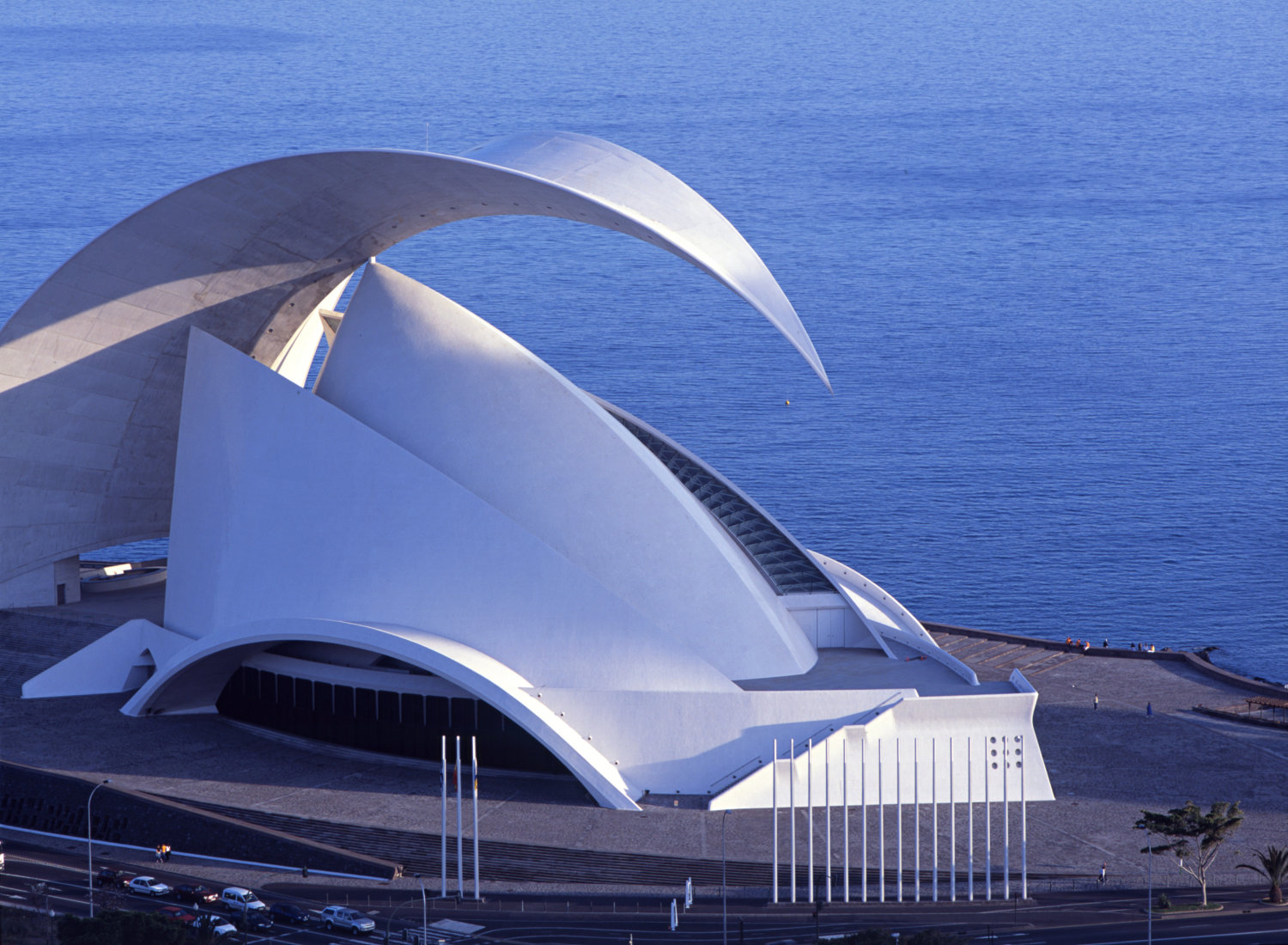 1. Purpose and acceptance
The present legal notice governs the use of the website auditoriodetenerife.com
The auditoriodetenerife.com website provides services whose main purpose is to enable contact between users and the entity, either to enable you to contact us or exercise your rights according to the regulations or for us to answer a request, manage a claim, process a purchase.
Visiting auditoriodetenerife.com website gives you the status of user and it involves full and unreserved acceptance of each and every provision included in this Legal Notice, which may undergo amendments.
The user undertakes to use the website correctly in compliance with the laws, good faith, public order, web traffic usage, and the present Legal Notice. The user will answer to AUDITORIO DE TENERIFE, S.A.U. and third parties for the damage that may be caused as a result of failing to fulfil this obligation.
2. Website owner and identification of the Information Society Service Provider
With the aim of complying with the principle of General Information as included in Article 10 of Law 34/2002, of 11 July, on information society and e-commerce services we inform our users that the present website belongs to AUDITORIO DE TENERIFE, S.A.U. con CIF A38543252, registered in the Registro Mercantil de Santa Cruz de Tenerife en la hoja TF-21815, Folio 28 del tomo 1918 de la Sección General, inscripción 1ª.
Address:

Avenida De La Constitución, 1, 38003 - Santa Cruz De Tenerife

E-mail:

This email address is being protected from spambots. You need JavaScript enabled to view it.

Telephone:

922568600

Web host:

1&1
3. General terms of access and use
Access to the website and its services is free and at no cost, although using certain areas or services requires filling in forms that collect data. Only people aged over 18 can give their details via our website and the under 14 cannot provide them without having their parents' or tutors' consent.
The User guarantees that all the information given to AUDITORIO DE TENERIFE, S.A.U. is authentic and updated and he/she only will be held responsible for false or inaccurate statements.
auditoriodetenerife.com has the following types of users:
Users that provide information via any of the forms available: the personal details that AUDITORIO DE TENERIFE, S.A.U. requests include the name and email address which the user provides when filling in the forms.
Users who have not contacted AUDITORIO DE TENERIFE, S.A.U. but whose data is collected: data supplied by the cookies
Users who buy on our on-line shop: the information provided by the user in the shopping process and the information of the purchase are collected.
3.1 Rules and prohibitions for users of our services
The User expressly commits himself/herself to use of the contents and services offered appropriately and to not employ them for:
Spreading criminal, violent, pornographic, racist, xenophobic, offensive, in defence of terrorism contents or, in general, contrary to law or public order.
Introducing computer viruses into the net or carrying out actions that may alter, damage, interrupt or generate errors or damages in the electronic documents, data or physical and logic systems of AUDITORIO DE TENERIFE, S.A.U. or of third parties; as well as to not hinder the access of other users to the website and its services.
Trying to gain access to restricted areas of the computer systems of AUDITORIO DE TENERIFE, S.A.U. or of third parties and, if applicable, extract information.
Violating intellectual or industrial property rights as well as breaching confidentiality of the information of AUDITORIO DE TENERIFE, S.A.U. or third parties.
Supplanting the identity of another User, of the public administration or a third party.
Reproducing, copying, distributing or making available to or in any other way publicly communicate, transform, or alter the Contents, unless you are authorized by the holder of the appropriate rights or it is legally permitted.
Collecting data for advertising purposes and sending any kind of publicity and messages with sale purposes or other of a commercial nature without there being prior request or consent.
3.2. Procedure in the event of unlawful activities
If any User or third party considers that there are facts or circumstances that reveal an unlawful use of any content and/or any kind of activity on the websites included or accessible via the Website, he or she must send a notification to AUDITORIO DE TENERIFE, S.A.U. properly identifying themselves and specifying the supposed offence and expressly stating under their responsibility that the information provided in the notification is correct.
4. Privacy policy
The User can learn about the way AUDITORIO DE TENERIFE, S.A.U. uses his/her data and the security measures implemented in the link Privacy Policy.
5. Cookies policy
AUDITORIO DE TENERIFE, S.A.U. instals cookies in the User's computer. To find out more about the cookies on our website please see Cookies policy.
6. Notifications
All the notifications and messages between Users and AUDITORIO DE TENERIFE, S.A.U. will be considered to all intents and purposes effective whenever they are done via post, electronic mail or telephone. Users can address AUDITORIO DE TENERIFE, S.A.U. by:
Writing to the following address: AUDITORIO DE TENERIFE, S.A.U. – Avenida De La Constitución, 1, 38003 - Santa Cruz De Tenerife.
7. Industrial property and intellectual property
All the contents on the Website, like texts, photographs, graphics, images, icons, technology, software, and its graphic design and font code comprise a work that is owned by AUDITORIO DE TENERIFE, S.A.U., and none of the rights of exploitation of these contents can ever be understood to be transferred to the User beyond that which is strictly necessary for the proper use of the Website.
In short, Users who access this website can see the contents and, where applicable, make authorized private copies provided that the elements reproduced are not transferred to third parties later, or have servers connected to networks installed or be the subject of any type of exploitation and only and exclusively while the service is in force.
Also, all the brands, trade names or distinguishing signs of any kind that feature on the website are owned by AUDITORIO DE TENERIFE, S.A.U., and the User can at no time understand that access to or use of them grant him/her any rights over them.
It is forbidden to distribute, modify, give over or publicly communicate the contents and any other act that has not been expressly authorised by AUDITORIO DE TENERIFE, S.A.U. In the event of non-fulfilment AUDITORIO DE TENERIFE, S.A.U. will take the appropriate legal measures.
8. Exemption from responsibility and modification of the present legal notice
The website auditoriodetenerife.com uses information security techniques such as firewalls, access control procedures and cryptographic mechanisms with the aim of avoiding unauthorized access to data and safeguard their confidentiality.
The information spread on this website is only informative and AUDITORIO DE TENERIFE, S.A.U. reserves the right to eliminate or suspend its circulation, totally or partially, and to modify the structure and contents of this website without prior notice, including limiting or denying access to the said information. AUDITORIO DE TENERIFE, S.A.U. endeavours to keep the quality of this information updated and to avoid and minimize possible mistakes but AUDITORIO DE TENERIFE, S.A.U. will not answer for the damages caused by decisions made based on the information spread; nor will it answer for inaccuracies, omissions, or mistakes or for the problems that may arise from using this Website or any other external connection; nor for the damages and/or harm in the User's software or hardware derived from accessing this website.
The Users expressly accept that AUDITORIO DE TENERIFE, S.A.U. will not be held responsible for unauthorised access or for the alteration of its transmissions or data, or of any materials or data sent or received or not sent or received or for any transaction made via its website.
AUDITORIO DE TENERIFE, S.A.U. reserves the right to modify the present legal notice unilaterally and without prior notice in the terms and conditions it deems convenient being only obliged to inform the user of the modifications made via auditoriodetenerife.com.
Regarding the information spread by the online shop, that stated in the document "General Conditions of Sale" will prevail over this Legal Notice.
9. Partial nullity
Should any of the present clauses be declared void and with no effect through a final ruling issued by the competent authority, the remaining terms and conditions will remain in force, and will not be affected by the said declaration of nullity.
10. Applicable law and courts
The present website submits to that established by the applicable Spanish legislations and European regulations, with special mention of the following rules:
[Regulation (EU) 2016/679 of the European Parliament and of the Council of 27 April 2016 on the protection of natural persons with regard to the processing of personal data and on the free movement of such data, and repealing Directive 95/46/EC]
[Organic Law 3/2018 of 5 December on Personal Data and safeguard of digital rights]
Any controversy arising from or relating to the use of the website or to the said products will be submitted to the non-exclusive jurisdiction of the Spanish courts of the province of Santa Cruz de Tenerife.
If it is an ultimate consumer nothing contained in the present clause will affect the rights that the legislation currently in force recognises. He or she can opt for lodging a complaint/claim to assert their rights regarding the present terms before the Judge or Courts that apply in their place of residence.
Date: 29 September 2020