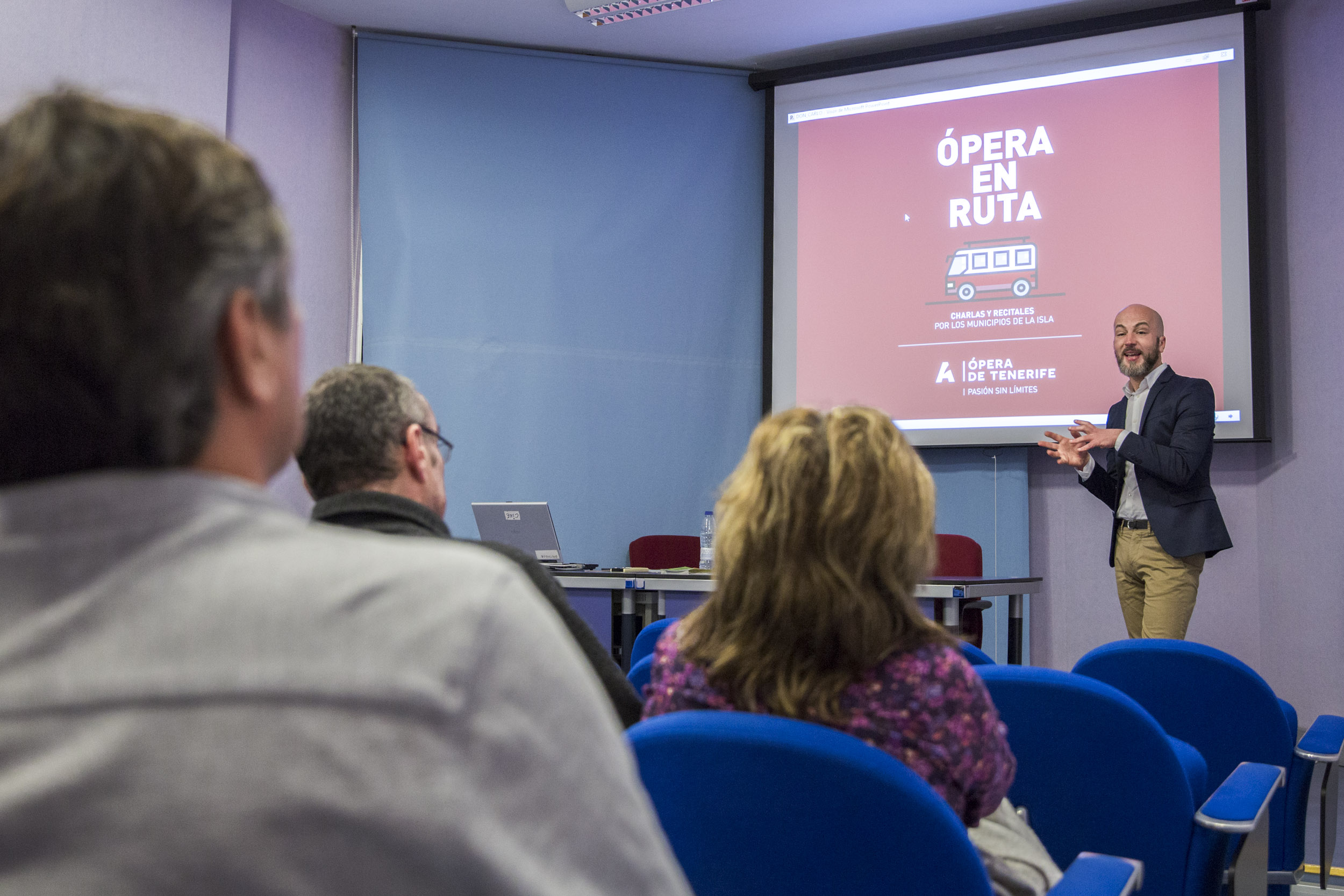 Ópera en Ruta is Ópera de Tenerife's didactic programme and it consists of a series of 60-minute informative talks given in different municipalities on the island to explain the ins-and-outs of the opera world: from the main features of every title to be performed at the Auditorio de Tenerife, to anecdotes regarding the author, the characters or the historical context. Every opera follows its own route which takes place in the months ahead of the performance.
We will also seek to undo some myths about the world of opera such as its supposed elitism or language barriers in performances; dress code and Auditorio de Tenerife's ticket sale channels will also be dealt with.
This activity has been part of the communication strategy of Ópera de Tenerife and Auditorio de Tenerife since the 2017-2018 season. Admission will always be free of charge.