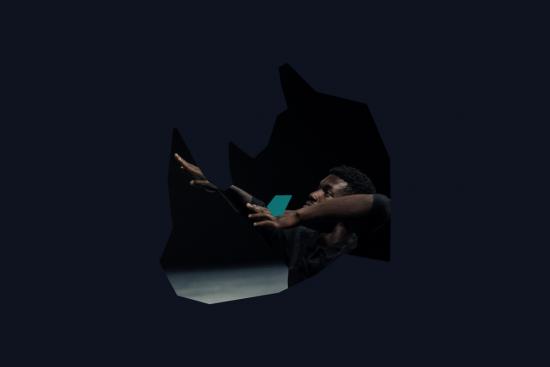 The very last northern white rhino
Dance Show at the Espacio Cultural La Granja
Santa Cruz
(Espacio La Granja)
Dance/FAM
Espacio La Granja (Santa Cruz)
Auditorio de Tenerife presents, at the Espacio Cultural La Granja and as part of its FAM Otoño (Autumn Moving Arts Festival) programming, the show "The very last northern white rhino", by Gaston Core.
When New York Times reporter Sam Anderson learned of the death of the last male northern white rhino, he flew to Kenya to spend a week with the only survivors of the species. Two females, mother and daughter, entered what is known as "functional extinction": when they die, the lineage will have ended. Anderson describes the daily life of Fatu and Najin who, indifferent to their fate, graze under the sun of the reserve where they will be kept safe from poachers until their death.
This image highlights life for life's sake, since the only function of these individuals is to live and account for a species that is already a part of the past. Gaston Core imagines these hulking mammals as terribly fragile: their bodies as irreplaceable as pieces from a living museum. Knowing that the northern white rhino will disappear with them, we no longer see just a safari animal but instead a terrifyingly human creature that confronts us with ourselves. For Core, "the fact that they are and occupy a space is a testimony that makes the individual a symbol of his species; man, a symbol of man."
Through formal research on different styles of urban dance, Core offers in this piece the image of the man who dances until exhaustion because there is, perhaps, nothing else that can be done. In other words, this piece presents dance as excess, as a celebration stemming from life.
Concept and choreography: Gaston Core
Artist: Oulouy
Collaborators in choreographic composition: Aina Alegre
Documentation, photographer, and videographer: Alice Brazzit
Sound space: Jorge da Rocha
Lighting design and technical direction: Ivan Cascon
Styling: Eva Bernal
Promotion and dissemination: Haizea Arrizabalaga
Co-production by Sala Hiroshima and the GREC Festival of Barcelona, with the support of the Barceloneta Civic Centre.
"This image of the last two northern white rhinos brought me much peace at a time of great uncertainty for the world, like when at the end of "Melancholia" by Lars Von Trier, Kirsten Dunst's character builds the structure of a tipi without walls to take refuge with her nephew and sister and wait for the meteorite to collide with the Earth.
In addition to this reflection on what is to come imminently and on the possibility of finding peace in the face of the world's chaos, I wanted to work with a specific technique that would allow me to play with very specific dynamics. Urban dance seemed like an interesting field to explore; I came across the dancer Oulouy, with whom we have undertaken an investigation into movement that takes the styles of urban dance which he dances as its starting point, along the lines of hip hop, krumping, finger tutting, as well as dances with a strong African inspiration, such as coupé-décalé. I aim –through formal research– to offer the image of the man who dances because he has discovered that, as Paul Valéry puts it, we have "too much energy for our needs". That is, to present dance as excess, as a celebration stemming from life. To dance until exhaustion, to dance until the end because maybe there is nothing else that can be done."
Gaston Core

Nico Yao Dapre Alias Oulouy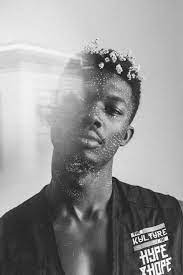 Originally from the Ivory Coast, Oulouy arrived in Paris as a teenager, a city where he trained in the field of Computer Science. He developed a great passion for dance from a young age, first becoming interested in African dances. In 2008, he had his first contact with urban dance and, since that time, he has stood out in numerous dance battles on the international
level. He has worked as a model and dancer in different advertising campaigns for brands such as Coca Cola, L'Oreal, and Estrella Damm. He currently teaches urban dance while organising events and co-directing the @ilovethisdance platform, the first French digital channel dedicated to urban culture and hip hop.



The rules for the auditorium are established by the Espacio La Granja, which is where this show is held.
For further information, please check the general terms and purchase conditions.