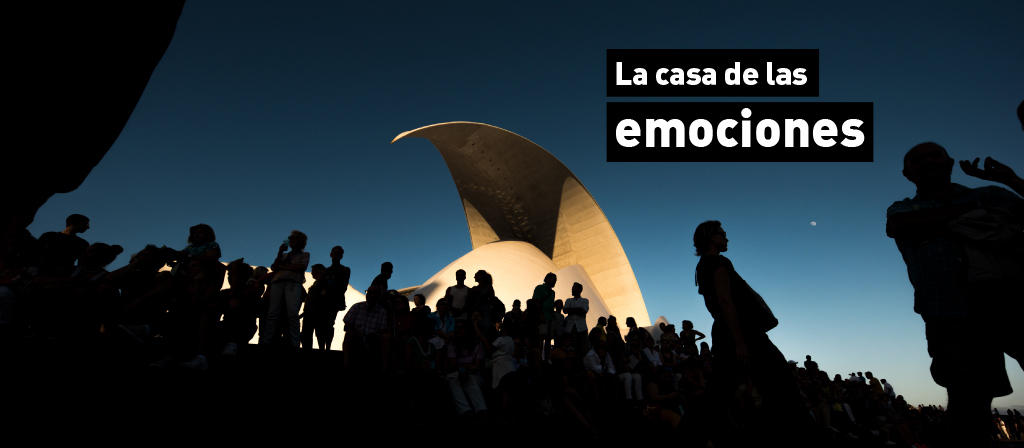 We've opened our box office from 10:00 am to 5:00 pm Monday to Friday and from 10:00 am to 2:00 pm Saturday (except holidays) or calling 922 56 86 25.
Booking an appointment available here.
You can check all the safety and prevention measures taken at Auditorio de Tenerife.
Information on refunds
Auditorio de Tenerife is working to refund the amount of your tickets for shows that were canceled, including the last one, Invention by Jorge Blass, for which you can make your refund request. To do this, you must send us an email to This email address is being protected from spambots. You need JavaScript enabled to view it. or call 922 568 625, before June 15, 2021 and we will be happy to assist you as soon as possible.
Thank you for your cooperation!
Please see below the answer to some frequently asked questions:
Where to ask for a refund?
From 4 September 2020 the box-office is open from 10:00 am to 5:00 pm Monday to Friday and 10:00 am to 2:00pm Saturday . You can come by appointment only, which you can arrange on the following link or calling 922 56 86 25.
If you go for the online option, please see all the steps to make it even easier.
How do I know if my show has been cancelled?
There are no new shows canceled. The last cancellation was made with the show Invention by Jorge Blass that would have taken place on June 12 and 13, 2021 and from which you can request a refund until June 15, 2021.
If my show is cancelled, what happens with my ticket?
Any user who has purchased tickets for a canceled show will receive the corresponding amount through the same system in which they purchased their tickets. Auditorio de Tenerife will refund the amount of the tickets corresponding to the shows canceled until June 15, 2021.
We appreciate your understanding in the return process. The current circumstances have caused a considerable increase in the volume of returns, which is causing some delay in the usual return times.
Our staff is making refunds for canceled shows.
Many processes cannot be done automatically and to ensure that all returns are made correctly and properly, it is necessary to invest the necessary time to avoid possible errors.
We are working to streamline these procedures as much as possible.
Thank you for your patience!
I am a subscriber, what happens with my subscription?
As we do with other users, you will be refunded the proportional part of the subscription you could not enjoy.
Did you purchase your subscription via the website?
We have paid the amount into the card you used to pay for the subscription if you bought it via the website. If you have not received payment or have any problems please contact us at This email address is being protected from spambots. You need JavaScript enabled to view it.
Did you purchase your subscription at the box office or by telephone and paid cash or by card?
After weeks working to make the process faster, we are going to refund the amount for the subscription tickets by bank transfer. Thank you very much for your understanding and patience. You should have received in your email inbox a message with all the information and instructions about the refund. But here is the information too:
All you need to do is to fill in the following form if you are subscribed to Ópera de Tenerife, or this form if you are subscribed to Orquesta Sinfónica de Tenerife, indicating the account number where you would like to receive your refund.
Please take the following into account:
- The person whose name is in the form must be the same as the bank account holder.
- Each subscriber must fill in their own form: if you come in pairs and you each have a subscription you need to fill in two forms.
- But if one person has several subscriptions in his/her name, he/she will only need to fill in one form.
- If you are subscribed to Ópera de Tenerife and to Sinfónica de Tenerife you need to fill in two forms.
When we receive your form, we will send you an email to confirm reception and then make the reimbursement in the account indicated. If you do not receive the payment in your account within 15 days please contact us at This email address is being protected from spambots. You need JavaScript enabled to view it..
Are there new cancelled shows?
My show has not been cancelled, it has been postponed
In cases of change of date of a show, Auditorio de Tenerife has adopted as a general procedure the refund of the amount of the ticket, as described in the section on the canceled show.
The ticket sales process with the new date will be notified well in advance.
My ticket was originally bought for another venue
Auditorio de Tenerife can only be responsible for the conditions and refunds of tickets that have been sold via our platform. Any other sale channel will take care of their refunds according to their own terms. You would need to contact the promoter or the sale platform where you bought your ticket to get information about it.
#LaCasaDeLasEmociones
Since the beginning of this unusual episode that forced us all to stay at home, Auditorio de Tenerife's social network have been doing their best to be with you, sharing the best of us, sending positive messages and opening a window onto the reality of our artists in their own homes. You can see all these contents in this playlist.
If you want to receive our news in your inbox please subscribe to our newsletter here