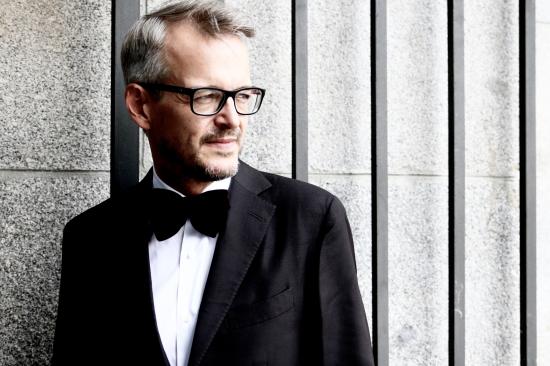 Isaac Albéniz-Suite Iberia
Piano concert. In homage to Alicia de Larrocha, on the centenary of her birth.
Length
90 min. aprox. + intermission 20 min.
Music/Ciclo de Cámara
Auditorio de Tenerife (Chamber Hall)
The Chamber Music Cycle of Auditorio de Tenerife presents the concert Isaac Albéniz-Suite Iberia by the pianist Luis Fernando Pérez.
A seminal work of the Spanish musician Isaac Albéniz, the Iberia Suite is, undoubtedly, an absolute masterpiece in piano literature. It is formed by a cycle of twelve impressions for piano of great unity where all the pieces, except the first Evocation and Lavapiés, allude to southern Spain, Andalusia, despite not having the least descriptive intention. These twelve impressions were composed between the years 1905 and 1908, and premièred in Paris in the last year of his life. Mastery of piano dominated the life and work of the Catalan musician who, at a very early age, gave his first performance in Barcelona aged just four. As a composer, although he initially seemed to triumph in the lyrical field, ultimately none of his entire vocal or symphonic work comes close to the success of his repertoire for piano (normally gathered in collections). Among all of them, Iberia reveals the richness of writing that goes beyond pure mastery, with notable innovations in piano technique standing out, a broad colour scheme, with a complex and refined treatment of harmony, and an endless source of inspiration that showed a new way of conceiving Spanish folklore.
Divided into four books, each of its pieces, meticulously created despite their rhapsodic feel, is naturally shaped to its formal framework. A "cycle" of great unity that is being presented in concert by the pianist Luis Fernando Pérez, one of the greatest experts in the Spanish repertoire at present, winner of the Enrique Granados Prize of Barcelona (Alicia de Larrocha Prize) and the Albéniz Medal. Praised for his mastery, his colourful playing and his extraordinary and rare capacity to communicate directly with his audience, Luis Fernando Pérez is considered one of the most exceptional performers of his generation and the "Renaissance of Spanish piano" according to Le Monde.
Isaac Albéniz (1860-1909)
Suite Iberia
First Book:
Evocación
El Puerto
El Corpus Christi en Sevilla
Second Book:
Rondeña
Almería
Triana
-Intermission-
Third Book:
El Albaicín
El Polo
Lavapiés
Fourth Book:
Málaga
Jerez
Eritaña
Access is only allowed to children over five years of age.
For further information, please check the general terms and purchase conditions.
If you have any questions while purchasing your tickets, you can write to This email address is being protected from spambots. You need JavaScript enabled to view it. or call 922 568 625 from Monday to Friday from 10:00 a.m. to 2:00 p.m., except for public holidays.
Subscribe to our Newsletter