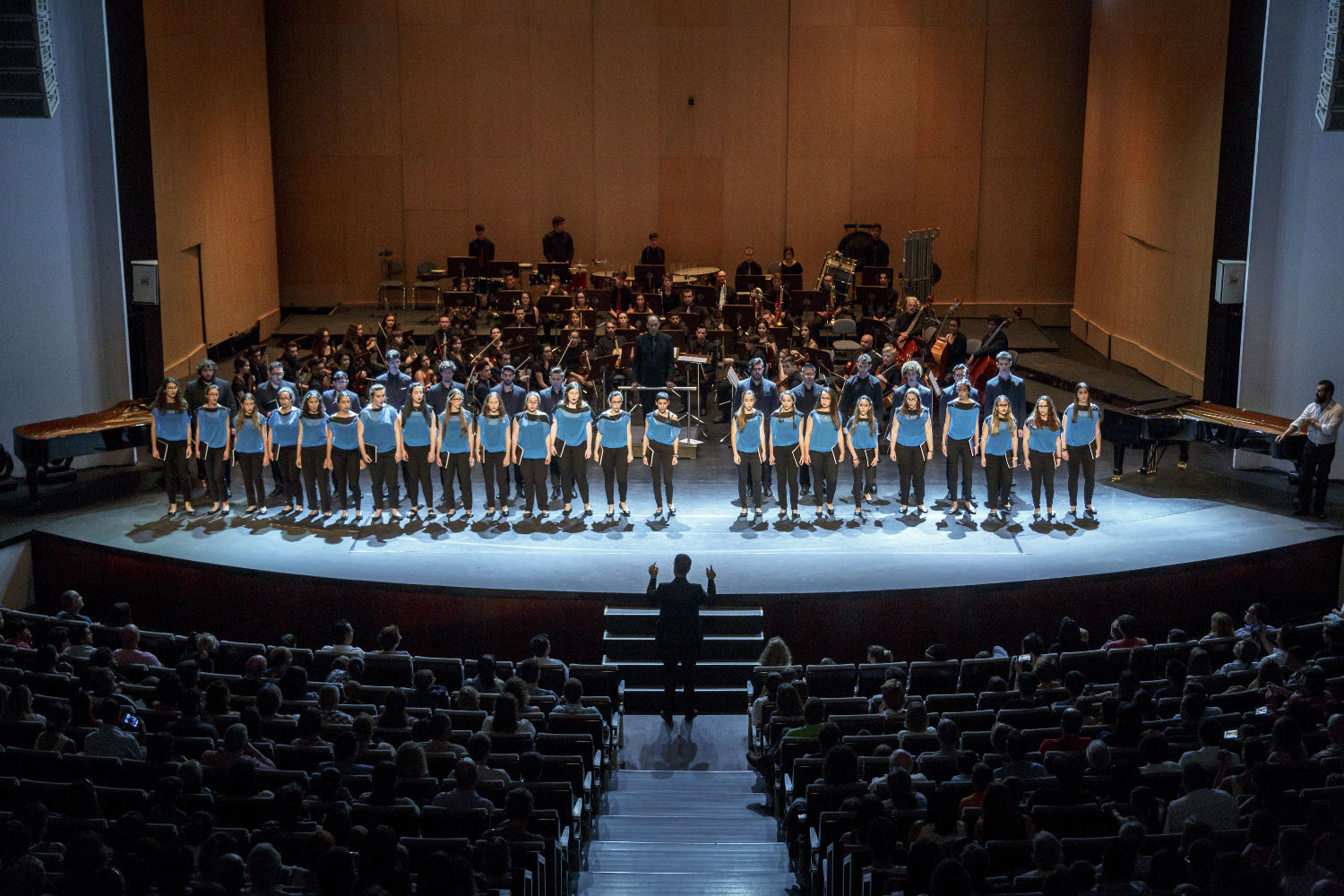 The Orchestra of the Conservatorio Profesional de Música of Santa Cruz de Tenerife is offering a family concert on Saturday, 9 June at 12:00 noon. The adventures of Ábor and Gen is for children aged six and over and tells the story of a brother and a sister who pursue their dreams.
The Boys' Choir of Conservatorio Profesional de Música de Santa Cruz de Tenerife is also performing. The programme includes pieces by composers like Luis Cobiella, G. Bizet, J. Williams, E. Morricone, F. Delgado Herrera, R. Chapí and Strauss, among others. Through a combination of music, choir and narration by Moisés Évora we will learn about the lives of Ábor and Gen, set in the 16th century. From their seats, all the members of the family can take part in a story about self-improvement that portrays two siblings whose goal is to do what they really like doing.
The concert is conducted by Ángel Camacho with soloists Airán Fariña (oboe), Georgy Mikheile (violin), Víctor Estárico and Eduardo Afonso (timples), María Candelaria Hernández (soprano) and Borja M. Molina (baritone). The choir is directed by Juan Ramón Vinagre.
The Orchestra of Conservatorio Profesional de Música de Santa Cruz de Tenerife is made up of students between the 4th and 6th years of professional training. Their main objective is to give its most outstanding students the opportunity to play in a group like this one as part of a training that will eventually allow them to become members of a professional orchestra. On the other hand, the Conservatoire promotes the staging of the music repertoire students have been working on during the year, giving them the chance to take part as soloists in different instrument specialities.
Tickets for this concert are all five Euros and can be purchased at Auditorio de Tenerife box office from 10:00 am to 7:30 pm, on the internet here or calling 902 317 327.