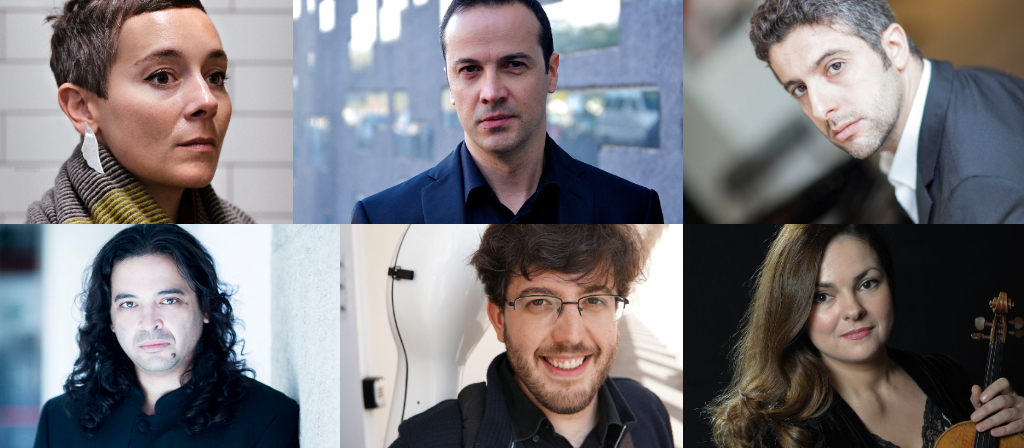 Quantum Ensemble, Auditorio de Tenerife's resident group, dives into other art forms with their concert Artes, designed to highlight the possible relationships of music with other arts. The repertoire includes pieces by Franz Schubert, Enrique Granados, Magnus Lindberg and Robert Schumann which are inspired by painting, literature, film, and music too. Auditorio de Tenerife's Sala de Cámara is the venue for this concert to be held at 7:30 pm on Thursday, 21st.
Accompanied by one of Quantum Ensemble's founding musicians, clarinettist Cristo Barrios, the concert features soprano Anna Dennis, Tatiana Samouil violin, Yuval Gotlibovich, viola, Iván Siso cello and Javier Negrín piano. Rubens Askenar, a young Canarian composer based in London, doctor and teacher in composition at the Royal Academy of Music in London, will give a free talk to offer a context for the concert one hour before it begins.
Artes starts with Der Hirt auf dem Felsen (The Shepherd on the Rock), a famous lied by Schubert for soprano, clarinet and piano whose first four stanzas and the last one, were written by poet Johann Ludwig Wilhelm Müller, while the fifth and sixth are by Karl August Varnhagen von Ense. It is followed by Goyescas, a piano suite by Enrique Granados in which, although his intention is not to build a musical tale on a specific painting by Goya, he does describe the general atmosphere of his painting style.
After the break, Quantum Ensemble goes on to film. Finnish composer Magnus Lindberg was so impressed by Buster Keaton's film Steamboat Bill, Jr. that in 1990 he decided to create a piece for clarinet and cello that tries to express the action of the film and follow its plot. Finally, Schumann's Piano Quartet op. 47, which has a strong influence from Beethoven's String Quartet op. 127. They are both in E flat Major and use similar structures. Schumann's quartet starts with a Sostenuto assai, just like Beethoven's.
As part of their activities for Auditorio de Tenerife's Educational and Social Area, Quantum Ensemble is now also giving school concerts with the collaboration of Fundación Cepsa and Obra Social "la Caixa". At 11:00 am on Thursday, the 21st they will welcome 200 secondary school children from six different schools in La Laguna, Puerto de la Cruz and Santa Cruz de Tenerife.
Also, at 5:00 pm tomorrow, [Wednesday, the 20th] under their Outreach programme, they welcome a group of people with eating disorders with the help of voluntaries of Obra Social "la Caixa".
Finally, regarding their learning activities, on the 22nd clarinettist Cristo Barrios is giving a Performance class to students of Conservatorio Profesional and Superior de Música de Santa Cruz de Tenerife, which are collaborating institutions.
Tickets for the concert can be booked at Auditorio de Tenerife box office from 10:00 am to 7:30 pm, Monday to Saturday, on www.auditoriodetenerife.com or calling 902 317 327.