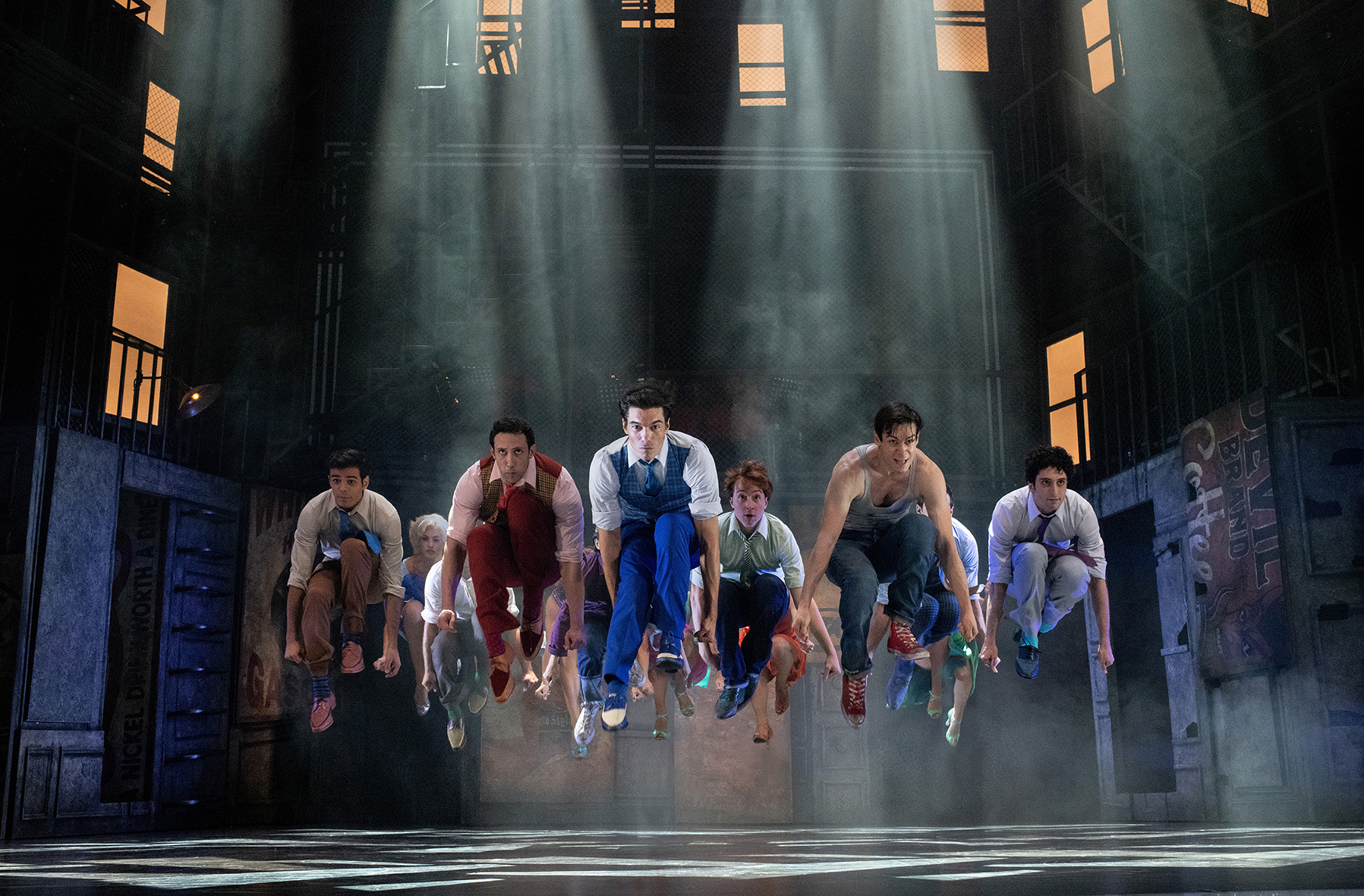 The musical West Side Story reaches Sala Sinfónica of Auditorio de Tenerife with five performances. The Broadway classic is coming to the island with 32 actors and can be enjoyed on 4, 5 and 6 July. The only performance on the first day is at 8:30 pm. There will be two performances on the other days at 6:00 pm and 10:00 pm.
Tickets are now available at Auditorio de Tenerife box office from 10:00 to 7:30 pm, Monday to Saturday, except holidays, on www.auditoriodetenerife.com or calling 902 317 327.
From the very beginning to the last sigh, West Side Story is one of the major musicals of universal theatre. The score, composed by Leonard Bernstein and Stephen Sondheim, is acknowledged as one of the best on the history of musicals. The lyrics, by Arthur Laurens, are as touching and current as they when first performed.
The original choreographies by Jerome Robbins, have a place of honour in contemporary dance. The greatest love story is taken onto the streets of New York and turn into one of the musical theatre landmarks of all times.
In West Side Story, Arthur Laurens transports Shakespeare's Romeo and Juliet to the city of New York, where two young lovers are trapped by the conflicts of two street gangs, the Americans Jet and the Puerto Ricans Shark. Their fight for survival in an atmosphere of hatred, violence and prejudices, shapes one of the most exciting, heart-breaking and beautiful stories in musical theatre.
Produced by SOM Produce and coinciding with the centenary of Leonard Bernstein's birth, the full original version as it premiered in Winter Garden Theatre (Broadway, 1957) is now put on in Spain. West Side Story, which has been running nonstop across the world since its premier in 1957, has received all the awards in musical theatre in its many different revivals.
The film version, winner of 10 Oscars, is the record-holder for most awarded film in the history of musicals and runs four in all categories. The Library of Congress of the United States has selected it for conservation by the National Film Archive given its cultural, historical and aesthetic relevance.
Its soundtrack was number 1 for best-sold albums for more weeks than any other throughout history (Billboard, 54 weeks, followed by Michael Jackson's Thriller, 37 weeks), with iconic songs like María, America or Tonight, among others.