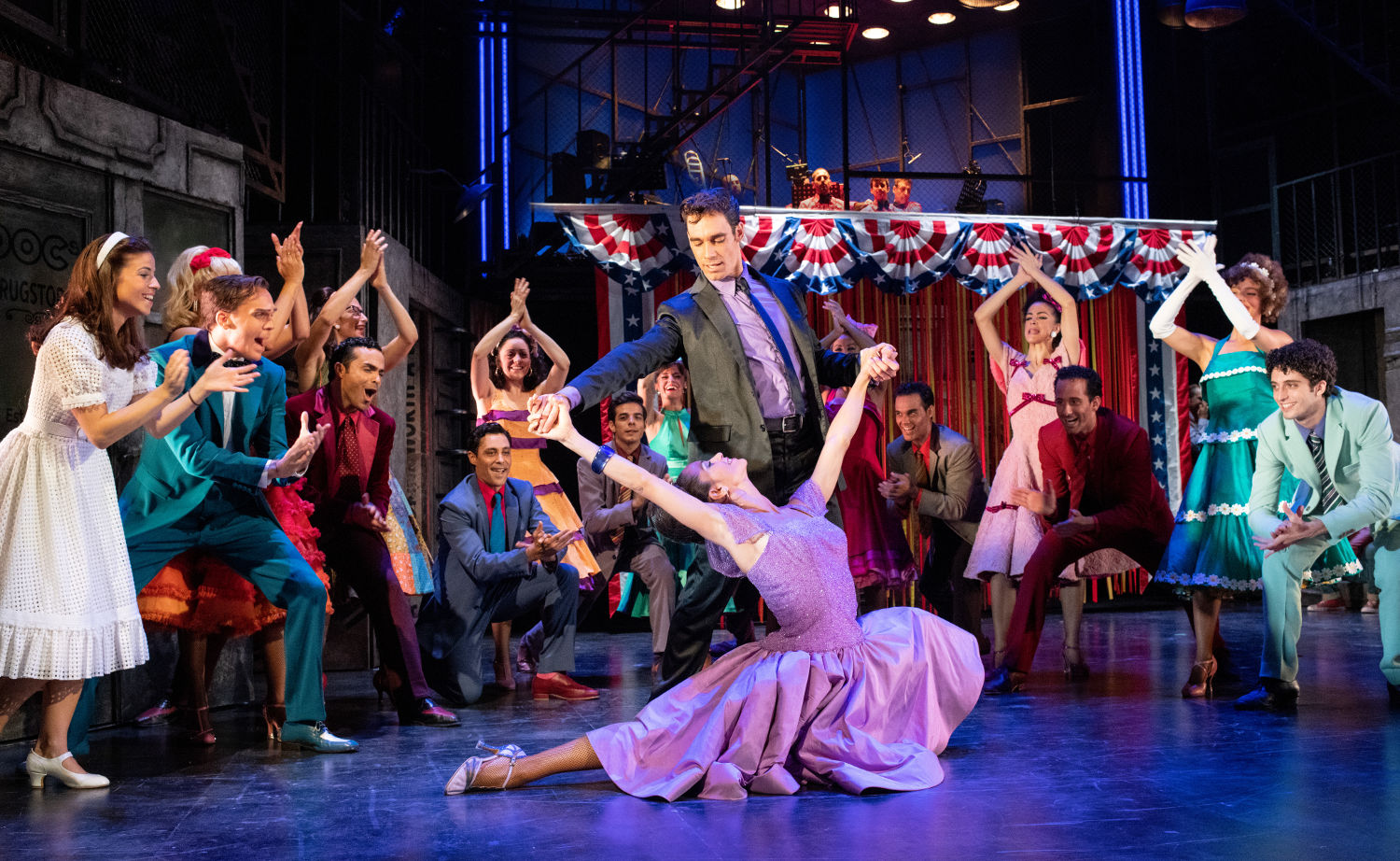 Auditorio de Tenerife is hosting the musical West Side Story this week with five performances in three days. The Broadway classic can be enjoyed at Sala Sinfónica and it includes a wide range of dancers, singers and musicians who are playing live at 8:30 pm on Thursday, the 4th; Friday, the 5th and Saturday, the 6th with two sessions each day, at 6:00 pm and at 10:00 pm.
The show producer, Juan José Rivero, revealed that "the audience is going to see the greatest musical of all times masterfully performed by 37 artists on stage, 20 musicians plus a staging that needs more than 40 people plus 25 technicians on tour". One of the artists is Tenerife-born dancer Ana Acosta, who has worked in shows like 40, el musical, or Marta tienen un marcapasos, by Hombres G.
Recognised as one of the most important and representative musicals of universal theatre, this show features a score by Leonard Bernstein and Stephen Sondheim, text by Arthur Laurens and Jerome Robbins's original choreographies.
The story takes Shakespeare's Romeo and Juliet to the city of New York, where two young lovers are trapped by the conflicts of two street gangs, the Americans Jet and the Puerto Ricans Shark. Their fight for survival in an atmosphere of hatred, violence and prejudices, shapes one of the most exciting and beautiful stories in musical theatre.
Tickets are on sale in Auditorio de Tenerife usual sale channels: at the box office from 10:00 am to 7:30 pm Monday to Saturday, except holidays; via www.auditoriodetenerife.com or calling 902 317 327.
The first West Side Story production, which was produced by Robert E. Griffith and Harold Prince, premiered on 26 September 1957 at the Winter Garden Theatre in New York, where it was performed 1000 times. Both in New York and London, the musical has been produced again twice (on Broadway in 1980 and 2009 and at the West End in 1997 and 2008), adding one more Tony Award for Best Revival of a Musical; a Drama Desk Award, a Theatre World Award and even a Grammy Award for Best Musical Theater Album. West Side Story has been put on in more than 30 countries.
The film was premiered in 1961, starring Natalie Wood, Richard Beymer, Rita Moreno, George Chakiris and Russ Tamblyn. It was nominated to 11 Oscar awards and took 10, including one for Best Film. It is the fourth film to have won more academy awards. It also got 5 nominations to the Golden Globe and won three.
The film boasts yet one more record thanks to its soundtrack, as it is the record that has been nº 1 longest on the US charts. Steven Spielberg is currently in the production process of the remake of this iconic film, which will be out next year.