The public performances of MAPAS 2019 include 11 dance shows from the South Atlantic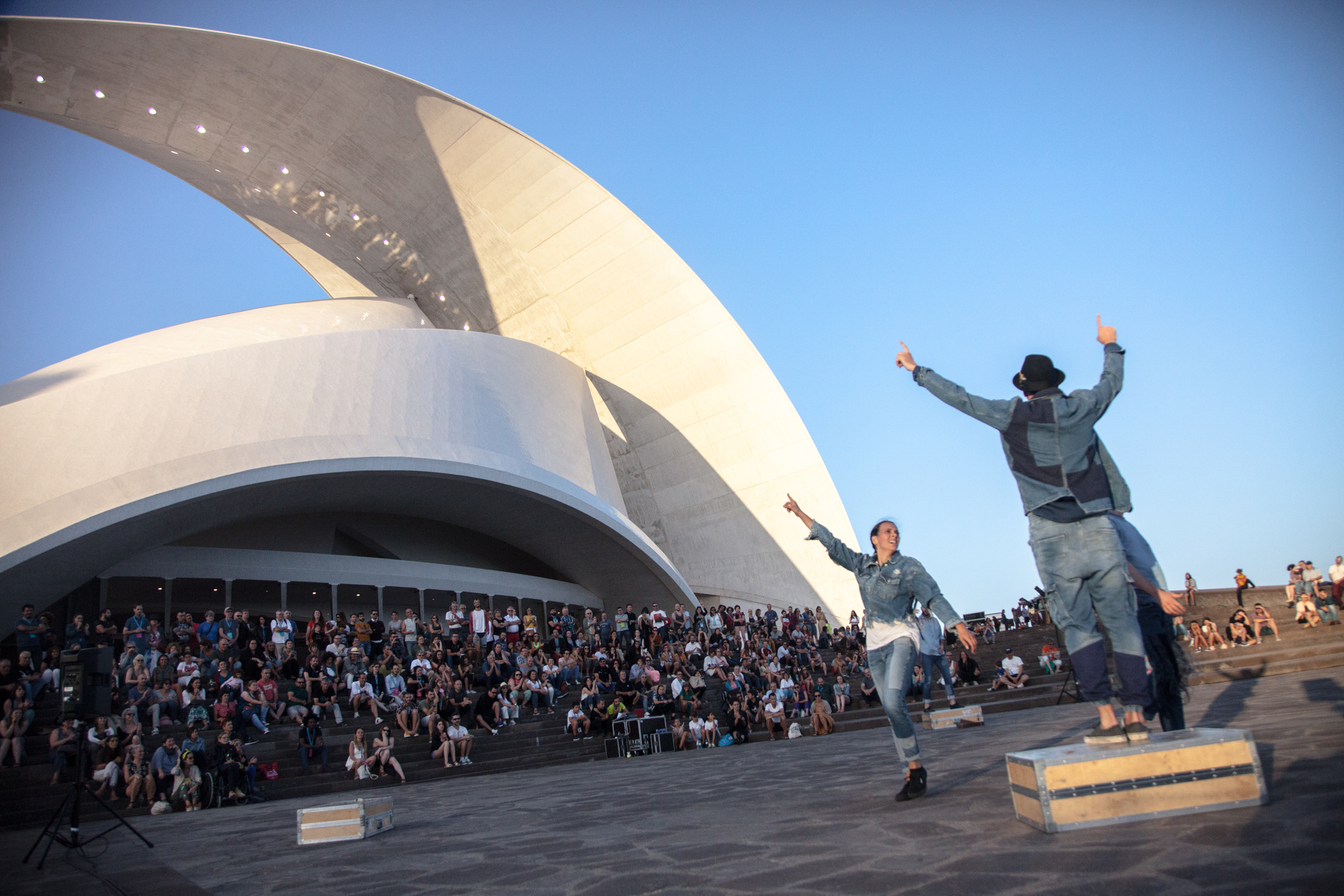 Dance is one of the major artforms in the programme of Mercado de las Artes Performativas del Atlántico Sur, MAPAS 2019, to be held from 10 to 14 July. A total of 11 shows will bring to the audience, in an open and participative way, the proposals created in six countries in Africa, Latin America and southern Europe.
This project, which is organised by Cabildo de Tenerife, unahoramenos and Circulart, is now established as an international hotspot for the performing arts created in the South Atlantic which also includes a programme of free shows for the public. 58 creators and groups from 23 countries will have the chance to exhibit their professional work to the public and programmers for five days in a row on the main cultural venues in the city.
The performers include 10 dance groups who will put on 11 shows at different stages in Auditorio de Tenerife Adán Martín. They are bringing innovative, committed or poetic proposals that exalt the essence of the art of movement. Spain is the widest represented country in MAPAS with six creators, three of which are Canarian; Cameroon, Togo, Egypt, Mexico and Mali are each represented by one artist or group.
The opening of the third MAPAS is by Lava -Auditorio de Tenerife's dance company- who at 8:00 pm on Wednesday, 10 July are presenting Abisal at Sala Sinfónica. The piece was created by Lava's artistic director Daniel Abreu and in it, six dancers bring to life a deep and pure geography of water set in the midst of sediments, air, shadows, calmness, unimaginable fauna –a place that is impossible to inhabit.
The proposals Be Yours Be Mine and Serenity Suite, by Natalia Medina Compañía de Danza and Cía.Matxalen Bilbao, respectively, will fill Auditorio de Tenerife's Sala Castillo with expression and emotion on 11 July. We can see contemporary African creativity with Qué importa el abismo, by Ella Poema of Aída Colmenero Díaz' multidisciplinary project on Friday, the 12th at Auditorio de Tenerife's Sala Castillo; on the same day and stage Zora Snake, dancer, choreographer and artist from Cameroon is presenting Le depart, plus Alicia Soto-Hojarasca's contemporary dance and creation company is putting on Estudio 3: Miradas.
On Saturday, 13 July we'll have the chance to see pieces featuring a wide range of aesthetics, staging and themes. Auditorio de Tenerife's Sala Castillo is hosting the performances What about Dante by Mounir Saeed/Cramp Group (Egypt) and Fatou t'as tout fait, by Fatoumata Bagayoko – Cie Jiriladon (Mali); at Sala Sinfónica the Mexican company Nemian Danza Escénica is presenting La caída al vacío; and in Plaza Castillo Lava is putting on the piece by Paloma Hurtado 15º al Oeste.
MAPAS artistic shows will once again give us to chance to learn about the work done at Danza en Comunidad, Auditorio de Tenerife's social project, which on Sunday morning is putting on the piece Adosados in Plaza Castillo.
The performances and showcases are available on the website and on the free app that can be downloaded for IOS and Android mobiles. You can see all the information on MAPAS shows and talks and get all the news relevant to the audience and the Market participants.