IN 'RETRATO' QUANTUM ENSEMBLE PAYS HOMAGE TO BERNSTEIN AND HIS 'WEST SIDE STORY'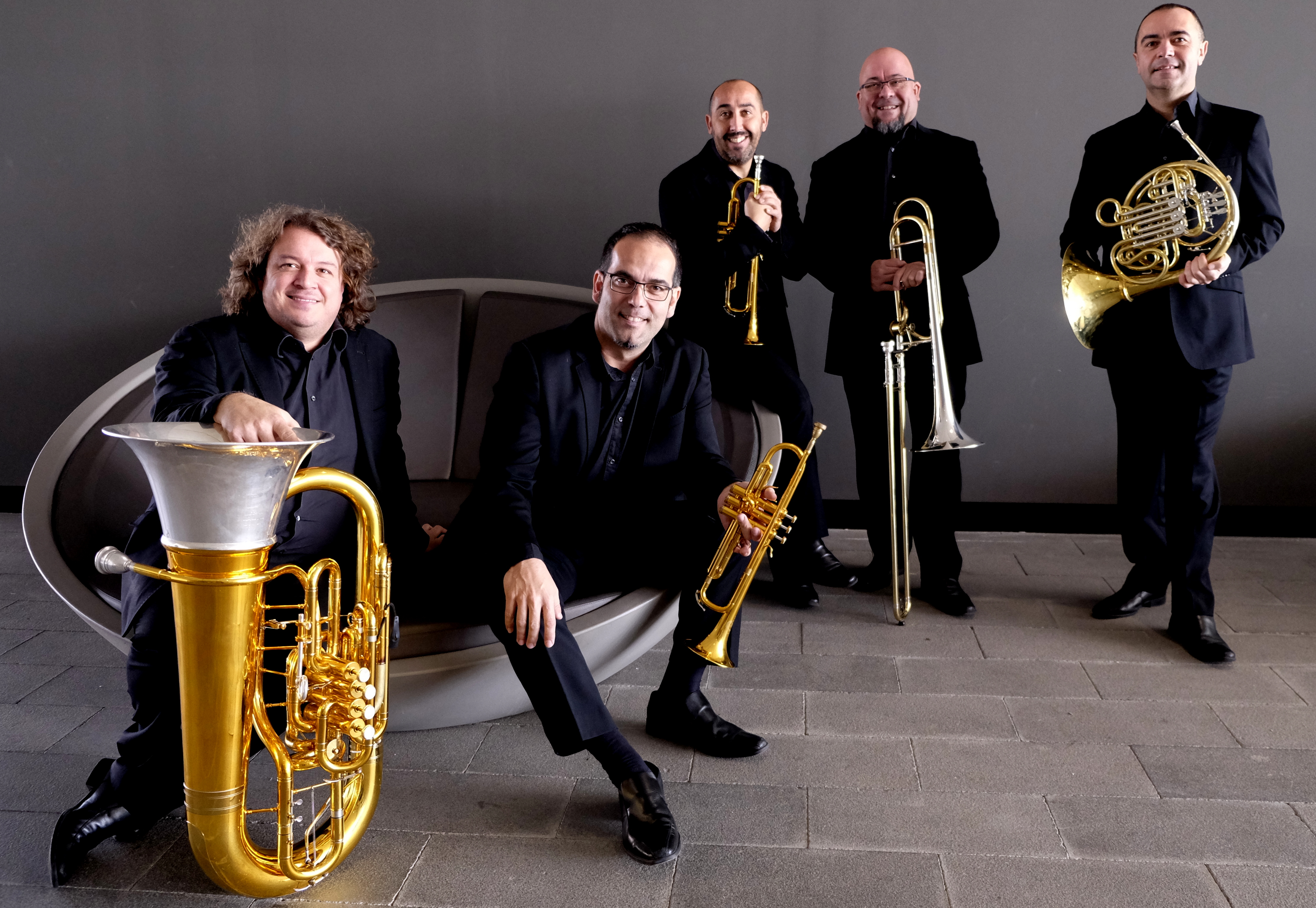 Quantum Ensemble, resident at Auditorio de Tenerife, is dedicating its next programme, "Retrato" [Portrait], to West Side Story composer Leonard Bernstein. Also, the concert -to take place at Sala de Cámara on Thursday, the 11th at 19:30 pm includes the premiere of a new work by Gustavo Díaz-Jerez, which he composed expressly for Quantum Ensemble. The composer and pianist is also giving a talk an hour before the concert starts to explain the context of the programme. Admission to the talk is free.
The three members of the ensemble, Díaz-Jerez (piano), Cristo Barrios (clarinet) and David Ballesteros (violin), will be joined by the wind quintet Spanish Brass Luur Metalls, made up by Juanjo Serna (trumpet), Carlos Benetó (trumpet), Manuel Pérez Ortega (horn), Inda Bonet (trombone) and Sergio Finca (tuba).
The programme features two of the few chamber music Bernstein composed: his Violin and Piano Sonata and his Clarinet and Piano Sonata. Although written early in his career, both pieces, "confirm Bernstein's skill in a music genre that he unfortunately never had time to go back to", Cristo Barrios explains.
Another piece included in the concert is the transcription for brass quintet of his most popular work, West Side Story. The influence Latin American music had on the North American composer is evident in this musical, which is an adaptation by Arthur Laurent of Shakespeare's Romeo and Juliet. The Spanish Brass Luur Metalls will be performing the transcription of the main numbers of Bernstein's work, which has been especially done by composer Jack Gale for the group.
Díaz-Jerez' work will be played by violin, clarinet, horn, piano and electronic. In Cristo Barrios's view, this decision "is, in itself, a microcosmos of the acoustic reality of a Symphony orchestra, having the piano as percussive instrument, as it has been conceptualised in 20th century music: a real challenge for the composer's creativity, the skills of the instrumentalists and the readiness to be surprised of our audience".
Tomorrow, [Wednesday, the 10th] at 5:00 pm Quantum Ensemble is holding their outsource activity at Sala de Cámara. Thanks to the collaboration of volunteers of Obra Social "la Caixa", the musicians will be giving a sensory session with a group of people with Down Syndrome belonging to Asociación Tinerfeña de Trisómicos 21.
Included in their learning section, on Friday, the 12th, clarinettist Cristo Barrios will give a Performance Class for students of the Conservatorio Profesional and Conservatorio Superior de Música de Santa Cruz de Tenerife, institutions that facilitate this activities, which are both part of Auditorio de Tenerife's Educational and Social Area, with the collaboration of Fundación Cepsa and Obra Social "la Caixa".
Tickets can be purchased through Auditorio de Tenerife usual sale channels: at the box office from 10:00 am to 7:30 pm, Monday to Saturday except holidays, via www.auditoriodetenerife.com or calling 902 317 327.