Wednesday

11

|

September

19
The Orquesta Barroca de Tenerife pays tribute to Dutch good taste in their first season concert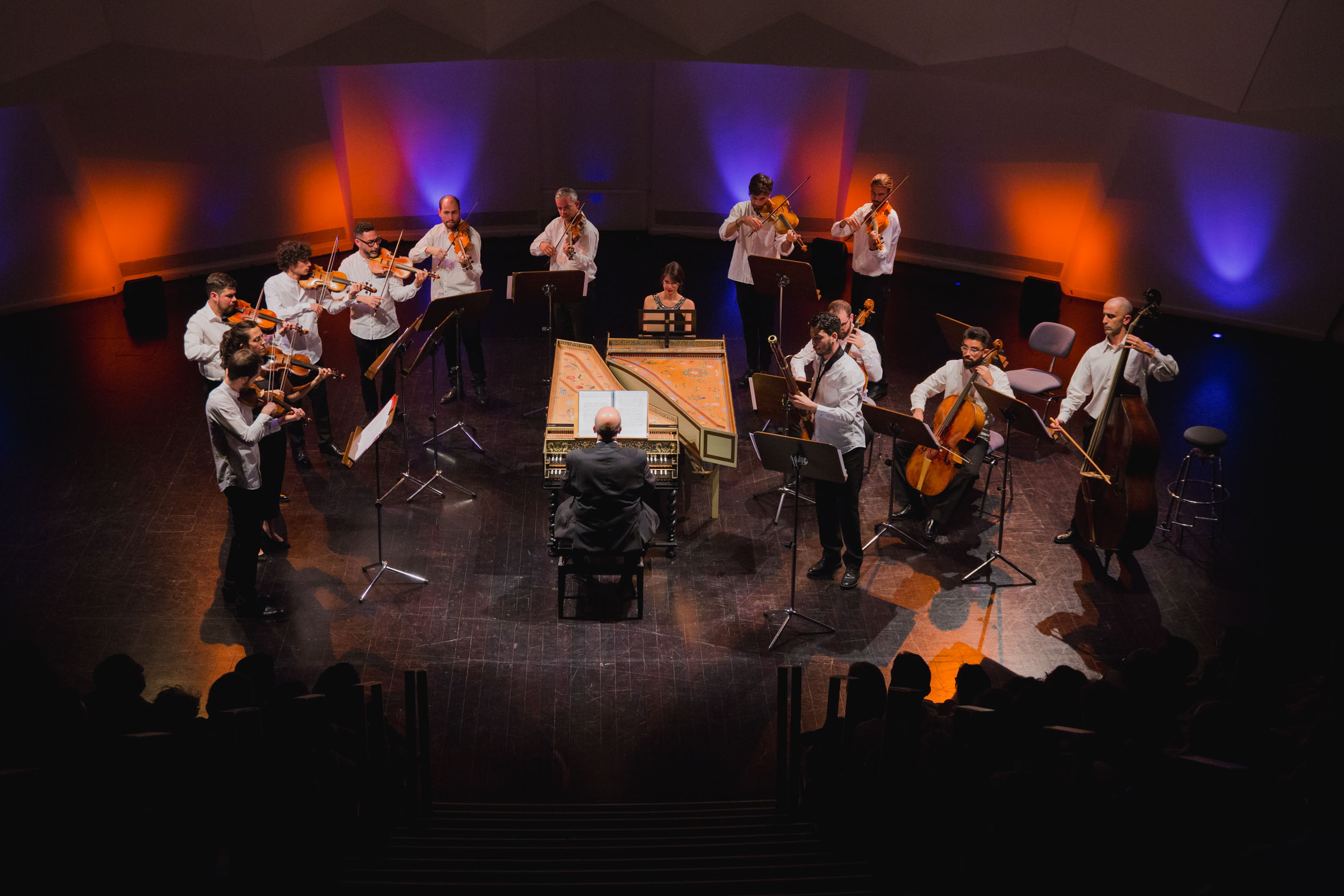 The Orquesta Barroca de Tenerife is giving tomorrow, Thursday the 12th at 7:30 pm in Auditorio de Tenerife's Sala de Cámara the first concert of their third season, Tulipanes barrocos, [Baroque Tulips] featuring Jacques Ogg as guest conductor and harpsichord. In their first concert, the ensemble resident at Auditorio de Tenerife pays tribute to Dutch good taste, which has come down to them straight from the Baroque period, with music by Unico van Wassenaer, Willem de Fesch, Antonio Vivaldi, Pietro Locatelli and Jean-Marie Leclair.
Apart from the Dutch maestro, other members of the group include Adrián Linares, Baroque violin and leader of the orchestra; Lorena Padrón and Laura Díaz, violins I; Judith Verona, Mario Braña, and Giovanni Déniz, violins II; Iván Sáez and Melchor García, violas; Elsa Pidre, Baroque cello; Juan Carlos Baeza, violone; Raquel García, organ; Pablo Sosa, flute; and Hugo Rodríguez, bassoon.
The Orquesta Barroca de Tenerife, who joined the Education and Social Area of Auditorio de Tenerife with a concert for school children, is again offering an activity at 11:00 am on Thursday for a group of 140 elderly people who are part of the Cabildo's social programme Ansina and the Red Cross.
Tickets for the concerts at Auditorio de Tenerife can now be booked through the usual channels of this Cabildo cultural venue: at the box office from 10:00 am to 7:30 pm, Monday to Saturday except holidays; via the website www.auditoriodetenerife.com or calling 902 317 327.
The Orquesta Barroca de Tenerife plays period instruments, many of which belong to the collection of Real Academia Canaria de las Bellas Artes [Canarian Royal Academy of Fine Art], at whose headquarters the OBdT often rehearse.
The Orquesta Barroca de Tenerife was founded in 2017 by Andmúsica -the Association for the Standardization of Early Music in the Canaries- whose goal is to promote young Canarian interpreters, who have been educated in Europe in period styles and instruments. The association provides a suitable coordination platform to promote the historical musical heritage from different sound perspectives, bringing all the music forms of the 17th and 18th centuries to new audiences, thus adding to the cultural events available on the island.