Auditorio de Tenerife brings '6 Mulleres', the feminist tribute of the Sumrrá jazz trio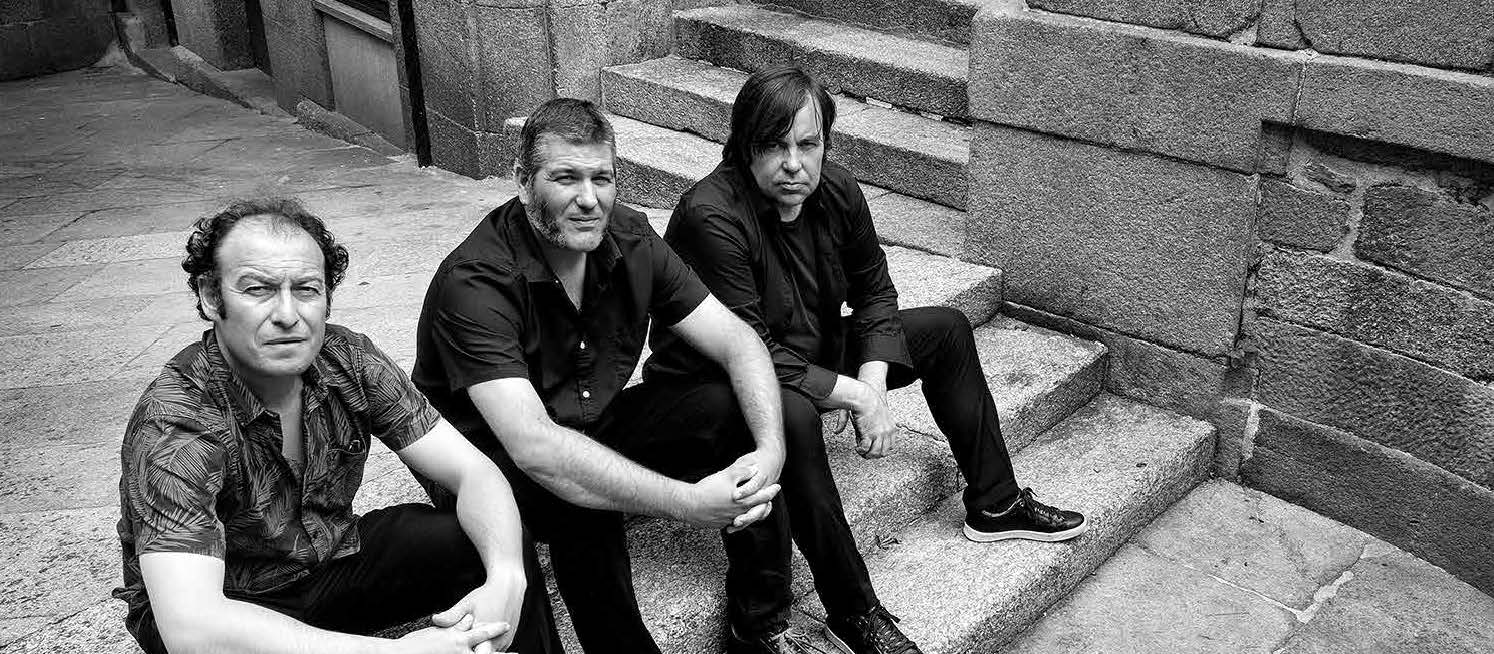 The Sumrrá jazz trio is presenting on the island their latest work, 6 Mulleres, a feminist tribute to great women in history. Auditorio de Tenerife, which is under the Department of Culture, Education, Youth and Sport of the Cabildo de Tenerife, led by Councillor Concepción Rivero, has included this concert in Jazz Atlántico on 6 April at 9:00 pm. Tickets are now on sale.
In their new and sixth album, 6 Mulleres, Sumrrá pays tribute to six powerful women who were and still are a source of inspiration in the fight for a better future for humanity: Frida Kahlo from México, Rosa Parks from the US, Rosalía de Castro from Spain, Quin Jin from China, Malala Yousafsai from Pakistan and Nawal El-Saadawi from Egypt. 6 Mulleres is a contribution to the feminist struggle from 21st century contemporary music.
Sumrrá, made up by pianist Manuel Gutiérrez, double bass Xacobe Martínez Antelo, and drummer L.A.R. Legido, has a nineteen-year career and six published records, apart from hundreds of concerts that have made them a leading band in the Spanish current jazz scene.
Tickets can be purchased at Auditorio de Tenerife box office from 10:00 am to 7:30 pm Monday to Saturday except holidays; on www.auditoriodetenerife.com or calling 902 317 327.
From its beginnings in 2000, Sumrrá captivated both critics and audiences with an unclassifiable, melodic and very open jazz of very original compositions, quality musicians and fresh live performances.
Manuel Gutiérrez, self-taught pianist, has done courses and seminars with Bill Dobbins, Dave Schnietter and Barry Harris. With the project Tandem he was finalist at the XI Festival Internacional de Getxo competition, and from 1988 to 1993 he took part in projects like Jazztaì, Sausalito Jazz Band and Salvador Font "Mantequilla" Quinteto. He usually collaborates with musicians of all kinds of styles and from many different countries.
Xacobe Martìnez Antelo has eclectically taught himself since he was thirteen and has an interest in rock, blues, world music and jazz. He has taken part in more than thirty records and is currently one of the most prolific and versatile figures in Galicia jazz.
Drummer L.A.R Legido studied with Pedro López, Belma Muñor, Markus Breuss and Wade Matthews, mainly focusing on research and improvisation. He has collaborated with different artists and projects approaching styles that range from folk and flamenco to improvisation and jazz.
At present, these three musicians have built unique, original and creative music with an accent on freedom and improvisation. As Xacobe Martínez Antelo pointed out, "we have no pre-established models because the way we work occurs in the composition itself which leads to the development of the group, our roles and the collective sound".
In their concerts they present a characteristic sound of their own, full of strength and dramatism that comes with a good deal of technique, lyricism, swing and even humour. Apart from the many concerts they have given in Galicia and other parts of the Iberian Peninsula, Sumrrá has also been very well-received internationally in their tours in Bolivia, Portugal, Bulgaria, France, Morocco, South Korea, South Africa, Mexico, Guatemala, El Salvador, China or Nicaragua.