The Primavera Musical series brings 12 concerts to the Auditorio de Tenerife totalling 1,700 local musicians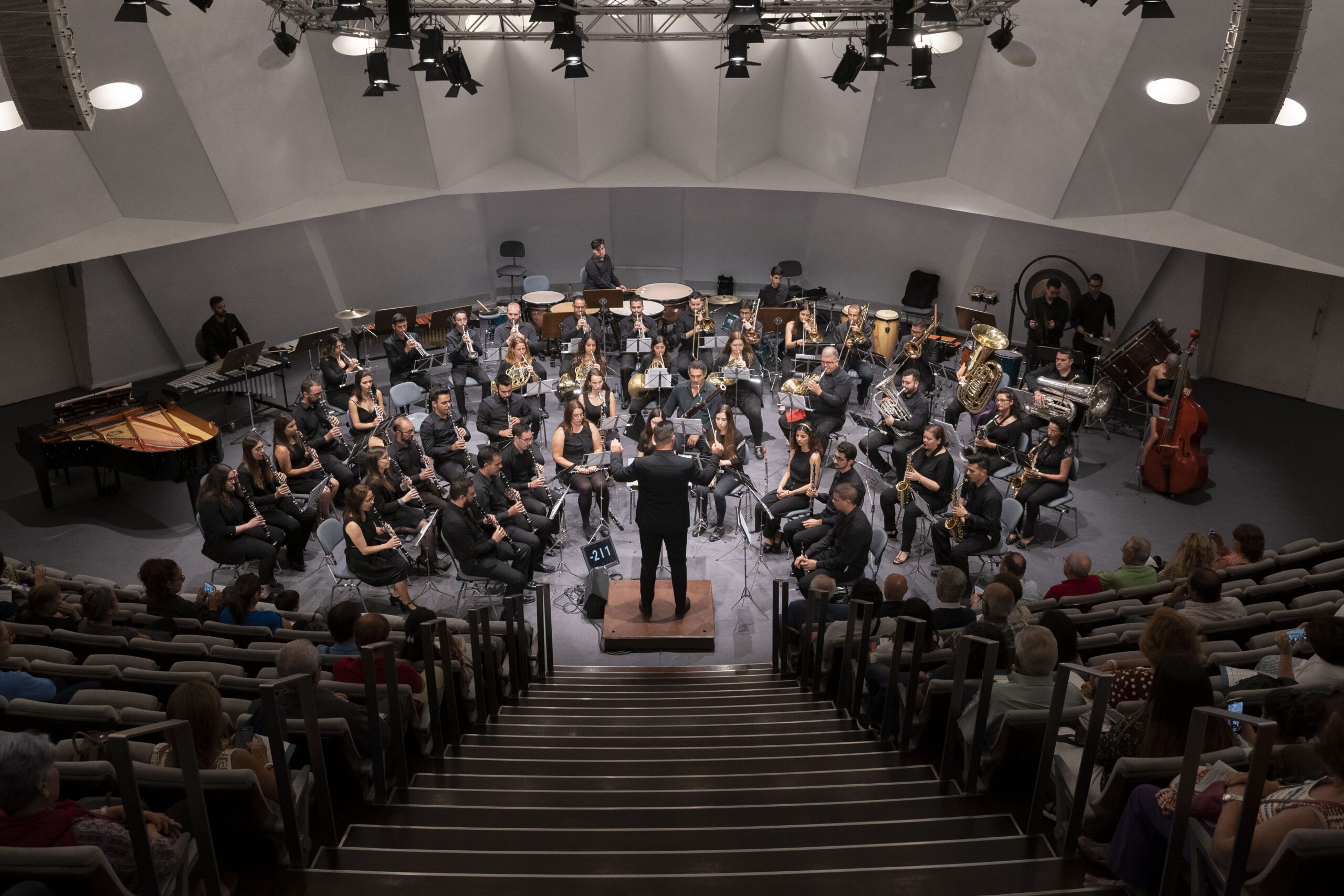 The Primavera Musical 2020 series will give 12 concerts that will bring more than 1,700 musicians to the Auditorio de Tenerife. The Banda Insular de Música of the Tenerife Federation will play at the opening session, to be held at 11:30 am on Sunday, 1st March at the Sala de Cámara in Auditorio de Tenerife, a venue under the Department of Culture, Education, Youth and Sport of the Cabildo Tenerife, led by Councillor Concepción Rivero.
The Primavera Musical series, an initiative of the Federación Tinerfeña de Bandas de Música [Tenerife Music Band Federation], has the collaboration of the Cabildo and is held at Auditorio de Tenerife's Sala de Cámara on 01, 08, 15, 22 March, 05, 19, 26 April, 10, 17, 24 and 31 May and 14 June. Admission to all the concerts is free of charge.
The 60 performers of this island band, made up by musicians of all the ensembles that make up the federation, will play under the baton of Damián González, its new conductor. The programme begins with Cuban overture by George Gershwin, to go on with Cabeza compostizo, by Ferrer Ferrán. Next comes Jamalajam 2 by José Ferrándiz, which is followed by Michael Kamen's Robin Hood, Prince of thieves. The concert will end with Laundrisen's O Magnum Misteryum, and finally A pedra da Serpe, by José Luis Represas.
The second Primavera Musical 2020 concert will be held at 11:30 am on 8 March and will include the following groups: C. R. Unión Musical Aida (San Andrés) with 28 musicians, C. M. Princesa Yaiza (El Rosario) 29 musicians and M. Nivaria de Arafo with 88. For the full list of concerts and participating bands please visit www.auditoriodetenerife.com