Auditorio de Tenerife presents La bellezza with violinist Lina Tur Bonet and MUSIca ALcheMica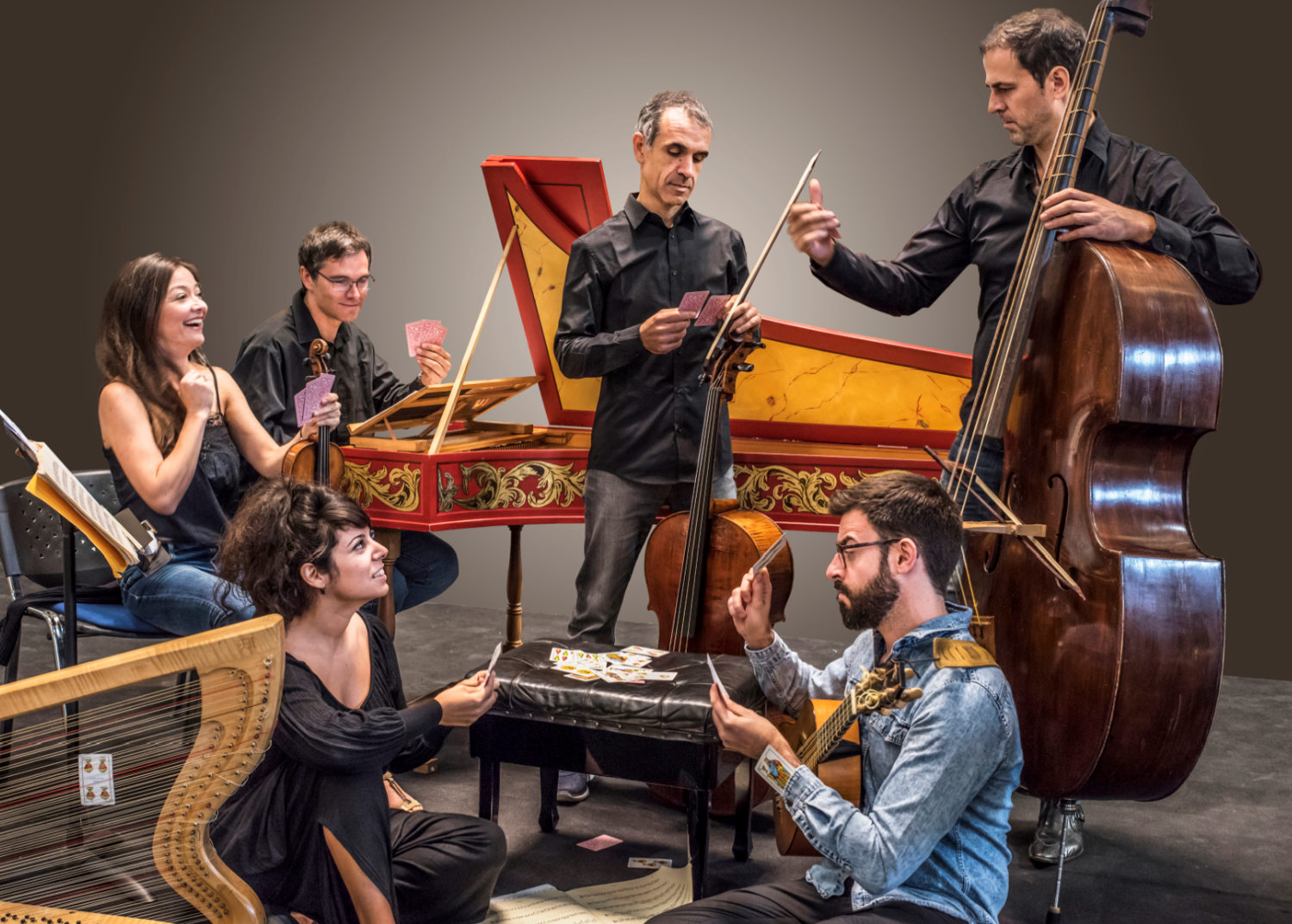 The Ciclo de Cámara of the Cabildo's cultural venue brings this 17th century violin music programme on Thursday, the 19th
Auditorio de Tenerife, a cultural venue under the Cabildo de Tenerife's Department of Culture run by councillor Enrique Arriaga, brings the concert La bellezza. The Beauty of 17th century violin music with renowned violinist Lina Tur Bonet and the MUSIca ALcheMica ensemble. Part of the Auditorio Chamber Music series, the concert is taking place on Thursday, the 19th at 7:30 pm in the Sala de Cámara.
The programme includes a range of works from the Stylus Phantasticus and early Baroque, combining music from two of the most active centres at the time: Italy and Central Europe. It is a compilation of what could be called "the most beautiful music ever written", and it combines the famous follias, passacaglias and ciacconas with some bizzarrie or works that, through its symbols and sounds, aim at amazing and enchant the audience.
Imitations of other instruments, scordature of violins tuned in a different way, wildness in the shape of quasi Dyonisian music and heavenly passacaglie... utter exuberance of sound for the senses in a period that, above all, aimed at touching the soul and give maximum expression to human passions through the music of the spheres.
The programme makes an interesting route across violin music composed in the 17th century including works by authors like Dario Castello (1590 - 1630), Biagio Marini (1594 - 1663), Giovanni Girolamo Kapsberger (1580-1651), Marco Uccellini (1603? - 1680), Gian Paolo Cima (1570 - 1622), J. P. von Westhoff (1656 - 1705), Biagio Marini (1594 - 1663) and Heinrich Ignaz Franz von Biber (1644 - 1704).
In addition to Lina Tur Bonet playing the violin and conducting the concert, other ensemble performers include: Pavel Amílcar, violin; Marco Ceccato, cello; Ismael Campanero, double bass; Jadran Duncumb theorbo; Marta Graziolino, Baroque harp; and Dani Espasa, harpsichord.
Lina Tur Bonet is founder and director of the MUSIca ALcheMIca ensemble, that made its debut at the Vila Musica Mainz and at Potsdam Festival with Handel's opera Alessandro, directed by Alan Curtis.
The group enjoys international recognition thanks to their award-winning recordings and plays in Europe, America and Asia, and always includes first-rate world musicians. It was set up with the aim of interpreting music from all times and of embarking on cross-disciplinary and pedagogic projects.
Tickets can be booked up to two hours before the show start via the website www.auditoriodetenerife.com and by telephone on 902 317 327 Monday to Friday from 10:00 am to 5:00 pm and Saturdays from 10:00 am to 2:00 pm, except holidays. You can also make an appointment to come to the box office on //www.auditoriodetenerife.com/en/contact-us and on 922 568 625, where they can also answer all your queries Monday to Friday from 10:00 am to 2:00 pm, except holidays.
Audience members are kindly asked to come to Auditorio early enough in order to enter the theatre gradually. By buying the tickets, users accept the measures implemented at this Cabildo cultural centre to tackle COVID-19, such as wearing a face mask or coming only with people you live with. The full measures and the AENOR-certified contingency plan are available on Auditorio's website. Both the GastroMag and the car park are open to the public.