International Lyrical Recital offered by Opera Tenerife in La Laguna and Adeje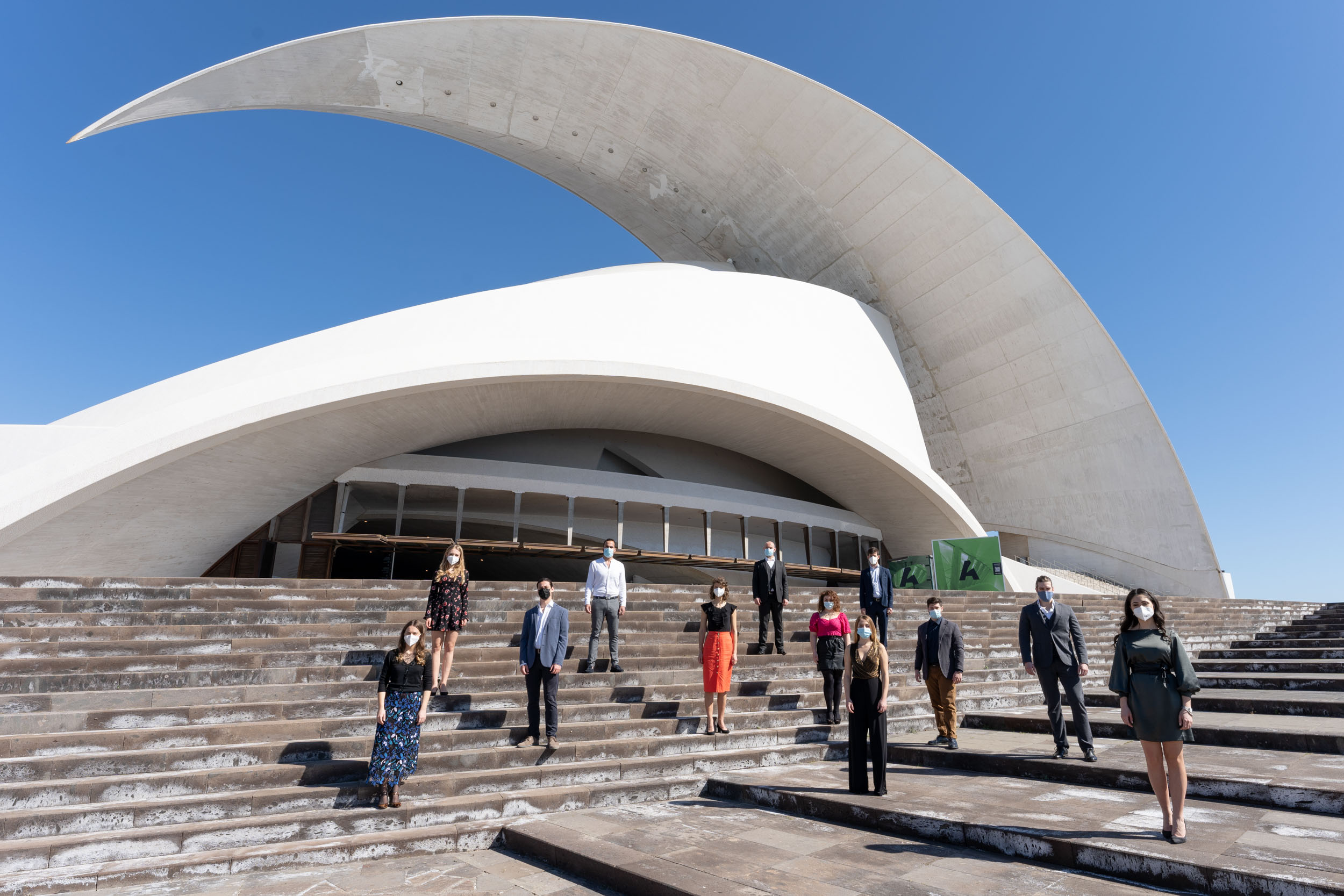 The members of Opera (e)Studio's eighth edition will sing on Tuesday at Paraninfo (La Laguna) and on Thursday in Adeje.
Next week, the singers of Opera (e)Studio's eighth edition will offer two recitals organised by Opera Tenerife with the collaboration of Universidad de La Laguna and the City Council of Adeje. The first recital will take place on Tuesday [23rd] after 7:00 pm at Paraninfo de La Laguna, and the second will be held on Thursday [25th] at the same time at Escuela Municipal de Música, Adeje.
All twelve singers are currently members of this training programme's edition aimed at artists for their comprehensive music enhancement. The training programme is organised by the Department of Culture of Tenerife Island Council through Opera Tenerife. The singers will offer both recitals and will perform well-known pieces of works by composers like Mozart, Rossini, Donizetti and Cimarosa that will be presented by Giulio Zappa, the academy director. Cimarosa is the author of 'Il matrimonio segreto', opera to be performed from March 18 to 21 at the Symphonic Hall of Auditorio de Tenerife.
The councillor of Culture, Enrique Arriaga, reminds that "these recitals by the singers are part of the training cycle they are taking since they arrived last January to Tenerife. They will be their first opportunity to introduce themselves to our public before the staging of the opera in the second half of March."
The young artists are Giulia Mazzola (Italy), Veronika Seghers (Germany), Eleonora Nota (Italy), Marilena Ruta (Italy), Mara Gaudenzi (Italy), Claire Gascoin (France), Bekir Serbest (Turkey), Antonio Mandrillo (Italy), Ignas Melnikas (Lithuania), Francesco Leone (Italy), Jan Antem (España) and Ramiro Maturana (Chile). They will be accompanied on the piano by Hana Lee at Paraninfo and by Claudio Marchetti in Adeje.
The programme will comprise pieces like "Cheti cheti immantinente" (Don Pasquale / Donizetti), "Au fond du temple saint" (The Pearl Fishers / Bizet), "Pur ti miro" (L'incoronazione di Poppea / Monteverdi), "Caro nome" (Rigoletto / Verdi), "Ach, ich fühl's" (The Magic Flute / Mozart), "Chi il bel sogno di Doretta" (La Rondine / Puccini) and a few samples of Il matrimonio segreto. Both music appointments will be free of charge. Invitations can be withdrawn at www.auditoriodetenerife.com and at Tomaticket.
The project Opera (e)Studio started in 2013 in parallel with the opera season offered by Opera Tenerife. 1,099 singers have participated during the auditions that have been held over the last eight years, of which 87 singers from 23 countries have been chosen for the training. Opera (e)Studio is an education academy aimed at artists for their comprehensive music enhancement. It also aims to support and promote young singers in order to provide them adequate job prospects. In fact, many of the singers who have taken part in this project currently enjoy consolidated professional careers.