The Auditorio de Tenerife welcomes the brass bands of Los Realejos, Arona and Los Silos on Sunday this week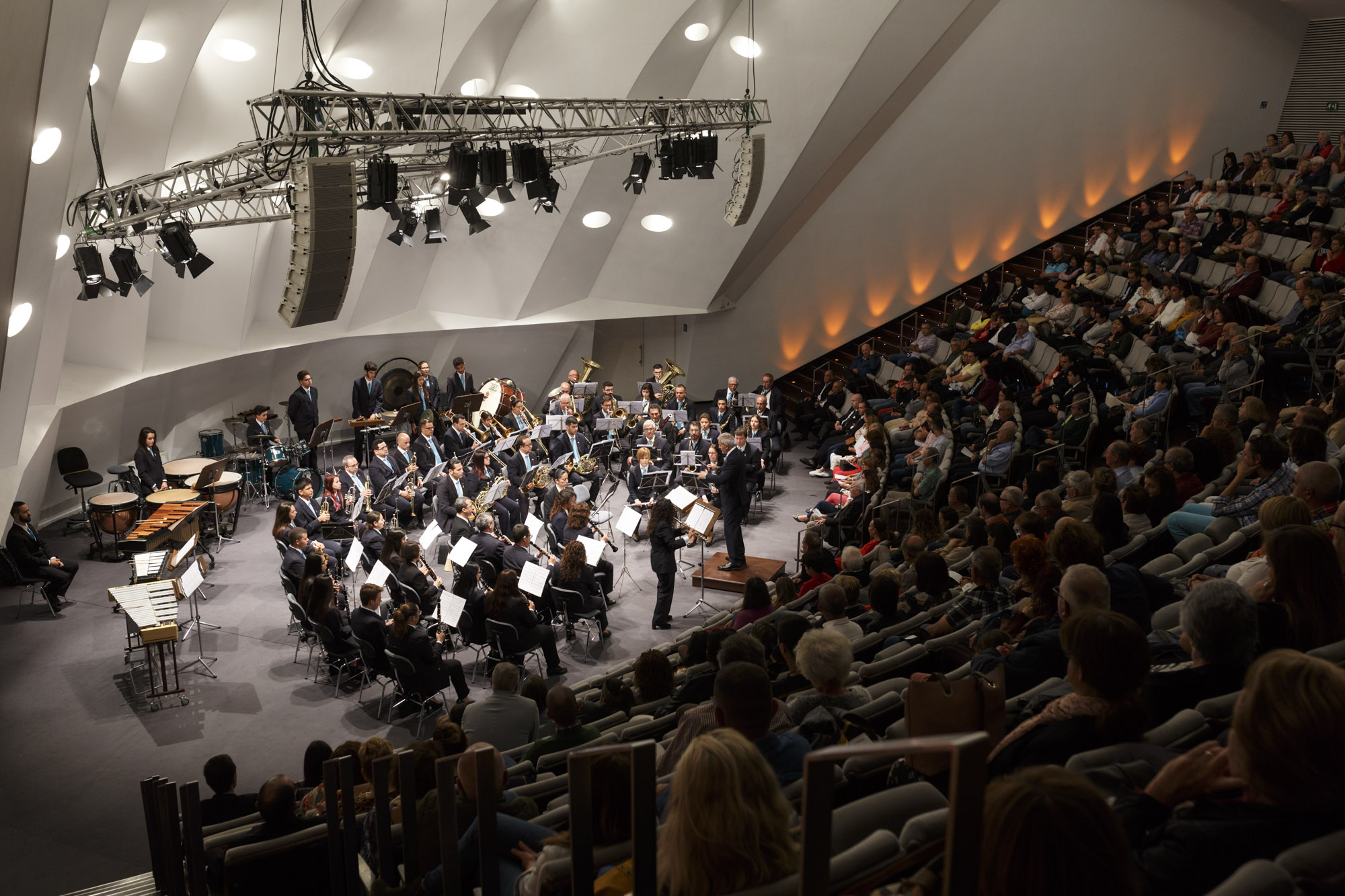 The three silver bands feature this new event of the "Primavera Musical" cycle
The Auditorio de Tenerife is a cultural space linked to the Department of Culture of Tenerife Island Council that is managed by the islands' Minister of Culture Enrique Arriaga. On Sunday, 25 April from 11:30 am, the fifth concert of the Primavera Musical cycle will be held at the Auditorium's Chamber Hall with the bands "Filarmónica de Los Realejos", "Agrupación Musical de Arona" and "Nueva Unión" of Los Silos. Tickets for this concert are sold out.
The concert starts with Los Realejos ensemble under the direction of Adán Pérez. The ensemble will play three pieces: the pasodoble Amparito Roca, by Jaime Texidor; Gulliver's Travels by Bert Appermont, and Queen in concert, arranged by Jay Bocook.
"Agrupación Musical de Arona" under the direction of José Luis Domínguez, features five pieces: El Barca, by Llano; Ateneo musical, by Mariano Puig; The cream of Eric Clapton, by Ron Sebregts; El fallero, by José Calixto Serrano, to finish with Hispánico, by Nuno Miguel Osorio.
"Nueva Unión" of Los Silos will be the last brass band to play during this Sunday concert under the direction of Juana Bolaños. The repertoire is comprised of Santander, by Ernesto Pérez Rosillo, Where eagles soar, by Steven Reineke, and Mount Everest, by Rossano Galante.
The seventeenth edition of Primavera Musical, organised by the federation 'Federación Tinerfeña de Bandas de Música' with the collaboration of Tenerife Island Council, is planning for 36 ensembles to perform part of their repertoires at the Auditorio de Tenerife. The concerts will continue on 2, 9, 16, 23 and 30 May, on 12 June (Symphonic Hall) and will conclude on 13 June. On that last day, a morning session will be featured in the Chamber Hall and an afternoon concert will be given in the Symphony Hall. Performances in the Chamber Hall will take place at 11:30 a.m. and those in the Symphony Hall will begin at 6:00 p.m.
By purchasing tickets, you accept the measures implemented by the cultural centre to combat Coronavirus, such as the correct use of masks and attendance to the event only with people you live with. All of the measures, as well as the contingency plan certified by AENOR, can be consulted on the Auditorium's website.