The brass bands of Adeje, Valle de Guerra and La Matanza perform in the Auditorio de Tenerife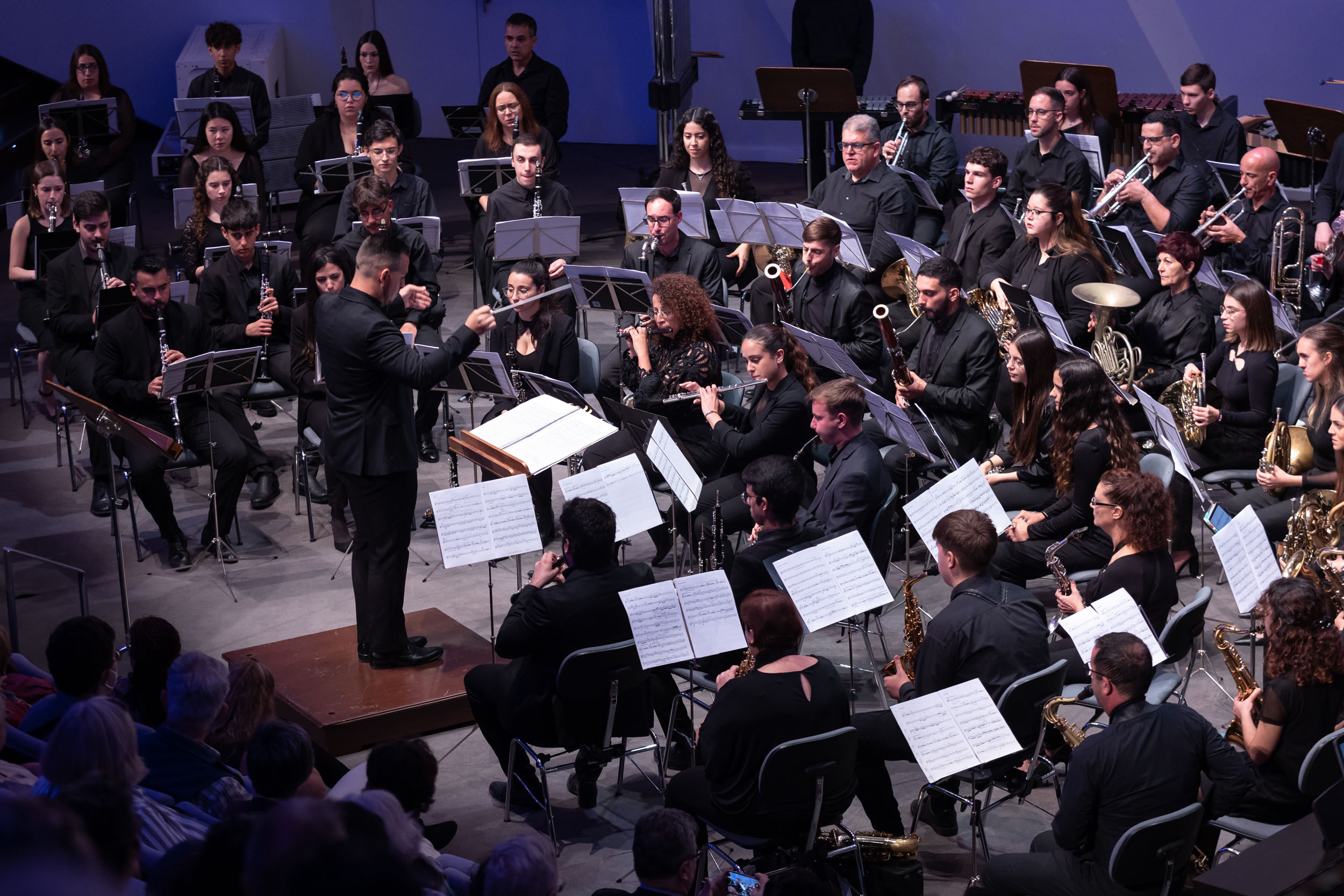 Next Sunday, the three ensembles will play during the sixth concert of the brass band season 'Primavera Musical'
The Auditorio de Tenerife is a cultural space linked to the Department of Culture of Tenerife Island Council that is managed by the island's Minister of Culture Enrique Arriaga. This Sunday, 2 May, from 11:30, am, the Auditorium's Chamber Hall will host the sixth concert of the season Primavera Musical. On this occasion, the music bands Adeje, Nuestra Señora de Lourdes (Valle de Guerra) and El Salvador (La Matanza) will be playing. The tickets are sold out.
The Adeje ensemble, under the direction of Francisco José Flores, will open the concert with Aires del terruño, by Miguel Castillo; Señorita, by Shawn Mendez, Camila Cabello and arranged by Paul Murtha; 'The New World Symphony' by Anton Dvorak arranged by Andrew Ballent, to finish with 'Accidentally in love', by Adam Duritz and Michael Sweeny.
For their part and under the direction of Samuel Hernández, the music ensemble 'Nuestra Señora de Lourdes' will continue with the pasodoble Concha Manzana by Ferrer Ferrán; El camino real, by Alfred Reed and arranged by Robert Longfield, Bolero con mambo, by Agustín Lara and Tito Puente, arranged by Longfield and Brown.
The music band of La Matanza, 'Sociedad Musical El Salvador', will close the concert. Ismael Brajín will direct the ensemble during 'Air for Band' by Frank Erikson; 'The Returns of Vikings', by Bert Appertmont, and 'Four Winds', by Robert Sheldon.
The seventeenth edition of Primavera Musical, organised by the federation 'Federación Tinerfeña de Bandas de Música' with the collaboration of Tenerife Island Council, is planning for 36 ensembles to perform part of their repertoires at the Auditorio de Tenerife. The concerts will continue on 9, 16, 23 and 30 May, on 12 June (Symphonic Hall) and will conclude on 13 June. On that last day, a morning session will be featured in the Chamber Hall and an afternoon concert will be given in the Symphony Hall. Performances in the Chamber Hall will take place at 11:30 a.m. and those in the Symphony Hall will begin at 6:00 p.m.
By purchasing tickets, you accept the measures implemented by the cultural centre to combat Coronavirus, such as the correct use of masks and attendance to the event only with people you live with. All of the measures, as well as the contingency plan certified by AENOR, can be consulted on the Auditorium's website.