The dance project Danza en Comunidad closes its Natura programme with a public meeting in El Rosario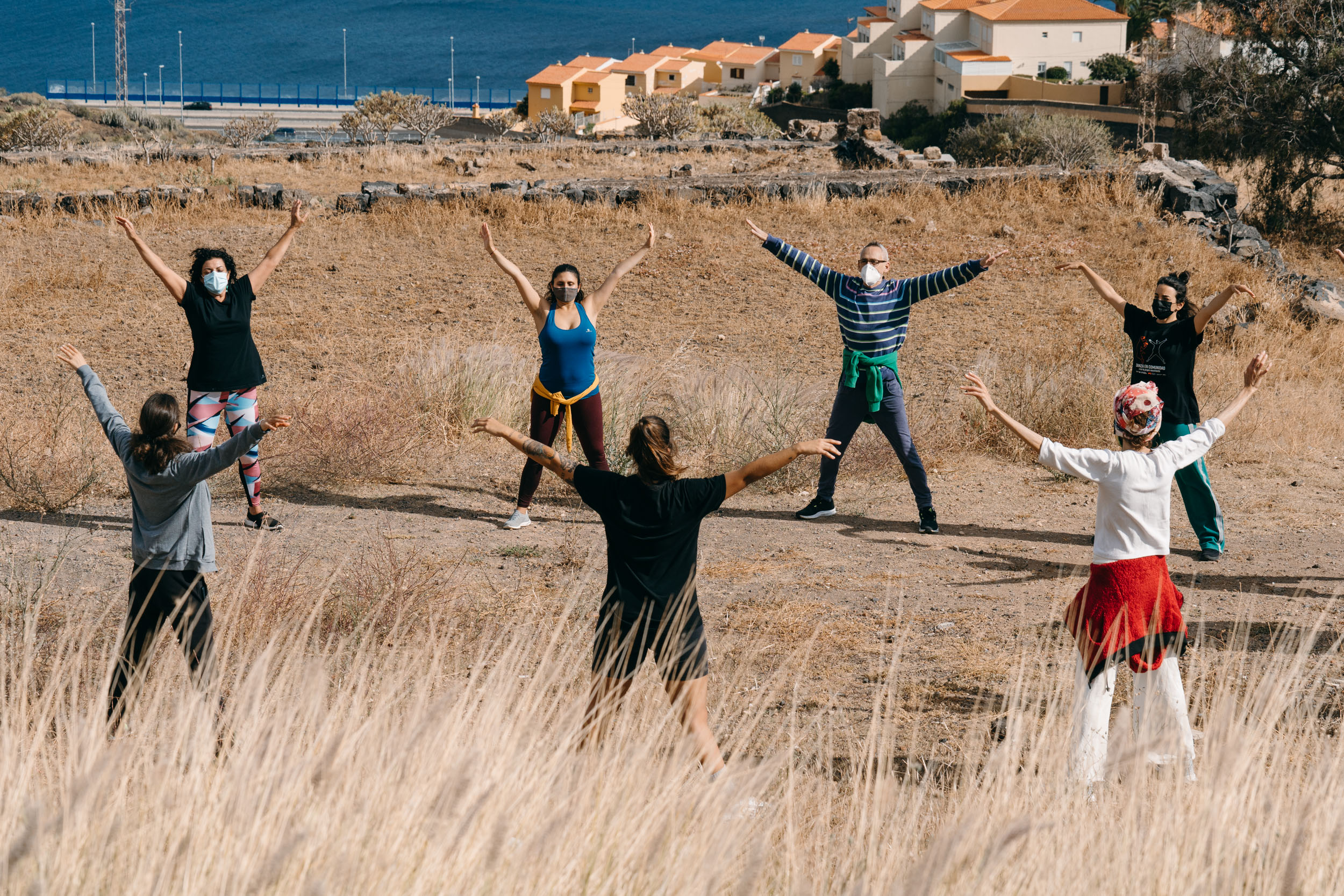 On Friday, 7 May at 6:30 pm, the Auditorium's project shares its experience through the return to this activity.
The Auditorio de Tenerife is a venue linked to the Island's Council Department of Culture that is managed by the island's minister of culture, Enrique Arriaga. It organises a public event to show the results of the Natura programme as part of its dance project Danza en Comunidad. The participants will share their experiences on Friday, 7 May at 6:30 pm in the Casa de la Cultura in El Rosario. Admission is free until the venue is full.
The dance project Danza en Comunidad resumed its 2021 activity with Natura, an initiative that offers a space to dance in contact with nature. This initiative has been developed with a dozen participants in different municipal areas of El Rosario. Friday's meeting is the closing event of the programme. The performance will be first shown to municipal senior citizens' groups.
This exhibition will share the experiences of the last few weeks. During this time, outdoor work has been carried out in which the need for contact with nature has been poetically expressed through Haiku (Japanese poetry writing). These Japanese creations are characterised by their short length. Based on them, the groups have worked with the sensations they suggest bringing them to physical movement.
The project coordinator, Laura Marrero, explains that "from the first session, we realised each participant's need to reconnect with nature, to introspect". Regarding the implementation of the health measures, the coordinator acknowledges that "it was difficult because it was new in our methodologies. However, the activity was worth being carried out. It gave the participants the chance to explore a much-needed introspection."
The team of Danza en Comunidad is comprised of the following active professionals in the performing arts and social work: Carmen Macías, Tania Fernández, Cristina Marín and the project coordinator, Laura Marrero.
The project Danza en Comunidad has been developed by the Educational and Social Area of the Auditorio de Tenerife since 2013. It resumed its activity with the collaboration of the INAEM (Spanish Ministry of Culture and Sports) through three actions: Natura, Training of Trainers and Misiva. These last two actions take place from April to July in several municipalities of the island. In all of them, the established preventive and hygienic measures against COVID-19 will be complied with.
Danza en Comunidad aims to create different means and schedules to make dance available to any person, collective, group or association that needs to work with the tools of a dance professional. The main objective is to create a community that provides mediation and resources for dance and movement. All the information on this project is available on the web site www.auditoriodetenerife.com under the section Social Projects of the Educational and Social Area.