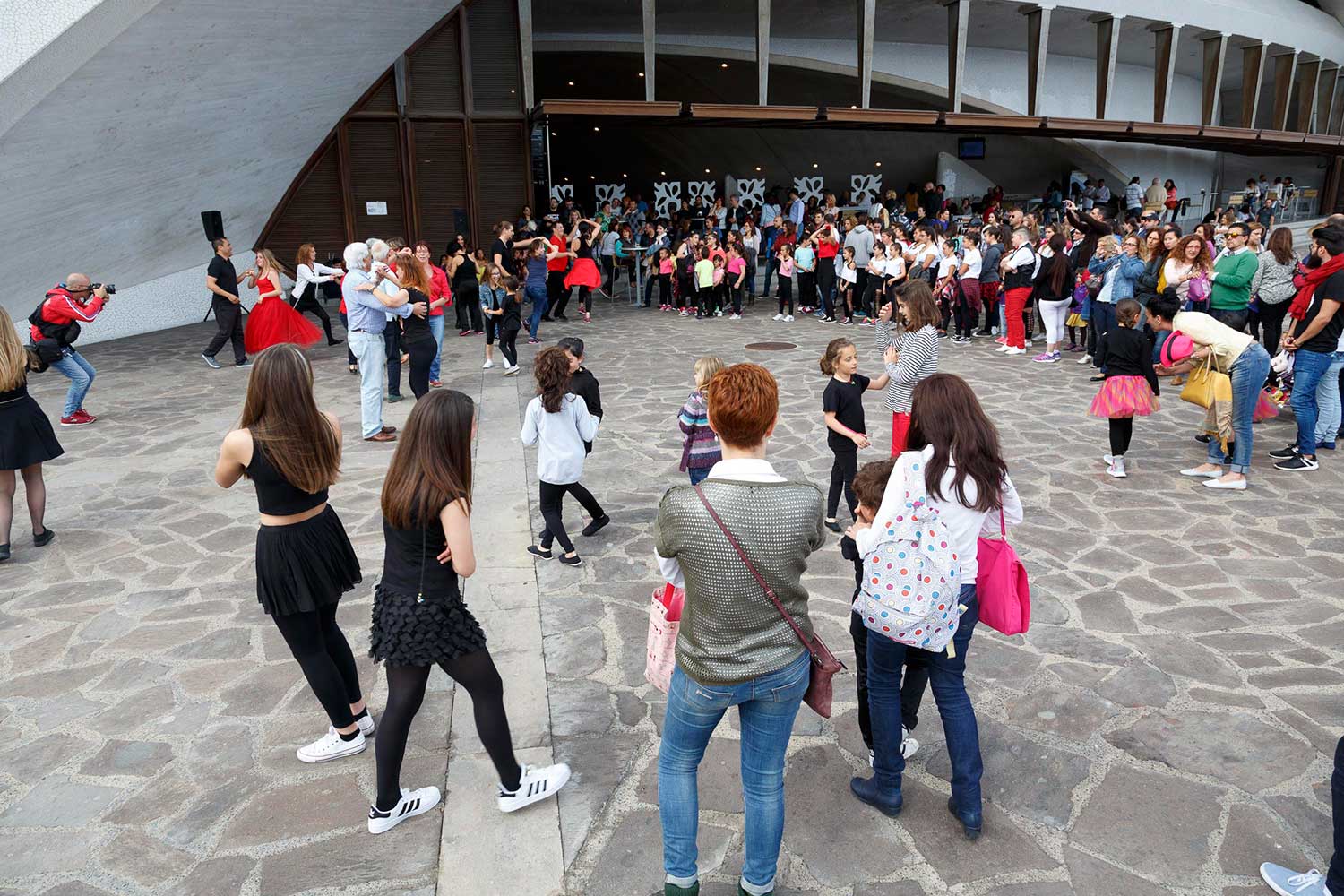 Unlimited Music
Auditorio de Tenerife is committed to bringing and conveying artistic and cultural activities to society. We also aim to build a closer relationship with artist communities in order to provide their working processes with elements that give social value to whatever artistic language they use. Our goal is to start a relationship between artistic activities, performing spaces and the audiences being addressed.
Having better informed spectators means better spectators and also better citizens. Each one of our programmes tries to create spaces where art and people can relate. To achieve this, it is essential to have a relationship with the context and the environment people live in: family, school, the social group they belong to, their own view on culture or what they can contribute to others.
Youths
At the Auditorio de Tenerife we are aware of the fact that youths are the future audience. That is why we create attractive programmes for them like Young Critics, Young Choir, Musical.IES or musical theatre workshops. We also offer special rates for Tenerife Symphony Orchestra and a flat rate in all the opera shows for those wishing to access the Club Ópera Joven at just 20€ per season.
Also, a series of events and activities especially recommended for young people:
Families
Families are welcome to Auditorio de Tenerife through projects like Ópera en Familia, organized by Ópera de Tenerife, who this season is offering Mozart's The Magic Flute in April 2018. This adapted production is an invitation for adults to bring their children along to enjoy music. The youngest are no doubt the most receptive and imaginative in the family.
Also, an attractive range of shows especially recommended for families to come together to Auditorio de Tenerife:
Primary and Secondary Schools
Auditorio de Tenerife is firmly committed to society, especially to primary and secondary schools. This commitment translates into initiatives like Manos a la ópera, with adaptations of repertoire titles for children aged between 3 and 5. We also offer, through our Social and Educational Area, shows of Musical.IES, musical theatre designed by secondary schools children. Similarly, the Social and Educational Area of Tenerife Symphony Orchestra has pieces for school audiences.
Events for school groups will be announced during the season. If you wish, please subscribe to our newsletter and keep informed about all our shows. For further information you can reach us at This email address is being protected from spambots. You need JavaScript enabled to view it..
Formation
Auditorio de Tenerife is striving to offer more and more training in its wide catalog of activities. Programs such as Opera (e) Studio, Musical.IES, Performing Class by Quantum Ensemble, Escuela del Espectador, Theater School, Choirs School and the Courses on Live Shows Production are dedicated to imparting professional knowledge of different artistic disciplines to the citizens of the Tenerife society and from outside the island.
Community
The public at the Auditorio is dynamic and from very different backgrounds, both at social and economic levels, as our offer is very competitive and varied. One of our main social commitments is inclusion. This is why Danza en Comunidad was set up. It is a Tenerife Danza project that goes across the island with a poetic and inspiring approach to students and vulnerable sections of society. Another project of integration is by Quantum Ensemble, who offers workshops and talks for very varied groups.
Escuela del espectador
Escuela del Espectador is a participative project in which a group of citizens, with no prior experience, come to meetings to learn about the artistic languages that make up our repertoire. A group of 15 people take part in workshops and meetings to discuss ideas on how to analyse a show, learn basic knowledge on each genre in the scheduled shows and talk about specific performances which they can attend for free. There is a meeting after shows to analyse and discuss them, etc.
The next call will be in June 2018. You can apply by filling in a form in this section to enter the participants' selection process. If you want to keep up to date with news and deadlines please subscribe to our newsletter.
Danza en comunidad
Danza en Comunidad has been designed to bring culture and art closer to society, focusing on specific groups. Better informed spectators imply, in the long term, better spectators.
Tenerife Danza Lab (TDL) is in charge of the programme Danza en Comunidad. The aim is to make people take a liking to dance and movement through the teaching and creativity of its talented members, led by Laura Marrero. This creative laboratory -resident at Auditorio de Tenerife- researches in body and movement.