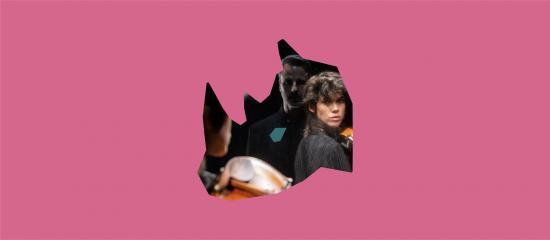 Santa Cruz
(Teatro Guimerá)
Dance/FAM
Teatro Guimerá (Santa Cruz)
The festival FAM 2022 Primavera is bringing the show Signos, by Isabel Villanueva and Antonio Ruz to Teatro Guimerá.
The origin of this project arose out of the desire of the violist Isabel Villanueva and the choreographer Antonio Ruz to collaborate on a multidisciplinary stage work that opens up a new window onto classical music and contemporary dance.
This gathering of languages proposes, without prejudice, a dialogue between sound, movement, voice, objects and light (or the absence of it).
Is it a dramatised concert? A choreographed viola concert? With a refined aesthetic concept and lighting design, the beautiful and complex sound architecture of the musical pieces/miniatures by the composers György Kurtág and Johann Sebastian Bach masterfully performed by Isabel, blend with the corporeal musical score proposed by Antonio; dramaturgy that navigates between the dreamlike, the poetic and the unsettling. In this atmosphere of accompanied solitude, Isabel and her viola, under the watch of Antonio (her alter ego, shadow, conscience), will undertake a physical and emotional journey that will not fail to make an impression on anyone.
"She plays sitting down, walks, gets onto the table, dances, lies down, sleeps, floats, runs, shouts, looks in the mirror, undresses, turns on the light, closes her eyes, smiles…'
Musical direction and live music (viola player) Isabel Villanueva
Stage direction, choreography and dance Antonio Ruz
Lighting Designer Olga García - AAI Costume and set design Compañía Antonio Ruz - Accompaniment Julián Lázaro
Production Paola Villegas, Gabriel Blanco – Spectare
Distribution Valeria Cosi – Tina Agency Comunicación and press office Marta Baeza – La Locomotora Promotional photography Agustín Hurtado
Promotional video BuenaSombraFilms
Photography and video making La Famosa Productora
With the support of C.C Sanchinarro, Madrid, Centro de Cultura Contemporánea Conde Duque
Première 19 and 20 February 2021 Teatro Central de Sevilla (Sala B)
György Kurtág (1926)
Signs, Games and Messages for viola (solo)
Johann Sebastian Bach (1685-1750)
Partita No. 2 BWV 1004 for violin solo (viola version)

Subscribe to our Newsletter