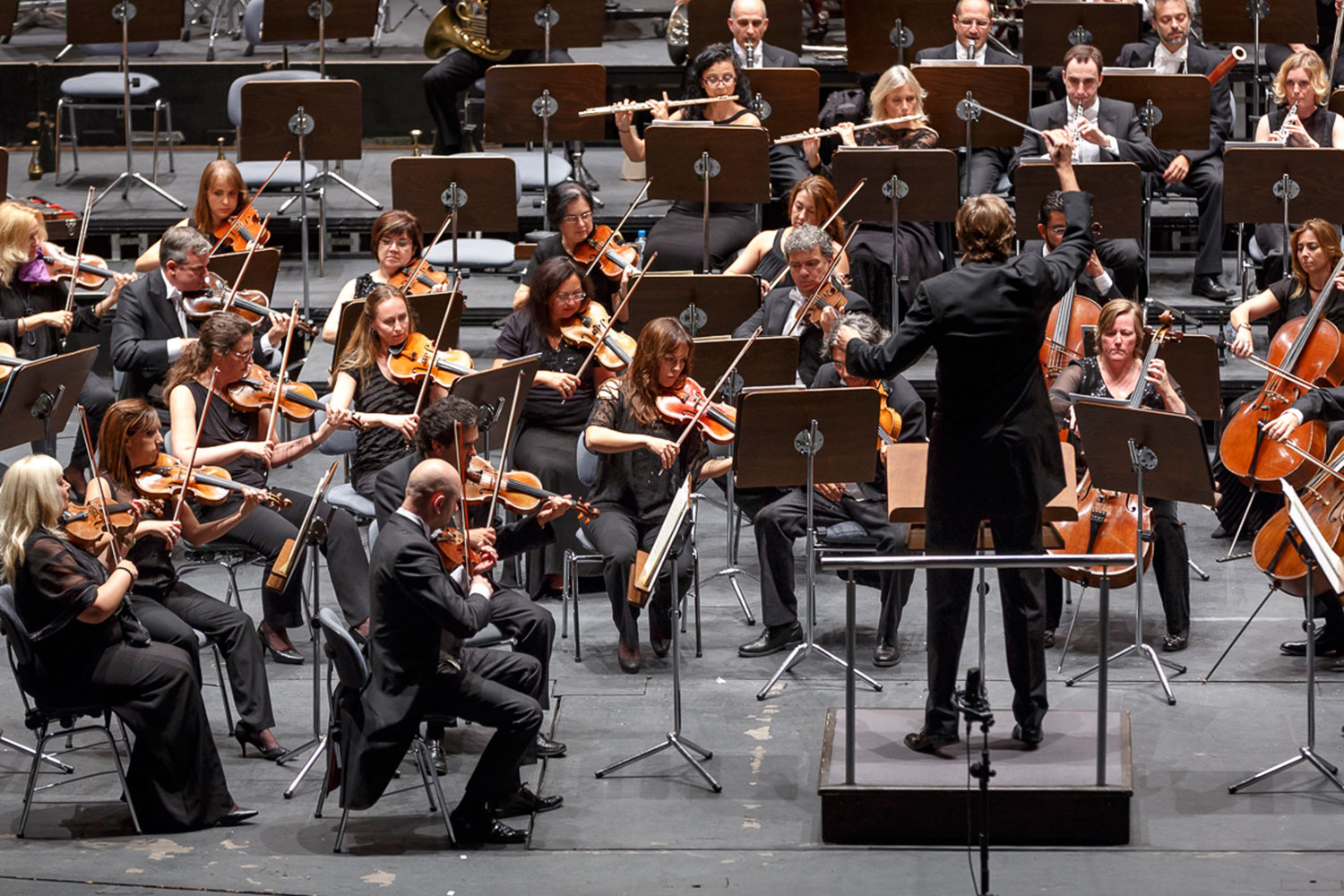 Auditorio de Tenerife is privileged to have Tenerife Symphony Orchestra as resident orchestra. It was founded in 1935 as Canaries Chamber Orchestra and in 1970 was given its current name. It now is a national and international benchmark orchestra.
With Daniel Raiskin as Main Guest Conductor Tenerife Symphony Orchestra offers 18 concerts and 4 types of packages this season, so you can enjoy all of them or a selection of shows with a plus (discounts for subscribers, meetings with musicians, etc.).
From December 20th 2017 to March 15th 2018, Spring Package for sale, online, by telephone number +00 34 902 317 327 or in Auditorio de Tenerife box office.
This season OST is also offering didactic concerts for school children, chamber music series, taking part in the Canaries International Music Festival, in the Ópera de Tenerife season and in Tenerife International Film Music Festival Tenerife (FIMUCITÉ) including recordings of film soundtracks, extraordinary concerts, and international tours.
Find the full performance schedule of Tenerife Symphony Orchestra for the 2017/18 season and join us.
Go to Tenerife Symphony Orchestra website