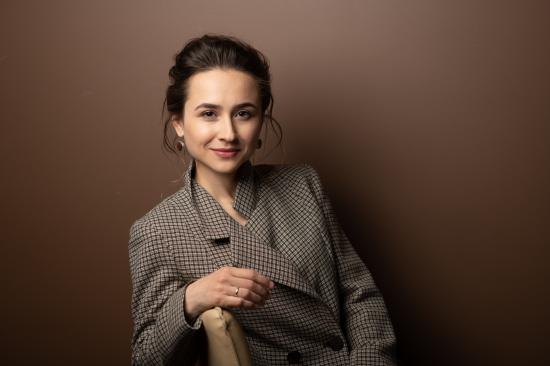 CPE Bach, Beethoven y Prokófiev
Piano concert
Length
1 h. 40 min aprox. (intermission 20 min. incluido)
Sala de Cámara
((Chamber Hall))
Music/Ciclo de Cámara
Auditorio de Tenerife (Sala de Cámara)
As part of its Chamber Series, the Auditorio de Tenerife is offering the concert CPE Bach, Beethoven and Prokófiev by the Russian pianist Anna Tsybuleva.
Considered the father of the classical sonata, the composition of works for keyboard by Carl Philipp Emanuel Bach covers practically his entire musical career. During the second half of the 18th century, the profound change of sound and technique caused by the move from harpsichord to fortepiano, along with the clavichord (the favourite instrument of Carl Philipp Emanuel) demanded a transformation in composition for keyboard, which was undertaken by the fifth of Bach's children, a pioneer in this revolution running parallel to the evolution of these instruments. The extreme sensitivity of the mechanisms of the clavichord and the pianoforte, despite their acoustic limitations, opened up a new universe of dynamic and expressive resources. Although Carl Philipp Emanuel never abandoned the tradition of his father, he was able to find his own path as a composer. His Prussian Sonatas correspond to his first series in this genre. Created in Berlin, they mix tradition and new forms and, although they still retain influences of Italian instrumental music, they are built on a pattern of three movements.
The following great revolution in the fortepiano and piano, as the origins of the instrument we know today, was possible thanks to the giant stride that Ludwig van Beethoven took in his writing for the keyboard. He took everything that he got from Haydn, Mozart Carl Philipp Emanuel Bach and Muzio Clementi, a step further, resulting in a true revolution. Defined by Igor Stravinsky as "the indisputable monarch of the piano", his works continued to evolve throughout the history of music, as the mechanisms of the instrument itself were gradually refined. In the composer's life, his thirty-two sonatas chart an immense and continuous trajectory. Among them, his eighth sonata, popularly known as Pathetique (a name that was not given by the composer), is the work that marks the peak of his piano production up to 1800. Shortly afterwards, in 1809, he created his Fantasia in G minor, Op. 77, although it was released ten years later. Its character is that of a brilliant improvisation, free work in terms of form and content that includes a theme with variations.
Two works that are very different to one another by the composer Sergéi Prokófiev occupy the second part of the performance. One of the great piano revolutionaries, Prokofiev contributed a new aesthetic language of great harmonic and rhythmic richness. The ten pieces for piano, written between 1906 and 1913. reveal the composer's liking for giving the rhythm a special key role, as well as his references to preclassical dances. His fourth sonata, written in 1917 "from old notebooks" concludes his first pre-revolutionary piano period. Unlike the third Sonata, with an exciting and effusive character, this work is decidedly more contained and introspective. Its austerity is more reminiscent of Schumann and Brahms than the pyrotechnic pianism of Liszt or Rachmaninoff. As the pianist Sviatoslav Richter pointed out, this sonata has the "intrinsic character of chamber music, hiding riches that are not immediately apparent". This is why the work represents one of the most significant examples of the lyrical, simple and sincere style of the composer.
Carl Philipp Emanuel Bach (1714-1788)
Prussian Sonata No.2, in B-flat major, Wq48, H.25
Vivace
Adagio
Allegro assai
Ludwig van Beethoven (1770-1827)
Fantasia in G minor op. 77
Ludwig van Beethoven (1770-1827)
Sonata No. 8 in C Minor Op. 13 Pathetique
Grave. Allegro di molto e con brio
Adagio cantabile
Rondo: allegro
-Intermission-
Serguéi Prokófiev (1891-1953)
10 Pieces for Piano Op. 12
March
Gavotte
Rigaudon
Mazurka
Capriccio
Legenda
Prelude
Allemande
Humoresque
Scherzo
Serguéi Prokófiev (1891-1953)
Sonata No. 4 in C minor Op. 29
Allegro molto sostenuto
Andante assai
Allegro con brio, ma non leggiero
"Tsybuleva's playing exudes poise from the outset. She plays with real lightness and the resulting clarity is revelatory without being analytical in the Pollini sense. The result is positively illuminating, finding profound beauty and tenderness."
International Piano Magazine


"A born performer, thoroughly enjoying every minute… Executed with energetic elan, bravura, and heart-on-sleeve communication."
International Piano Magazine
Access is only allowed to children over five years of age.
For further information, please check the general terms and purchase conditions.
If you have any questions while purchasing your tickets, you can write to This email address is being protected from spambots. You need JavaScript enabled to view it. or call 922 568 625 from Monday to Friday from 10:00 to 14:00, except for public holidays.
Subscribe to our Newsletter