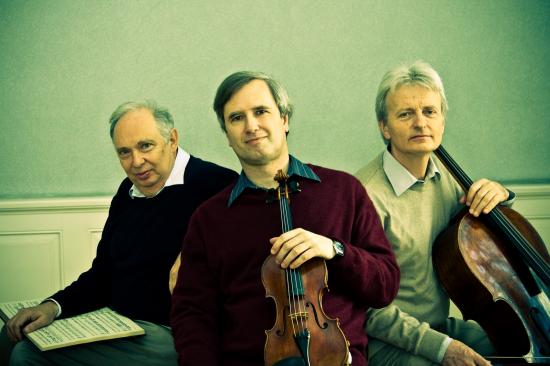 De Viena a Praga
From Viennese classicism to Czech romanticism
Length
90 min. approx. (including 20 min. intermission)
Music/Ciclo de Cámara
Auditorio de Tenerife (Chamber hall)
As part of its Chamber Cycle, the Auditorio de Tenerife is offering the programme De Viena a Praga (From Vienna to Prague) by the Guarneri Trio Prague.
The Guarneri Trio Prague is considered one of the leading exponents of chamber music. They have just celebrated their 33rd anniversary with their original members. Completely fresh and in perfect form. Since its creation in 1986, it has been one of the best classical piano trios. Their early success attracted the attention of the international musical press, which places them among the leading chamber music groups precisely because of their first-class interaction, exceptional sound quality and outstanding technical mastery. The unique combination in the group of artistic maturity and expressiveness that they have acquired during their musical collaboration over time creates a promising condition for the fourth decade of their career, ensuring resounding success in their concerts.
Joseph Haydn
Piano trio in G Major Hob. XV:25
L. van Beethoven
Piano trio in D Major op. 70/1 Ghost 8
-Pausa-

B. Smetana
Piano trio in G Minor op. 15
Access is only allowed to children over five years of age.
For further information, please check the general terms and purchase conditions.
If you have any questions while purchasing your tickets, you can write to This email address is being protected from spambots. You need JavaScript enabled to view it. or call 922 568 625 from Monday to Friday from 10:00 a.m. to 2:00 p.m., except for public holidays.
Subscribe to our Newsletter