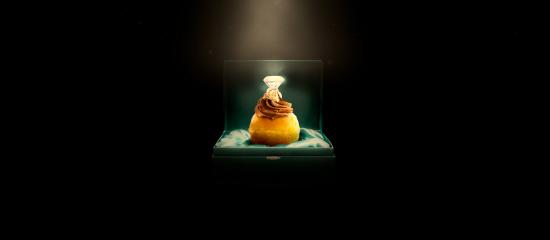 Ended
IL MATRIMONIO SEGRETO
By Domenico Cimarosa
4 Shows
18 Mar 18:00 h. - 21 Mar 18:00 h.
Opera/Ópera de Tenerife
Auditorio de Tenerife (Sala Sinfónica)
2021 will open with Ópera de Tenerife's flagship: Opera (e)Studio, the comprehensive training academy for young artists directed by Giulio Zappa, which promotes the professional development of its participants, generating an international pool of talent. On 18, 19, 20 and 21 March, the selected artists will perform Cimarosa's Il matrimonio segreto, a co-production of Ópera de Tenerife with the Teatro Regio di Parma and the Teatro Massimo di Palermo. This show features stage direction by Roberto Catalano and musical direction by Davide Levi.
Dramma giocoso in two acts with music by the composer Domenico Cimarosa and libretto in Italian by Giovanni Bertati, based on the play The Clandestine Marriage by George Colman the Elder and David Garrick. The first performance took place on 7 February 1792 at the Hofburgtheater in Vienna in the presence of Emperor Leopold II, who liked it so much that after giving dinner to the whole company, he asked for a complete encore performance.
One of Cimarosa's most interesting and best-known operas, a clear example of 18th-century opera buffa, it contains a plot full of impossible situations, disguises and happy endings, in which a rich merchant who wants to rise socially intends to marry off his two daughters to men of the aristocracy. Unknown to the merchant is that one of his daughters has secretly married one of his employees. The whole impending conflict is spiced up with particularly original music, which stylistically falls somewhere between Mozart, Rossini and Donizetti.
*The performances on the 18th and 19th can be recorded with multi-camera.
*All performances start at 18:00. Read the notice below.
Giulio Zappa, Director Opera (e)Studio
Davide Levi, musical director
Roberto Catalano, stage director
Emanuele Sinisi, set designer
Ilaria Ariemme, costume design
Fiammetta Baldiserri, lighting design
Coproduction by Auditorio de Tenerife, Teatro Regio di Parma, Teatro Massimo of Palermo
2020/2021 Opera (e)Studio singers.
Thursday and Saturday
| | |
| --- | --- |
| Carolina, soprano | Giula Mazzola, Italia |
| Elisetta, soprano | Eleonora Nota, Italia |
| Fidalma, mezzosoprano | Claire Gascoin, Francia |
| Paolino, tenor | Bekir Serbest, Turquía |
| Geronimo, bajo | Francesco Leone, Italia |
| Conde Robinson, barítono | Ramiro Maturana, Chile |
Friday and Sunday
| | |
| --- | --- |
| Carolina, soprano | Veronika Seghers, Alemania |
| Elisetta, soprano | Marilena Ruta, Italia |
| Fidalma, mezzosoprano | Mara Gaudenzi, Italia |
| Paolino, tenor | Antonio Mandrillo, Italia |
| Geronimo, bajo | Ignas Melnikas, Lituania |
| Conde Robinson, barítono | Jan Antem, España |
The Auditorio de Tenerife has modified the starting times of the first three performances of the opera Il matrimonio segreto, due to the curfew imposed today [Thursday 11th] by the Canary Islands Government. Thus, the performances on the 18th, 19th and 20th will begin at 18:00 hours, coinciding with the time scheduled for the fourth and final performance on Sunday, the 21st.
The number of contagions that have accumulated on the island of Tenerife in recent days have led the Canary Islands Government to decree today a curfew from 22:00 hours for the next two weeks. For this reason, the three opera performances that were scheduled for 19:30 will be brought forward to 18:00.
The Auditorio de Tenerife allows people who have bought tickets for any of the three modified sessions to change them for another performance, subject to availability, or to request a refund up to Tuesday 16th. In both cases, the application process is via email taquilla@auditoriodetenerife.com or directly at the box office, Monday to Friday from 10:00 to 17:00 and Saturday from 10:00 to 14:00. All buyers will receive an email to be informed of this situation.
Translated with www.DeepL.com/Translator (free version)
Sold out.
Tickets can be bought up to two hours before the show starts, to give us time to finish preparing the auditorium so that you can enjoy a fully safe experience.
Access is only allowed to people aged over five.
Buying the tickets implies the user unconditionally accepts the contents of the measures implemented by the Auditorio de Tenerife to deal with COVID-19, with no exceptions or reservations, including wearing a face mask or coming only with people you live with. Please see all the measures here: https://bit.ly/3haP4fH.
Subscribe to our Newsletter