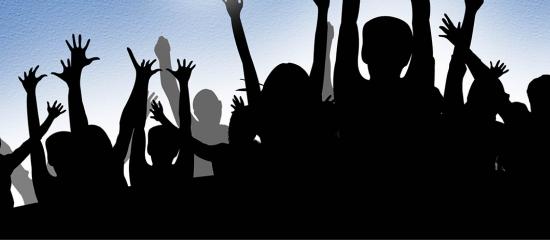 Ended
Somos volcán
La Leyenda de Guayota
Music/Familiar
Auditorio de Tenerife (Sala Sinfónica)
The Auditorio de Tenerife presents the concert "Somos volcán. La leyenda de Guayota" (We live on a volcano. Guayota's legend). The Miguel Jaubert Youth Philharmonic Orchestra of Tenerife (OFJT-MJ) will perform this concert conceived for families and children over six years of age.
The island lived happily, the Guanches (inhabitants of Tenerife) danced and celebrated spring, but the day of the solstice was approaching and they gathered at the Tagoror (the council of leaders) to decide what to do when Guayota (the devil of volcanoes) appeared and devastated the fields. They decided to prepare a ruse to deceive Guayota, who would think that it was still winter and not dare to go out because of the cold. Thus, on the night of the solstice, they filled the island with bonfires and everyone gathered to warm up. The devil of volcanoes was fooled and stayed inside the mountain, the town celebrated their victory over Guayota, and they promised that every year, on the night of the solstice, the island would be filled with bonfires – Beñesmen's Night.
El Lago de los Cisnes (Suite), Piotr Ilich Tchaikovsky
-I. Escena
-II. Danza de los cisnes
Furia de Titanes, Ramin Djawadi
- There is a god in you
Heroes, Heroines, & Music Meisters, Lolita Ritmanis
En busca de Valentina, arreglo Germán G. Arias
Vivo en un archipiélago, Manuel Negrín
Color esperanza, Diego Torres, arreglo José A. Cubas
During the purchase process, the users will have to choose between groups of pre-set seats distributed throughout the hall. If you want to buy a single ticket and the pre-set seats are sold out, please contact the box office. If you have any questions while purchasing your tickets, you can write to This email address is being protected from spambots. You need JavaScript enabled to view it. or call 922 568 625 from Monday to Friday from 10:00 to 14:00, except for public holidays.
Ticket sales close one hour before the start of the show to finish setting up the hall and ensure that our audience has a completely safe experience.
Children who have not reached the age of two on the day of the show will not need to purchase a ticket if they are not going to occupy a seat. When accessing the hall, you will be required to have a document proving the minor's age (ID card or family book). Pushchairs and prams are not allowed in the hall.
For further information, please check the general terms and purchase conditions.
Ticket purchase also entails the user's unconditional acceptance , without exception or reservation whatsoever, of all measures implemented by the Auditorio de Tenerife to combat the spread of the pandemic, such as the correct use of masks and the attendance at the event only with people you live with. You can check out all the measures here:https://bit.ly/3haP4fH.
Subscribe to our Newsletter