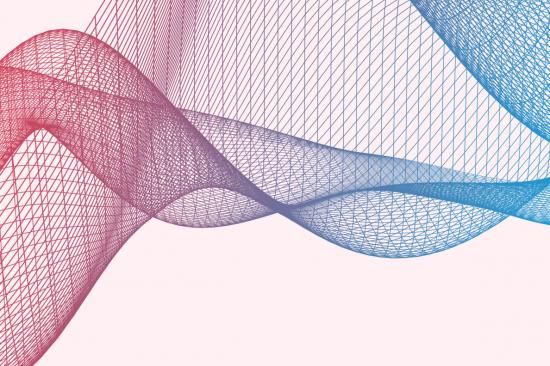 Bocetos de New Orleans
Obra de estreno
Music/FMUC
Auditorio de Tenerife (Chamber Hall)
Auditorio de Tenerife offers the programme of Contemporary Music Festival (FMUC) and presents the première of Bocetos de New Orleans, composed by Francis Hernández.
The Department of Percussion of the University of Southern Mississippi and the Department of Percussion of the Higher Music Conservatory of the Canaries, led by professors John Wooton and Paco Díaz respectively, are presenting a project of Canarian creation with the Tenerife composer Francis Hernández as part of the Tenerife Contemporary Music Festival.
This very innovative exchange project includes different music linked to the regional culture of the Canary Islands and the enormous musical contribution that arose out of the hub of New Orleans.
This contemporary composition is entitled "SKETCHES of N. O., "with a blend of music from different places and styles or aesthetics corresponding to the 20th-21st century.
FMUC 2023 has the collaboration of Fundación MAPFRE Canarias, the Conservatorio Superior de Música de Canarias, the Conservatorio Profesional de Música and The University of Southern Mississippi.
Francis Hernández, direction and composition
Paco Díaz, percussion
John Wooton, percussion
Ruimán Martín, double bass
Miguel Pérez, percussion
Alberto Bercal, percussion
Higher Music Conservatory of the Canaries Percussion Group
University of Southern Mississippi Percussion Ensemble
Francis Hernández (*1971)
Bocetos de New Orleans
New Orleans
New Orleans
Blues in blue
Una de rag
Chacheando
On the way home
Sambatinbanqui
Desde el punto de vista conceptual, esta obra nace desde el mestizaje y la unión de diferentes culturas. La mirada hacia el jazz como elemento disparador no es más que esta multiculturalidad y enriquecimiento mutuo desde todos los aspectos. Esta multiculturalidad es de entrada el concepto que da pie a este concierto, uniendo alumnado de diferentes continentes, con diferentes culturas y generando la cooperación entre dos centros educativos muy lejanos en un mismo concierto, escrito expresamente para esta ocasión y siendo ejecutado tanto en Misisipi (EEUU) como en Tenerife (España). El otro concepto clave de esta composición es la improvisación, elemento crucial del jazz y que, de forma constante, está presente en cada una de las piezas de este programa. Por último, destacar el uso de los steel drums o steel pan. Es la primera vez en el Festival de Música Contemporánea de Tenerife (FMUC) que estos instrumentos son usados. Al igual que otros elementos de este concierto, estos instrumentos forman parte también de esa fusión entre culturas, sumando más, si cabe, no solo desde el aspecto visual, sino el que más interesante nos resulta: a nivel sonoro.
➡New Orleans. Es una pequeña suite con tres movimientos: New Orleans, Blues in blue y Una de Rag. Esta pequeña suite representa los inicios del jazz, empezando con un primer movimiento en estilo de second line, ritmo típico de las marching band que acompañan lo que se conoce como funeral jazz. Le sigue un blues, al más estilo espiritual, con un ritmo lento y pausado. Se establece una melodía en forma de diálogo bajo una estructura de doce compases, en la que se suceden una serie de improvisaciones. Finalmente, esta pequeña suite termina con un rag time, un tempo alegre y muy sincopado, en el que aparecerán diferentes elementos melódicos con una estructura de: Introducción, A, B y C, siendo esta C, el motivo inicial de esta suite, que en este caso es usado como vuelta al tema principal (recapitulación).
➡Chacheando. Al más estilo cubano, esta pieza está inspirada en el cha cha chá, pero con una importante fusión con el jazz más contemporáneo. Una connotación importante de esta composición es que está construida sobre un compás compuesto (7/4) y, que en parte, expresa esa creatividad jazzística de mezclar diferentes elementos.
➡On the way home. Representando al jazz de la costa oeste, al más estilo cool, esta pieza, escrita en formato de trío, se desmarca de lo oído anteriormente, generando un clima más sosegado y tranquilo.
➡Sambatinbanqui. Para terminar, nos vamos a Brasil y a un intercambio entre ritmo y armonía propio del latin jazz y que, de forma muy virtuosística, cierra este concierto con la alegría y el ritmo que siempre genera la samba brasileña.
Access is only allowed to children over five years of age.
For further information, please check the general purchase terms and hall conditions.
If you have any questions while purchasing your tickets, you can write to This email address is being protected from spambots. You need JavaScript enabled to view it. or call 922 568 625 from Monday to Friday from 10:00 a.m. to 2:00 p.m., except for public holidays.
Subscribe to our Newsletter