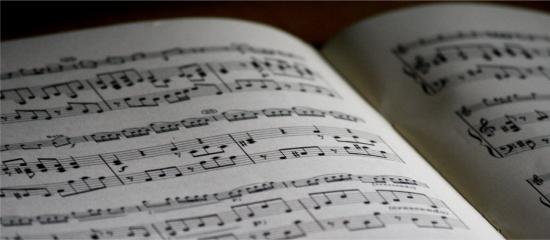 Conservatoire
Concert by the Professional Music Conservatoire of S/C de Tenerife
Music
Auditorio de Tenerife (Sala de Cámara)
The Auditorio de Tenerife hosts a concert by pupils of the Professional Music Conservatoire of Santa Cruz de Tenerife.
The Professional Music Conservatoire of Santa Cruz de Tenerife (CPM) in collaboration with the Auditorio de Tenerife is organising this concert, which will involve vocational education pupils from the CPM.
As part of its educational project, the CPM wishes to encourage participation among pupils in motivational activities outside the scope of the centre. That is why it is organising this Concert that will involve a Chamber Music trio and Percussion Groups in one of the island´s most emblematic spaces, the Chamber Hall of the Auditorium of Tenerife.
The concert program will begin with the Chamber Music Trio who will perform works by Oskar Böhm and Jurij Nascimben, afterwards the Percussion Groups will perform a varied repertoire with works by W. Schinstine, Strauss, Kabalevsky, J.S. Bach, Medina y Domenech and Benito Cabrera among others.
BRASS TRIO WITH FRENCH HORN, TRUMPET AND TROMBONE
Oskar Böhm
Op. 28. No. 1 Prelude and Fugue in C minor
Jurij Nascimben
Arietta and Fanfara
Musicians: Diego Abreu Socas (trombone), 6th year professional pupil, Jennifer Fernández Díaz (French horn), 5th year professional pupil, Diego Luis Regalado (trumpet), 4th year professional pupil.
Teacher: Cristian Suárez Guerra
PERCUSSION
W. Schinstine
Overture for Hans
Strauss
Pizzicato Polka
Kabalevsky
Galloping
J. S. Bach
Invention
Miscellaneous
Five to fusión
P. Smadbeck
Etude No. 2
Darius Milhaud
Concerto pour batterie et petit orchestre, Op.109
Benito Cabrera
The bus polka
Teachers: Emilio Díaz, Javier Rodríguez, Verónica Cagigao and Pedro Torrejón
Tickets will be on sale soon.
Access is only allowed to children over five years of age.
For further information, please check the general terms and purchase conditions.
Ticket purchase also entails the user's unconditional acceptance, without exception or reservation whatsoever, of all measures implemented by the Auditorio de Tenerife to combat the spread of the pandemic. You can check out all the measures here: https://bit.ly/3haP4fH.
If you have any questions while purchasing your tickets, you can write to This email address is being protected from spambots. You need JavaScript enabled to view it. or call 922 568 625 from Monday to Friday from 10:00 a.m. to 2:00 p.m., except for public holidays.
Subscribe to our Newsletter