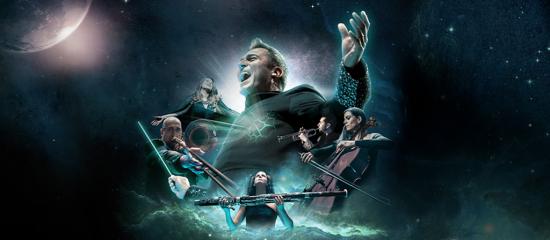 FSO: Krypton
Heroes and superheroes in concert
2 Shows
22 Apr 19:30 h.and 23 Apr 19:00 h.
Length
150 min. with intermission
Music/FSO
Auditorio de Tenerife (Sala Sinfónica)
The Film Symphony Orchestra is back with the interstellar power of KRYPTON to captivate you with an impressive musical show based on the soundtracks of the best hero and superhero films in cinema history.
KRYPTON is a symphonic fantasy named after the planet where Superman was born, in order to celebrate the courage of everyone with extraordinary abilities. It is a superlative tribute to humanity, to the goodness of human beings and everyone who is an invisible superhero in daily life, anonymous people who, with their superpowers, help others, put smiles on faces and save lives.
KRYPTON is, ultimately, a spectacular music epic inspired by the most iconic songs by films such as Superman, The Dark Knight, Braveheart, Man of Steel, The Avengers, The Last of the Mohicans andConan the Barbarian among many others.
Kryptonian, climb aboard our spaceship and be amazed by this exciting musical journey courtesy of the unrivalled Film Symphony Orchestra and its charismatic director Constantino Martínez-Orts.
Are you going to miss out on it? Don't wait for people to tell you about it!
Access is only allowed to children over five years of age.
For further information, please check the general terms and purchase conditions.
If you have any questions while purchasing your tickets, you can write to This email address is being protected from spambots. You need JavaScript enabled to view it. or call 922 568 625 from Monday to Friday from 10:00 a.m. to 2:00 p.m., except for public holidays.
*The programme is the same in both concerts.
Subscribe to our Newsletter