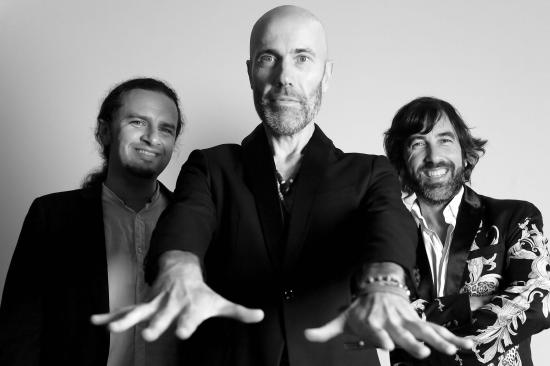 Music/Chamber Music Cycle
Auditorio de Tenerife (Sala de Cámara)
As part of its commitment to jazz, the Tenerife Auditorium is offering a concert by the Gino Marcelli Trio.
The concert program is made up of original themes by Gino Marcelli, such as The Garden of the Simple, Strange Blues, Angela or Landscape, and some arrangements by Gino Marcelli himself of compositions by the great maestro Ennio Morricone, in particular The Good, the Bad and the Ugly, or Gabriel's Oboe.
Born in Sermoneta (Latina, Italy), Gino Marcelli is an active composer, arranger, pianist, and producer. He got his start with music as a child and, after studying harmony under Gianfranco Sordi, he began to play all over Europe with artists like Leonar Jonson (former member of Temptation), Gerardina Trova, Andrea Bocelli, Mango, Tricarico, Tony Scott, Simple Minds, Feitless, Trilok, Gurtu, etc. In 1989, he moved to Milan with Stefano Cerri (bass guitar and percussion) and Andy Surdi (drums and voice), forming the Cerri Gas Station Trio. In 1991, he began his collaboration with Aldo, Giovanni, and Giacomo. Likewise, in 1992 and 1993, he composed the music for the Aria di Tempesta theatrical shows, with the participation of Marina Massironi and under the direction of Paola Galassi.
In 1995, he became a member of the Madreblu band. In 1997, EMI published their first release Before the Dawn and that same year they also participated in the Sanremo Giovani Italian Music Festival with the song Gli Angeli, which remained at the top of the Italian charts for 6 months, receiving the Titano Award for Best Song of the Year. Marcelli has done arrangements for theatre, more albums with Madreblu, and soundtracks for cinema and the theatre, as well as for advertising spots (the song Se io sapessi amarti for a mobile phone company was quite a success in Italy). Additionally, in 2009, he recorded his first album as a vocalist entitled, Suoni confusi, with lyrics by Aldo Baglio. In 2010, he released Paisaje, and in April of 2011, he launched Lanscape, both featuring only the piano.
Gino Marcelli: piano
Tomás López-Perea: double bass
Sergio Díaz: drums
During the purchase process, the user will have to choose between one or two pre-set seats previously distributed throughout the hall. Please contact the box office if you want to buy a single ticket, and the pre-set seats are sold out. If you have any questions while purchasing your tickets, you can write to This email address is being protected from spambots. You need JavaScript enabled to view it. or call 922 568 625 from Monday to Friday from 10:00 to 14:00, except for public holidays.
The ticket sales close 15 minutes before the start of the show to finish setting up the hall and ensure that our audience has a completely safe experience.
Access is only allowed to children over five years of age.
For further information, please check the general terms and purchase conditions.
Ticket purchase also entails the user's unconditional acceptance - without exception or reservation - of all measures implemented by the Auditorio de Tenerife to combat the spread of the pandemic, without exception or reservation whatsoever, such as the correct use of masks and the attendance at the event only with people you live with. You can check out all the measures here: https://bit.ly/3haP4fH.
Subscribe to our Newsletter