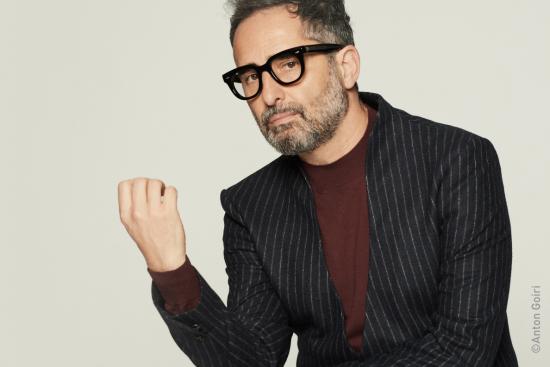 Sold out
Jorge Drexler
Tour 'Tinta y tiempo'
Music/Búho Producciones
Auditorio de Tenerife (Symphony Hall)
The Uruguayan singer and composer Jorge Drexler is presenting his new album, Tinta y tiempo, after a five-year recording silence. His fourteenth studio album arrives as he is celebrating 30 years since the launch of his first album. Three decades of songs continue to add to the imagination of the Uruguayan. Drexler especially stands out for his connection with the audience at all of his concerts staged around the world.
At the point when Jorge Drexler began to think up this album, he never imagined what would come next. The first songs began to come out during lockdown when uncertainty and difficulty had become a part of daily life. However, he managed to resolve this by transporting himself into a universe full of light. This is how Tinta y tiempo was created; a brilliant, generous, rich project destined to become essential in his repertoire.

Jorge Drexler is here with a new and original show, accompanied on stage by Borja Barrueta (drums), Meritxell Neddermann (keys and voices), Javier Calequi (guitar and voices) Carles Campi Campón (bass and programmes), Alana Sinkëy and Miryam Latrece (voices). The audience will not only enjoy his new repertoire, but they will also be able to hear songs from previous albums.
Sold out.
Access is only allowed to children over five years of age.
For further information, please check the general terms and purchase conditions.
If you have any questions while purchasing your tickets, you can write to This email address is being protected from spambots. You need JavaScript enabled to view it. or call 922 568 625 from Monday to Friday from 10:00 a.m. to 2:00 p.m., except for public holidays.
Subscribe to our Newsletter