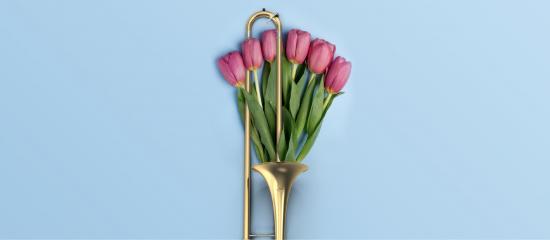 Primavera musical II
Concert cycle by the wind bands federation 'Federación Tinerfeña de Bandas de Música'
Music
Auditorio de Tenerife (Sala de Cámara)
The 'Primavera Musical' cycle, which is organised by the brass bands federation 'Federación Tinerfeña de Bandas de Música' with the collaboration of Tenerife Island Council, will be held at Auditorio de Tenerife on April 24, May 1, 8, 15, 22 and 29 and June 12 and 19.
A. M. "XIX DE MARZO" DE SAN JOSÉ (SAN JUAN DE LA RAMBLA)
B. M. "SAN MIGUEL DE ABONA"
S. M. "LA FILARMÓNICA" DE LOS REALEJOS
The tickets will go on sale on Monday the 25th of April at 12:00 noon.
Access is only allowed to children over five years of age.
The ticket sales close 15 minutes before the performance starts.
For further information, please check the general terms and purchase conditions.
Ticket purchase also entails the user's unconditional acceptance, without exception or reservation whatsoever, of all measures implemented by the Auditorio de Tenerife to combat the spread of the pandemic. You can check out all the measures here: https://bit.ly/3haP4fH.
If you have any questions while purchasing your tickets, you can write to This email address is being protected from spambots. You need JavaScript enabled to view it.or call 922 568 625 from Monday to Friday from 10:00 a.m. to 2:00 p.m., except for public holidays.
Subscribe to our Newsletter