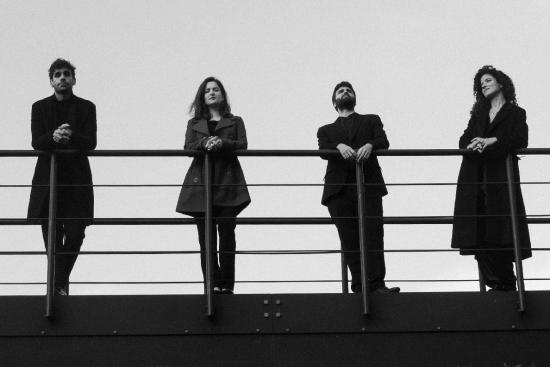 Music/Chamber music cycle
Auditorio de Tenerife (Sala de Cámara)
The Chamber Music Cycle of Auditorio de Tenerife presents the concert Madrid 1770 by Gara Quartet.
Around 1770 the Spanish capital was the centre of the country´s artistic scene. In its issue of July 1774, La Gaceta de Madrid, the official information bulletin of the government of Charles III, referred to the publication of the Six string quartets Op. 3 by Manuel Canales (1747- 1784, Toledo). In its pages, La Gaceta de Madridnot only recorded the musical activity of many Spanish composers, it also included events relating to some of the most outstanding European artists.
Thus, in December 1775, it reported the arrival, publication and sale in Spain of the Six string quartets Op. 20 by Joseph Haydn (1732-1809). These compositions are, among other works, those that gave him the nickname of the father of the genre. Thanks to this journal we know how and when many of the masterpieces of European classicism made their way into the hands of Spanish composers such as Canales, illuminating their path towards this new and fresh language. His Quartets Op.3 are a clear example of the masterful handling of the style developed in Esterházy, which makes us think that Canales got hold of them, studied them in depth and fell under the influence of the Austrian genius.
The quartets by Haydn and Canales were not the only quartets premiered in Madrid in that era. Luigi Boccherini (1743-1805) wrote his quartets Op.8 and 9 in 1770 during his stay in the Spanish capital. In these works, he frees the cello from its traditional accompanying role as basso continuo, in order to give it much more of a solo role.
Jesús Merino, violin
Lorena Padrón, violin
Iván Sáez Schwartz, viola
Candela Gómez Bonet, cello
Luigi Boccherini (1743-1805)
String Quartet in D major, Op.8 No.1, G. 165
Allegro assai
Adagio
Rondeau
Joseph Haydn (1732-1809)
String Quartet in G minor, Op.20 No. 3
Allegro con spirito
Minuetto. Allegretto
Poco adagio
Finale. Allegro di molto
Manuel Canales (1747-1786)
String Quartet in G major, Op.3 No. 5
Allegro maestoso
Minuetto
Largo sostenuto
Presto
Access is only allowed to children over five years of age.
For further information, please check the general terms and purchase conditions.
If you have any questions while purchasing your tickets, you can write to This email address is being protected from spambots. You need JavaScript enabled to view it. or call 922 568 625 from Monday to Friday from 10:00 a.m. to 2:00 p.m., except for public holidays.
Subscribe to our Newsletter