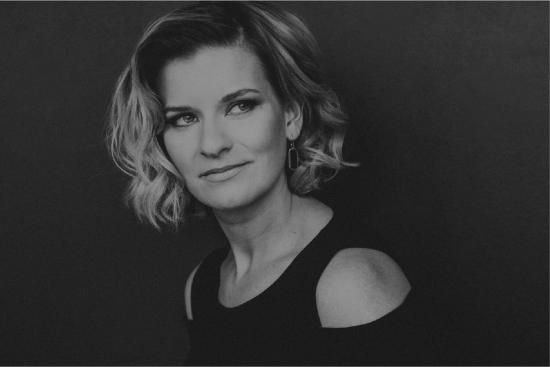 Susanna Aleksandra
Concert by the vocalist and jazz composer in a quartet format
Music/Jazz
Auditorio de Tenerife (Sala de Cámara)
The Auditorio de Tenerife presents, as part of its jazz programme, a concert by Susanna Aleksandra in a quartet format.
Susanna Aleksandra is a jazz vocalist, lyricist and composer. Passionate about languages, she effortlessly plays with words and melodies, navigating through traditional, modern and Latin jazz. This charismatic singer is a natural narrator who captivates the listener, ensuring that jazz is not only accessible to those who love this genre.
Susanna Aleksandra collaborates with top jazz artists such as Steinway artist, pianist Joonas Haavisto, and Holger Marjamaa (Chris Botti's pianist). She has also shared the stage with Jukka Eskola, Teemu Viinikainen, Riitta Paakki, Timo Hirvonen, Jussi Lehtonen, Robert Hurst, Peter Bernstein, Chico Pinheiro, Mitchell Long (Melody Gardot's guitarist), Igor Butman Quartet and multi-instrumentalist David Goloshokin.
Susanna released her debut album Miracles in 2015. Her second album Souls of the Night, with some of the best jazz musicians from northern Europe, was released in Japan in March 2020 (Blue Gleam). The international version of the album was released as The Siren in January 2021 (Eclipse Music). It was nominated for jazz album of the year at the Estonia Music Awards and selected as one of the best albums of 2021 by the magazine Jazzwise.
Susanna's other passion, aside from music, is languages. She is a French and literature graduate and speaks six languages fluently. She loves travelling from one place to the next through music and communicating with the audience in their own language.
Susanna earned a degree in Jazz Performance at the prestigious Sibelius Academy in Finland. She is currently completing her Master's at the Sibelius Academy with professor Jukkis Uotila and doctor Aija Puurtinen. In 2020, she received a scholarship at the USC Thornton School of Music, where she studied with the jazz vocalist Sara Gazarek, two-time Grammy nominee, Grammy winner Bob Mintzer and the vocal coach MzLyndia Johnson.
She has also participated in several courses of the Global Music Foundation, studying with the jazz diva Deborah Brown, the Grammy-nominated vocalist René Marie, Pete Churchill and Guillermo Rozenthuler, and in masterclasses run by Bob Stoloff, Carmen Lundy, Sinne Eeg, Aron Goldberg, Chico Pinheiro, Tim Hagans, Bruce Barth, and many others.
For this concert, Susanna will be accompanied by Joonas Haavisto on the piano; Gabriele Pesaresi on bass; and Andrea Nunzi on drums.
Access is only allowed to children over five years of age.
For further information, please check the general terms and purchase conditions.
If you have any questions while purchasing your tickets, you can write to This email address is being protected from spambots. You need JavaScript enabled to view it. or call 922 568 625 from Monday to Friday from 10:00 a.m. to 2:00 p.m., except for public holidays.
Subscribe to our Newsletter