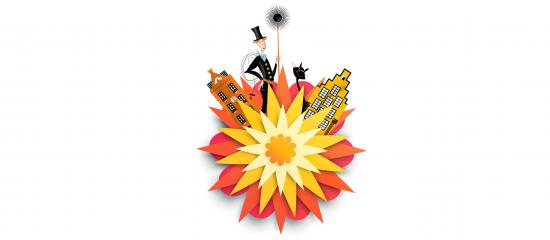 The little sweep
Benjamin Britten
2 Shows
15 Apr 18:00 h.and 16 Apr 12:00 h.
Opera/Ópera de Tenerife
Auditorio de Tenerife (Sala Sinfónica)
Musical Direction: Maya Barsacq
Stage Management and Scenography: Stefano Monti
Lighting Design: Andrea Ricci
Produced by: Fondazione Teatro Comunale di Modena
Juliet Brook, soprano: Carmen Mateo
Black Bob/Tom, bass: Ramiro Maturana
Miss Baggot, contralto: Mar Campo
Clem/Alfred, tenor: César Arrieta
Rowan, soprano: Laura del Río
Six children's soloists
Children's choir
Children who have not reached the age of two on the day of the show will not need to purchase a ticket if they are not going to occupy a seat. When accessing the hall, you will be required to have a document proving the minor's age (ID card or family book). Pushchairs and prams are not allowed in the hall.
For further information, please check the general terms and purchase conditions.
If you have any questions while purchasing your tickets, you can write to This email address is being protected from spambots. You need JavaScript enabled to view it. or call 922 568 625 from Monday to Friday from 10:00 a.m. to 2:00 p.m., except for public holidays.
Subscribe to our Newsletter