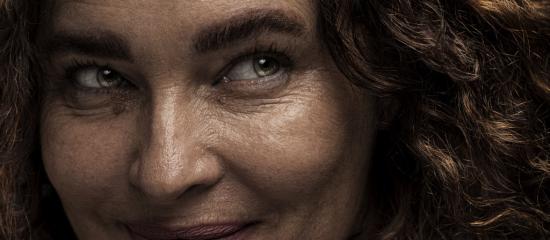 Ended
The old maid and the thief
'The old maid and the thief', by Gian Carlo Menotti, for the first time in Spain
2 Shows
29 Jan 19:30 h.and 30 Jan 19:30 h.
Opera/Ópera de Tenerife
Auditorio de Tenerife (Sala de Cámara)
Opera de Tenerife presents 'The old maid and the thief' by Gian Carlo Menotti.
This one-act opera was specifically created by Gian Carlo Menotti for performances on the radio. The opera was premièred in 1939 on American NBC radio. The success of the opera helped the music and libretto composer to adapt it, so it could be performed on the stage. Four voices play the main roles in this twisted ethical tale.
The Chamber Hall of the Auditorio de Tenerife is transformed into a 1940s radio station to host this one-act opera created specifically for the American NBC airwaves. With musical direction and piano by Javier Lanis and stage direction and set design by Alicia Peraza, the singers Silvia Zorita, Fernando Campero, Candelaria González and Estefanía Perdomo, with the actors Alcides Cairós and Joel Hernández, and the radio show manager Luis López Tejedor, will recreate this amusing comedy whose success on the radio catapulted it to the stage.
Musical direction and piano: Javier Lanis
Stage direction and scenic design: Alicia Peraza
Costume design: Leo Martínez
Lighting design: Hugo Carugatti
Miss Todd, mezzo-soprano: Silvia Zorita
Bob, baritone: Fernando Campero
Laetitia, soprano: Candelaria González
Miss Pinkerton, soprano: Estefanía Perdomo
Actors: Actores: Alcides Cairós y Joel Hernández
Robert, actor: Alcides Cairós
Roger, actor: Joel Hernández
Luis, radio show manager: Luis López Tejedor
Pianist: Javier Lanis
Depending on the measures adopted by the Government of the Canary Islands, at the time of access to the building you will be required: COVID-19 certificate with complete vaccination schedule, negative diagnostic test of active infection carried out in the last 48 hours in a legally authorised laboratory (self-tests are not included) or an official certificate proving that you have overcome the infection between 11 and 180 days prior to the event. With any of these three options we will also ask for a personal identification document. This will apply to members of the public aged 12 years and 3 months and over. If you purchased your ticket before 24 December 2021, you can apply for a refund by writing to This email address is being protected from spambots. You need JavaScript enabled to view it. if the conditions of purchase change.
During the purchase process, the user will have to choose between one or two pre-set seats previously distributed throughout the hall. If you want to buy a single ticket and the pre-set seats are sold out, please contact the box office. If you have any questions while purchasing your tickets, you can write to This email address is being protected from spambots. You need JavaScript enabled to view it. or call 922 568 625 from Monday to Friday from 10:00 to 14:00, except for public holidays.
The ticket sales close 15 minutes before the start of the show to finish setting up the hall and ensure that our audience has a completely safe experience.
Access is only allowed to children over five years of age.
For further information, please check the general terms and purchase conditions.
Ticket purchase also entails the user's unconditional acceptance - without exception or reservation - of all measures implemented by the Auditorio de Tenerife to combat the spread of the pandemic, such as the correct use of masks and the attendance to the event only with people you live with. You can check out all the measures here: https://bit.ly/3haP4fH.
Descripción Descripción Descripción Descripción Descripción Descripción
Subscribe to our Newsletter