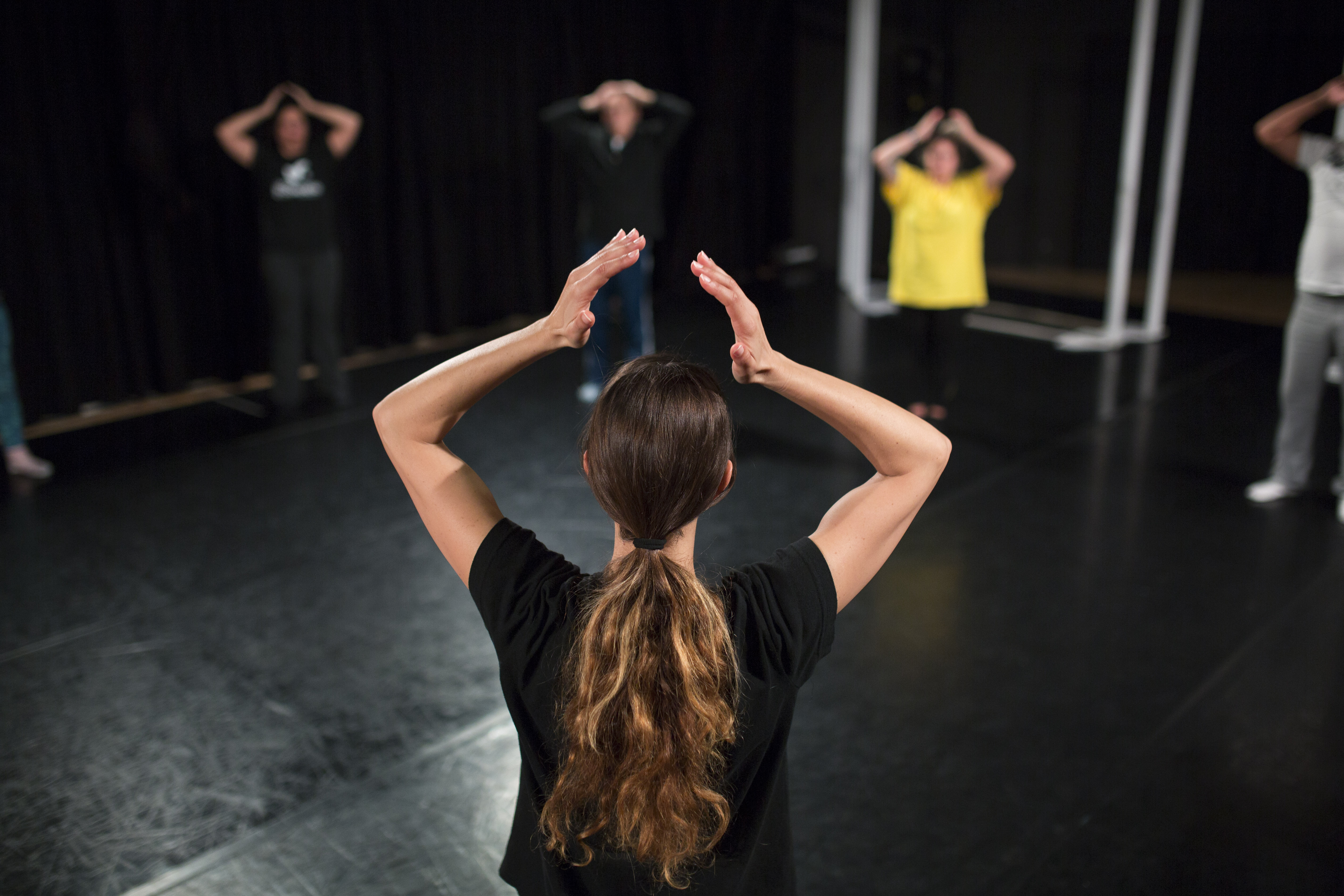 "Everyone is entitled to feel pleasure with their body and develop their creative potential through dance"
Danza en Comunidad is an artistic and social project that developed from Tenerife Danza Lab. It is currently part of Tenerife Danza under Auditorio de Tenerife's Education and Social Area, although activities are also done out of the premises. Its goal is to set up different ways of making dance available to every individual, collective, group or association that needs to work with the tools used by professionals. The main objective and ultimate commitment of Danza en Comunidad is to offer a community that provides mediation and resources for dance and movement. The team, bearing in mind this artistic commitment, is made up by professionals working in the fields of the performing arts and social work.
People who have joined us say...
"Empowerment, personal growth, satisfaction"

"Myth undoing and establishing relationships through other codes"

"It has made me aware of the prejudices and limits I had"

"It's my artistic affiliation"

"It meant learning about a new way of looking at dance, seeing how people, regardless of their background, come together through the universal language of the body."

"Danza en Comunidad goes beyond inclusion, it's integration."
News
The photographs on this page are by Miguel Barreto, Jesús Cabrera Mendoza and Malo Padrón.