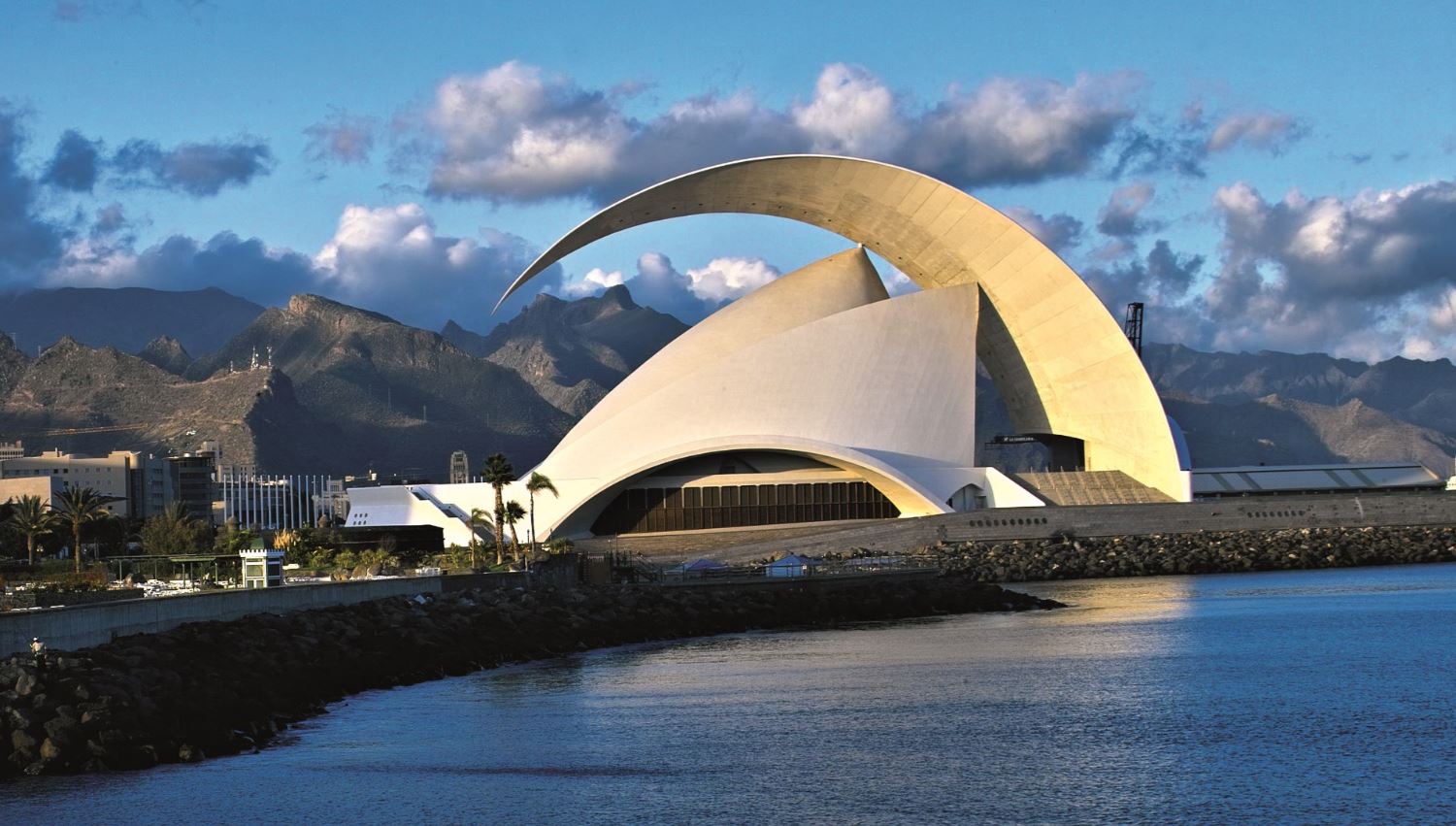 The Auditorio de Tenerife is a public company (single-member public limited company) that belongs to Cabildo de Tenerife (Tenerife Island Council). It was founded in 2002 to manage the cultural activity carried out in the building of the same name. It is currently the main show productions centre of the Canary Islands.
Inaugurated in 2003, this avant-garde stage space is found in Santa Cruz de Tenerife. Apart from the seasons of the Tenerife Symphony Orchestra and the Ópera de Tenerife, it also hosts top-level music and dance programmes. Likewise, it carries out its own Learning and Social Programme and manages many projects delegated by the Island Council's Department of Culture and Education.
The excellence of its cultural programme and procedures, the artistic and technological innovation, the willingness to serve a greater diversity of audiences, the generation of new audiences, and its pedagogical and critical vocation are the main values of the Auditorio de Tenerife. The institution is also committed to local companies and to the training of performing arts professionals.
The building
Ever since it was inaugurated in 2003, it has hosted thousands of top-level national and international artistic performances. Many prominent personalities such as heads of state, politicians, scientists and Prince of Asturias laureates have visited the facilities of this cultural venue.
This 23,000-m2 avant-garde work by the Valencian architect Santiago Calatrava combines an impressive, unique and brilliant white tile-clad building ('trencadís' technique, that is, tile pieces are irregularly arranged like a mosaic) with a large square and the immense Atlantic Ocean as a backdrop.
The Symphony Hall and the Chamber Hall are the main auditoriums. They have a maximum capacity of 1,616 and 422 seats, respectively. In addition, the building is equipped with multipurpose halls like Castillo, Puerto, Alisios and common areas such as the square or the main hall.
Certifications
Apart from cultural objectives, Auditorio de Tenerife pursues also safety, prevention, environmental and tourist quality objectives. Hence its commitment to certifying these standards of excellence. The Auditorio de Tenerife is currently certified by:
⇒ AENOR. Action protocol against COVID-19.
⇒ AENOR and IQNet. Environmental and quality management system
⇒ Ministry for Ecological Transition. Spanish Registry of Carbon Footprint, Offsetting and Co2 Removal
⇒ SICTED. System for Tourism Destination Quality
⇒ World Wide Web Consortium (W3C). Web Accessibility Initiative (WAI).