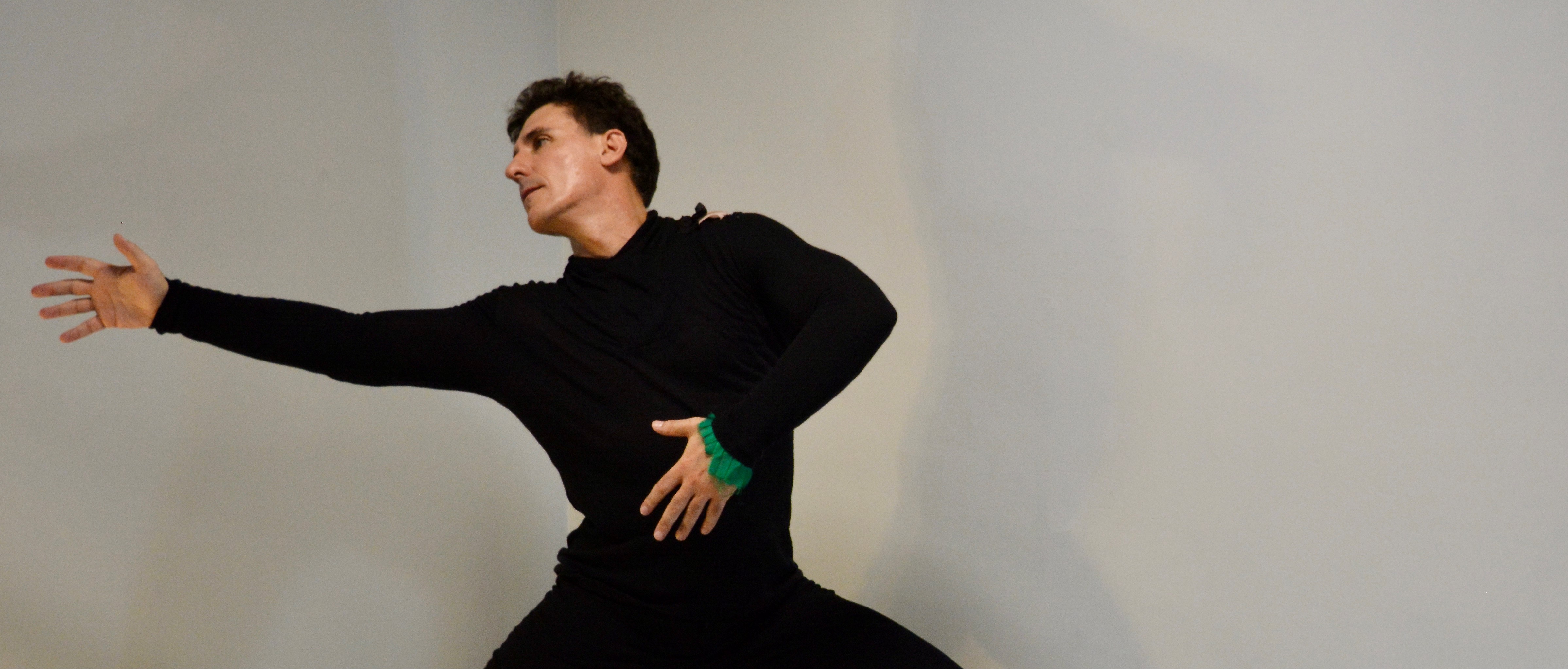 Contemporary Music Festival of Tenerife 2021
Workshop title: Choreography workshop to apply classical music to contemporary flamenco dance
Teacher: Fernando Romero
Dates: Tuesday, 8 June 2021
Schedule: from 11:00 am to 1:30 pm
Place: Sala Puerto (access through the car park, access to offices) Auditorio de Tenerife
Aimed at: professionals or dancers with a middle/high level in flamenco and Spanish dance
Number of places: 15
Price: €10, to be paid by bank transfer once the place is confirmed.
Registration: From Monday 17 May to Friday 4 June 2021, both included. Send an email to This email address is being protected from spambots. You need JavaScript enabled to view it. with the following information:
- Surname and name
- ID number
- Birthdate
- Telephone number
- Email
- CV acknowledging flamenco and Spanish dance levels
Required attire:
Skirt for women
Trousers for men
Flamenco or Spanish dance clothes
Flamenco shoes for everyone
Fernando Romero
Fernando Romero (Écija, 1969) is a dancer with solid training and a very personal body language. He has developed his extensive career in different dance areas as a performer, choreographer and teacher.
He is the only flamenco artist to hold the prestigious Benois de la Danse Prix awarded annually by the International Dance Association. He has also been distinguished with other important awards, like the prize Premio Escenarios de Sevilla 2011; the First Choreography Prize of the Jerez Flamenco Festival (1999); the previous year he received the same prize in Madrid and the prizes Vicente Escudero and Paco Laberinto during the Spanish national contest Concurso Nacional de Arte Flamenco de Córdoba 1998, among others.
At the 'Ballet Nacional de España' (Spanish National Ballet), he has been an Assistant Director, Choreographer, Flamenco Teacher, Guest Artist, Solo Dancer and Choreographer of the Andalusian Dance Company.
As a guest artist, he has danced and choreographed for important flamenco companies such as those of Mario Maya, Manolo Marín, Cristina Hoyos, María Pagés, Paco Peña, Isabel Bayón, and Alicia Márquez. His choreographies have been presented nationally and internationally in theatres and festivals of the highest level, such as the 'Bienal de Flamenco' (Seville), the 'Itálica International Festival', Edinburgh International Festival, Sydney Opera House or Royal Festival Hall, among others.