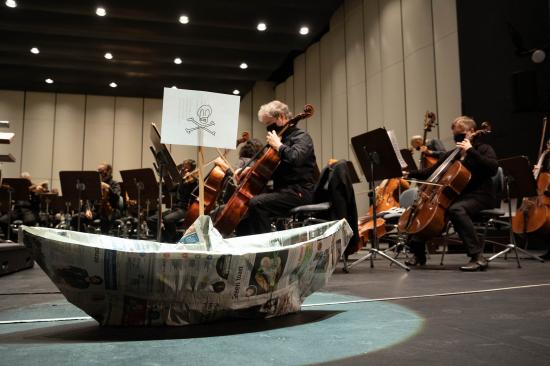 Ended
Family Concert III
Beethoven and other heroes
Families/Sinfónica de Tenerife
Auditorio de Tenerife (Sala Sinfónica)
The Family Concert by the Symphony Orchestra of Tenerife is recommended for children who are 9 years of age or older.
The concert consists of a selection of Beethoven's works such as Coriolanus Overture, Egmont Overture, Leonora Overture and Symphony No. 3 "Heroic".
LUDWIG VAN BEETHOVEN (1770- 1827)
Obertura "Coriolano", op. 62
Obertura "Egmont", op. 84
Obertura "Leonora 3", op. 72b
Sinfonía 3 "Heroica", op. 55
Conductor: Irene Gómez Calado
Narrator: Ana Hernández Sanchíz
Tickets are sold out.
The sales plan for this show is fixed. The user will have to choose between one, two, three or four groups of pre-set seats distributed throughout the hall. If you have any questions while purchasing your tickets, you can write to This email address is being protected from spambots. You need JavaScript enabled to view it. or call 922 568 625 from Monday to Friday from 10:00 to 14:00, except public holidays.
Due to the current circumstances, concerts will be held without an intermission.
Ticket sales close two hours before the show starts to finish setting up the hall and ensure that our audience has a completely safe experience.
For further information, please check the general conditions of sale.
A ticket purchase also entails the user's unconditional acceptance - without exception or reservation - of all measures implemented by the Auditorio de Tenerife to combat the spread of the pandemic, such as the correct use of masks and the attendance to the event only with people you live with. You can check out all the measures here: https://bit.ly/3haP4fH.
Children who have not reached the age of two on the day of the show, will not need to purchase a ticket if they are not going to occupy a seat. When accessing the hall, you will be required to have a document proving the minor's age (ID card or family book). Pushchairs and prams are not allowed in the hall.