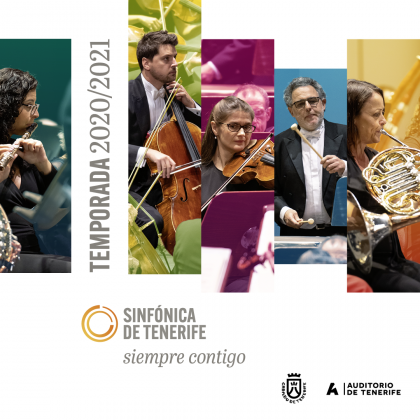 Music/Sinfónica de Tenerife
Auditorio de Tenerife (Sala Sinfónica)
Auditorio de Tenerife welcomes Orquesta Sinfónica de Tenerife 20/21 season.
A. COPLAND
Clarinet Concerto
L. VAN BEETHOVEN
Symphony nº 4 in B-flat major, op.60
Soloist:
MAXIMILIANO MARTÍN LECHADO (clarinet)
Conductor:
CATHERINE LARSEN-MAGUIRE
Sold out.
Access is only allowed to people aged over five years.
Buying the tickets implies the user unconditionally accepts the contents of the measures implemented by the Auditorio de Tenerife to deal with COVID-19, with no exceptions or reservations, including wearing a face mask or coming only with people you live with. Please see all the measures here: https://bit.ly/3haP4fH.