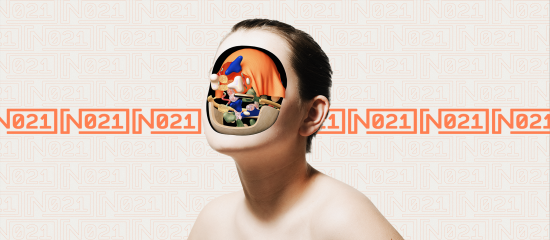 Ended
Numacircuit in-residence
Final in-residence exhibition of the NUMAcircuit Festival (Creation and Experimentation Festival of the Canary Islands)
Music/Festivales
Auditorio de Tenerife (Sala Castillo)
The Auditorio de Tenerife presents the last in-residence exhibition Cabin fever. This project is part of the NUMAcircuit Festival (Creation and Experimentation Festival of the Canary Islands).
The artistic in-residence Cabin fever approaches concepts like eroticism, power and isolation. To do so, they use aesthetic and expressive tools such as movement (of bodies and objects), sound (of bodies, voice, instruments and objects), video, the space itself and its potential transformations.
The in-residence aims to investigate through these disciplines to generate a code that relates them, that transmits and evokes the different experiences and feelings born of all those concepts. Cabin fever is an erotic-immersive experience that shows how our senses produce an emotion that is transmitted through euphoria in all its forms.
Technical production / set design / lighting design: María García Fuentes
Dance / Performance / Actress: Cristina Hernández Cruz
Audiovisual narrator / script-writer / cultural firebrand: Alejandra Galo
Cellist / lighting design / set design: Elsa Mateu Tricás
Free admission, tickets will be available soon.
Access only allowed to audience over five years of age.
For further information, please check the general conditions of sale.
Purchase of a ticket also entails unconditional acceptance by the user, without exception or reservation, of the measures implemented by Auditorio de Tenerife to combat the spread of Covid-19, such as the correct use of masks and the attendance to the event only with people you live with. Check out all the measures here: https://bit.ly/3haP4fH.