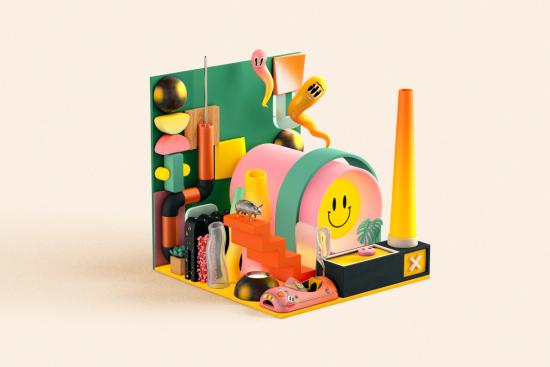 NUMAcircuit
Double concert
Length
130 min. (+15 min. intermission)
Music/Festivales
Auditorio de Tenerife (Chamber Hall)
The Auditorio de Tenerife hosts a double programme of NUMAcircuit with a concert by Bára Gísladóttir (double bass) and Skúli Sverrisson (electric bass), preceded by the show by the artistic residency Unmute + Strings.
Bára Gísladóttir is a composer and double bass player, her work is based on reflections regarding the approach and concept of sounds as a living being. Her music has been performed by groups and orchestras such as Athelas Sinfonietta, Copenhagen Phil, and The Danish National Symphony Orchestra,...she has also been selected for large festivals. She has been nominated for several awards: Carl, Kraumur Music Awards, Nordic Council Music Prize, Nordic Music Prize, Icelandic Music Awards and the Royal Philharmonic Society Awards.
Skúli Sverrisson is a composer and bassist, as well as a musical and artistic director. He also plays the dobro, double bass, and charango. He has worked with major musicians and also major composers such as Ryuichi Sakamoto, Jóhann Jóhannsson… Skúli has also worked in a duo with Anthony Burr and other major artists. One of his solo projects "Sería" was named Best Album of the Year by Icelandic Music Awards. He has also appeared on more than one hundred recordings and has performed with Jim Black and Chris Speed...
This year the 15th edition of NUMAcircuit takes place, a festival of experimentation, creation, and new forms of artistic expression in the Canary Islands. Maintaining the main aim of providing space and audience to artists who engage in communicating with contemporary or experimental languages, encouraging the emergence of projects and collaborations between artists through its own production activities, and also invigorating the regional and national circuit of avant-garde art. The festival offers interdisciplinary and itinerant programming throughout May that keeps the Auditorio de Tenerife as one of its programme spaces.
Access is only allowed to children over five years of age.
For further information, please check the general purchase conditions and the rules for the hall.
If you have any questions while purchasing your tickets, you can write to This email address is being protected from spambots. You need JavaScript enabled to view it. or call 922 568 625 from Monday to Friday from 10:00 a.m. to 2:00 p.m., except for public holidays.