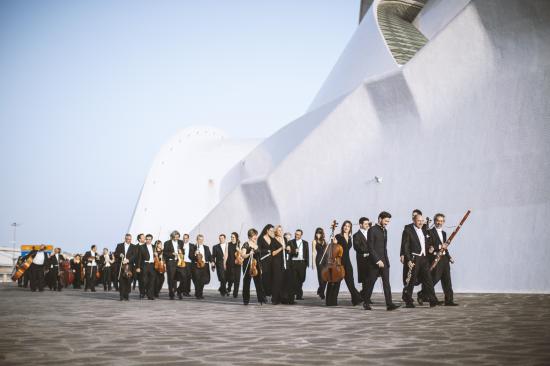 Ended
PARSIFAL
Concert number twelve of Sinfónica de Tenerife's 2019/2020 season
Music/Sinfónica
Auditorio de Tenerife (Sala Sinfónica)
Bruckner, being a stubborn believer and hugely spiritual, is obsessed with God and with Wagner, taking them as one. Bringing together his Seventh Symphony with Wagner's mystic Parsifal as the height of Easter, would shake one's faith. In fact, Wagner's death took Bruckner composing the symphony's Adagio, which in a way turns into a lament in his memory.
Richard Wagner
PARSIFAL (EXTRACTS)*
Rubens Askenar
LLORO DEL VINO. O ALEGORÍA DE LAS HERIDAS –WORK COMMISSIONED BY FUNDACIÓN SGAE AND AEOS–**
Anton Bruckner
SYMPHONY Nº 7 IN E MAJOR
(*) Primera vez por la orquesta
(**) Estreno absoluto
Tickets will be on sale soon.
Children under the age of 5 will not be admitted.