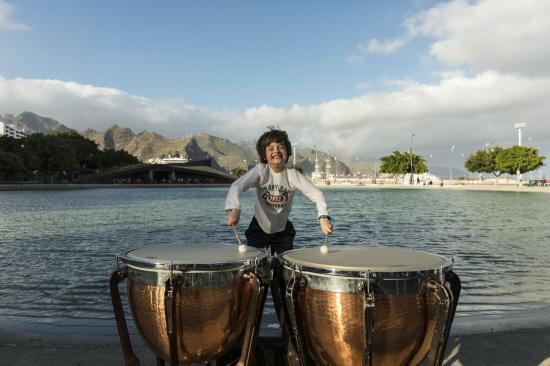 STORIES, CAMERA… ACTION!
Short stories for soloist instruments
2 Shows
16 Nov 11:00 h.and 16 Nov 12:30 h.
Music/Área Educativa y Social
Auditorio de Tenerife (Sala de Cámara)
This didactic concert, part of the Sinfónica de Tenerife's education department, is aimed at Preschoolers.
Five stories for five Sinfónica soloists. Music and words come together to introduce some of the instruments in an orchestra: the violin, the viola, the cello, the double bass and the harp. Solo or in company because we can join in from our seats with songs, rhythm and dance. Chamber music that calls for some… action!
* Performances for schools will take place on 13, 14 and 15 November 2019.
Coordinación y narración: Ana Hernández Sanchíz
Las entradas para mayores de 3 años, a las 12:30 horas, están a la venta AQUÍ.
La función de las 11:00 horas está dirigida a bebés de 0 a 3 años (entradas solo en taquilla) y la de las 12:30 horas, para mayores de 3 años.
Los niños que el día del espectáculo no hayan cumplido los dos años no necesitarán adquirir entrada si no van a ocupar una butaca. En el acceso a la sala se le requerirá un documento que acredite la edad del menor (DNI o libro de familia). No está permitida la entrada a la sala de carritos ni portabebés.