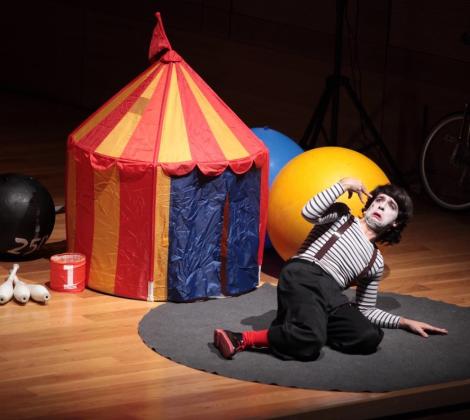 Ended
Suena… ¡El circo!
Concierto de la Sinfónica de Tenerife para familias y niños y niñas a partir de los 3 años
2 Shows
12 Nov 18:00 h.and 14 Nov 12:00 h.
Families/Sinfónica de Tenerifea
Auditorio de Tenerife (Sala de Cámara)
Auditorio de Tenerife receives a family proposal from Sinfónica de Tenerife, which it has prepared for three years old and older boys and girls and their families.
| | |
| --- | --- |
| Programme: | SUENA….¡EL CIRCO! |
| Juggler: | EL GRAN RUFUS |
| Narration: | ANA HERNÁNDEZ SANCHÍZ |
Sold out .
Buying the tickets implies the user unconditionally accepts the contents of the measures implemented by the Auditorio de Tenerife to deal with COVID-19, with no exceptions or reservations, including wearing a face mask or coming only with people you live with. Please see all the measures here: https://bit.ly/3haP4fH.