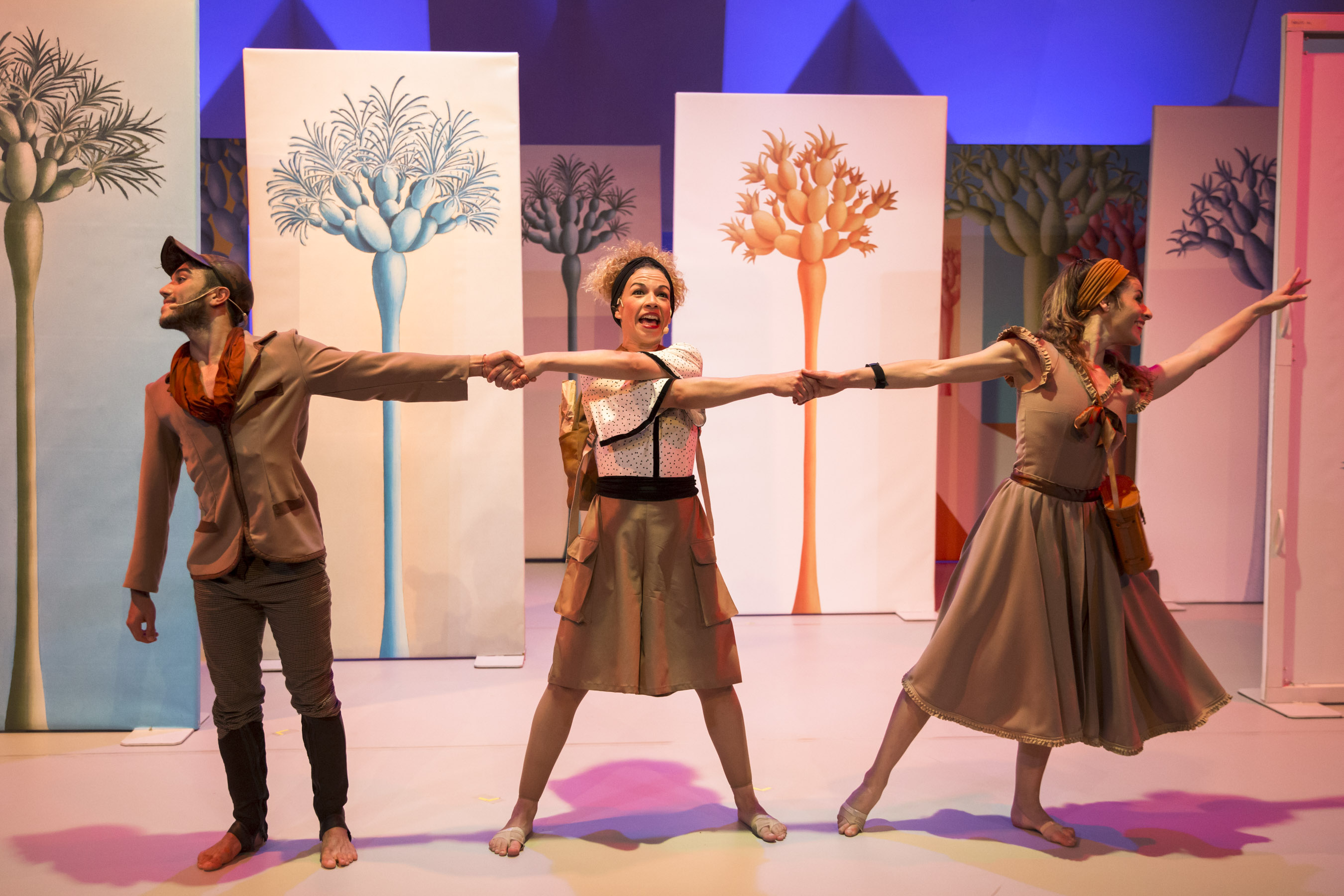 The Festival Internacional de las Artes del Movimiento de Tenerife (FAM), [Tenerife Movement Arts International Festival] through their FAM Kids programme, is taking the family dance show Drakaina Draco y las 7 semillas mágicas [Drakaina Draco and the 7 magic seeds] to four municipalities on the Island. It is a show for Pre-school and Primary School children to be performed in October in the towns of Guía de Isora, Los Cristianos, El Sauzal and Tacoronte.
The show by Unidad Didáctica de Tenerife Danza, directed by Helena Berthelius, can be seen at Auditorio de Guía de Isora on Tuesday, 9th at 11:00 am. It will then be put on at Auditorio Infanta Leonor in Arona on 16th October at 10:00 am. In the last week of the month, Drakaina Draco's adventures can be enjoyed in Pirámide El Sauzal, on 23rd at 11:00 am and the following day at Auditorio Capitol in Tacoronte at 10:00 am. The play is about three friends, Drakaina Draco (played by Guacimara Gil), Arbustus Robustus (Mathías Pérez) and Stelli Maris (Irene Álvarez), who are determined to find the original dragon tree seeds on the seven islands. They want to recover an old dragon tree farm, an endangered thermophile forest.
The play is for the youngest in the family and it aims to encourage environmental awareness through dancing, singing and a funny performance that is sure to attract their attention. Drakaina Draco and the 7 magic seeds was first performed in April at Auditorio de Tenerife for schools and the general public. It then went on to the eastern islands of Lanzarote, Fuerteventura and Gran Canaria.